The countdown to Christmas is on for sure. Matthew made this great countdown to Christmas chain at Preschool. Kingston, our Elf on the Shelf, thought it was a great swing.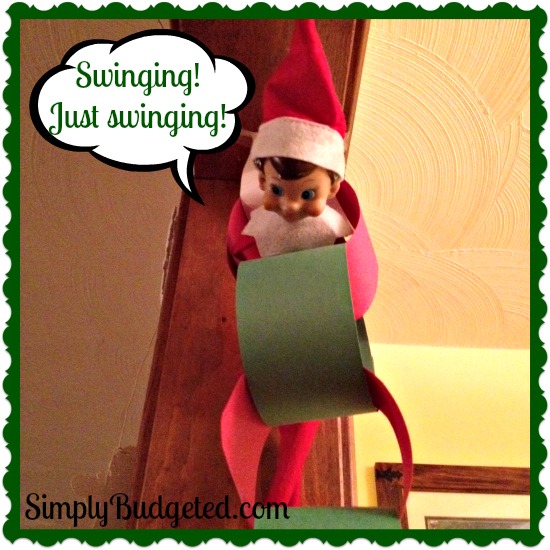 At least someone is using it!! Matthew won't let us rip off the countdown chains. I am not sure why we have it still if we can't actually use it but it is cute I guess. The top chain is my favorite as it says Happy Birthday, Jesus!  While we have an Elf on the Shelf (yes, that I constantly complain about) and the kids believe in Santa (don't you?!), we aim to make sure the kids know the true meaning of Christmas too. It can get hard with the busy schedules and everything else going on but I like to think we are on the right path it. How do you keep the real meaning of Christmas true during your Elf on the Shelf moves?
How is the The Elf on the Shelf 
 going at your house? Follow along with Kingston this year with the Kingston 2013 tag here!