A friend mentioned making Thin Mints on Facebook back in December. Having two little Girl Scouts in the house (and as of today 30 cases of Girl Scout Thin Mint cookies), I was intrigued. We made these in December with Christmas colors. My dad even loved them (minus the sprinkles!) We decided to remake them with Valentine's Day sprinkles. Try them … then go buy some Girl Scout Thin Mints too! Cookie Moms like me need them out of their houses! lol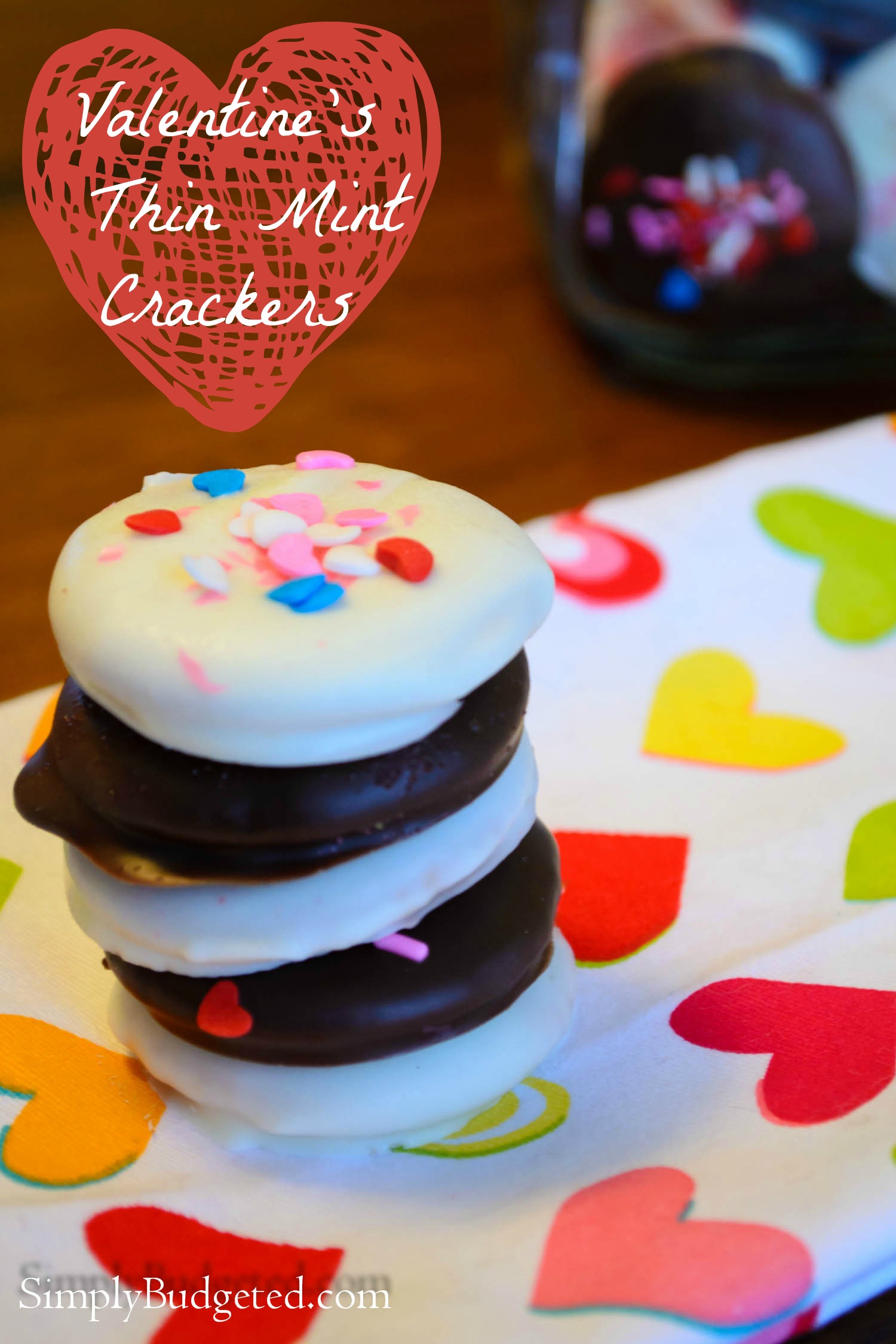 Valentine's Thin Mint Crackers
Ingredients
1 box of Ritz Crackers
1 package of Vanilla Almond Bark
1 package of Chocolate Almond Bark
McCormick's peppermint extract
Valentine's Day Sprinkles
Directions
1. Melt the Almond Bark (one variety at a time) in the microwave as directed on the package.
2. Add a few drops of peppermint extract and stir it into the almond bark.
3. Dip the Ritz cracker in the mint almond bark until coated and lay on a Silpat mat
or wax paper.
4. Sprinkle each cracker with Sprinkles.
Enjoy!
This is a simple treat to give to a teacher, a friend, or to make with the kids. Our kids are enjoying them in their lunches already!
Happy Valentine's Day!
Let us know if you try this. We would love to know how it turned out for you!