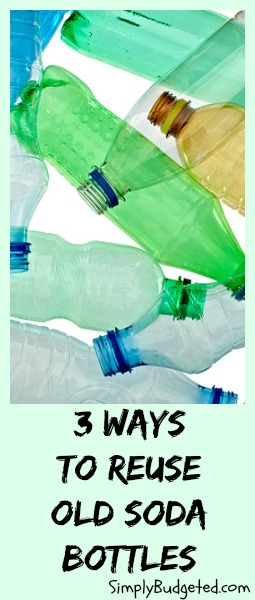 Going green can be a fun way to see what you can do with old bottles, papers, and other materials. Instead of just recycling the materials, reuse them! You will get more out of their life and can save yourself some cash in the process.
Vases and planters
Wrap your empty soda and water bottles (or paint them) to turn them into vases for your home. They even make great gifts. You can use old newspapers for the wrapping, ribbons, buttons, and bows to jazz them up, and glue and paint to hold everything securely and prettily. If you have a garden, turn them into planters. You can cut the tops off, decorate the bottom halves as you choose, and plant seedlings in them. Place them on window sills, railings, or the patio for a unique array of potted plants.
Bird and Animal Feeder
Turn those old bottles into animal feeders in no time. You can make humming bird feeders by cutting a small opening toward the middle of the soda bottle and filling it up with liquid, being careful not to let the liquid overflow. Other bird feeders (for seed) can be made similarly, and animal feeders (for squirrels and other small creatures) can also be made out of old soda bottles.
Organization
No matter the size of the bottle, it can be turned into a great way to store buttons, bows, bobby pins, Q-tips, safety pins, and other objects that tend to get thrown in the bottom of cabinets and drawers. Turn your soda bottles into something useful and functional for your home in no time and get organized! These are also great to use in kids' rooms and can be clearly labeled for them to easily use.
What ideas do you have to reuse old soda bottles? Leave us a comment and let us know!