Spring finally feels like it is here. My sister captured this great picture of one of her bulldogs, Enzo, stopping to smell the daffodils in their yard.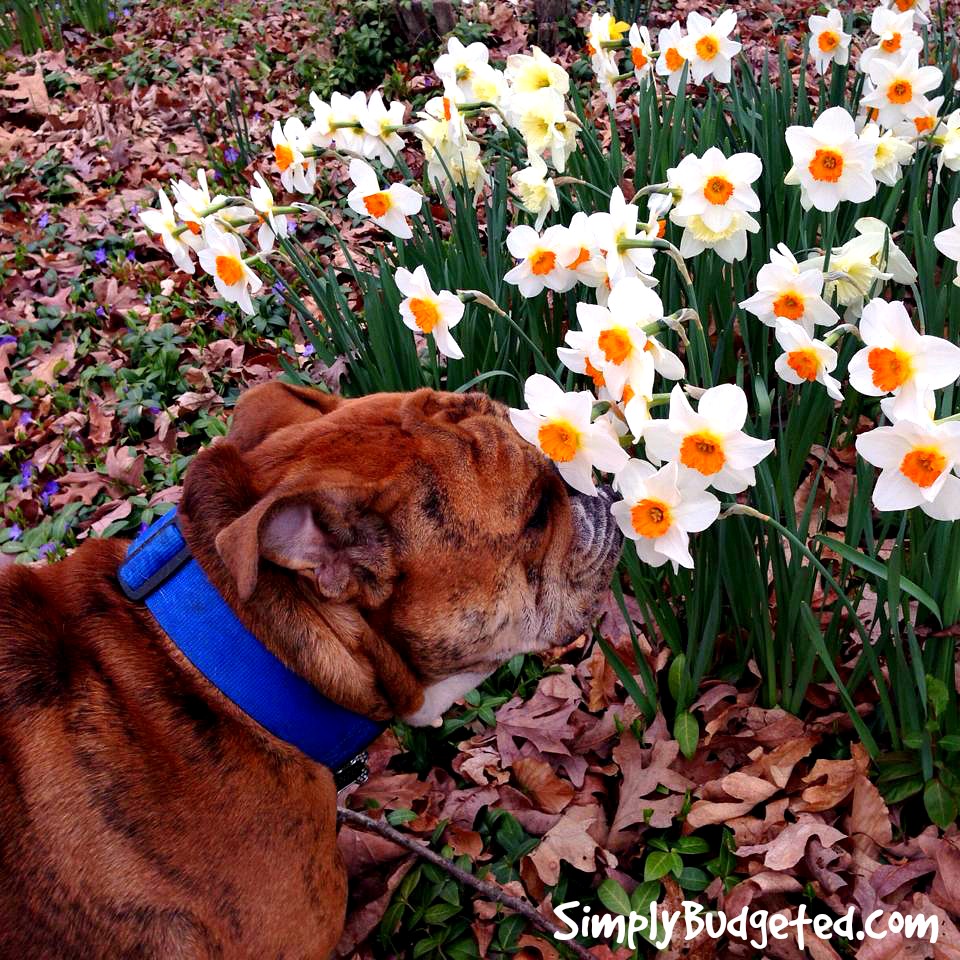 YAY for Spring finally being here. Bring on the flowers, bring on the leaves … let's take a minute and enjoy that before we realize this means that the grass now needs mowed and the flower bed need weeded. We will take time to celebrate the warm weather with a glass of green tea on the front porch while the kids play in they yard. Sure they come inside looking like dirt balls with bumps, bruises, and splinters but they aren't inside destroying the house! So let's take a second and celebrate Spring time and promise of new life it gives us each year!
We hope you are starting to see Spring where you are too. Have you  stopped to smell the daffodils? Don't let sweet Enzo be the only one to take a second to celebrate that Spring is here!