I am excited to partner with Earth Footwear to feature a review of their Spring line Butterfly shoes!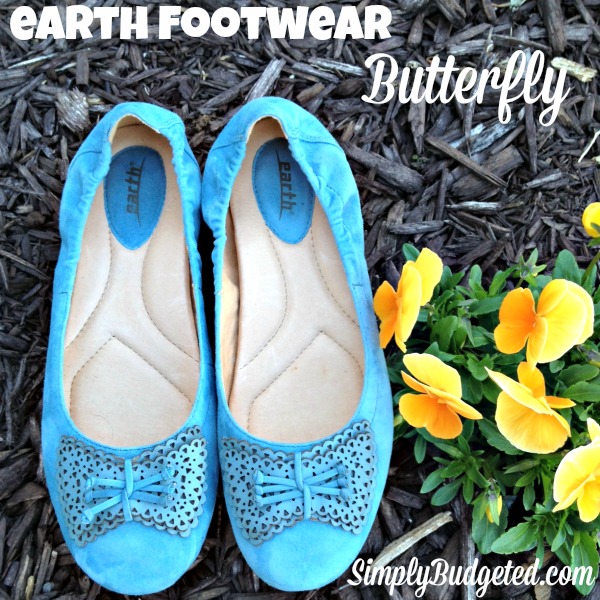 About these shoes …
Butterfly
Rich colors and playful details turn the everyday ballet flat into a supremely comfortable wardrobe must-have.
-Premium suede upper and glove-soft leather lining
-Exclusive comfort footbed cushions your foot from heel to toe
-Contoured arch support for all-day comfort

Offered in Pacific Blue (shown), Camel, Grass, and Red Plum
My Thoughts …
I love Spring and Summer shoes I can pair with a pair of blue jeans. I don't get to wear blue jeans to work but I will toss them on as soon as I get home! I also wear a lot of blue tops with khakis and was hoping these shoes would work for those outfits too. What do you think?
For me, I put shoes on at 7am to start getting the girls out to the bus. I then keep them until 5pm … 6pm … 7pm? Some nights I am on the go until 9pm. I rarely remember to grab another pair of shoes to change into after work so I need shoes that keep going with me. These shoes have a stretchy back that keep them on your feet but also give them comfort on your heals. I went up half a size in what I tend to wear in shoes to let these be all day shoes for me. If I was just wearing them out for dinner, I could have kept my regular size shoe size. I have other pairs of Earth Footwear and I see the same quality and comfort in these shoes as I do my other pairs. These shoes are perfect for the office, running around town, or a casual dinner out. These shoes are all day shoes thanks to the multi-density latex cushioning layer. The reinforced arch support to stabilize your foot will help you stay on your feet and keep going throughout the day! The detail in the bow on the front adds a little flair and style to them for sure!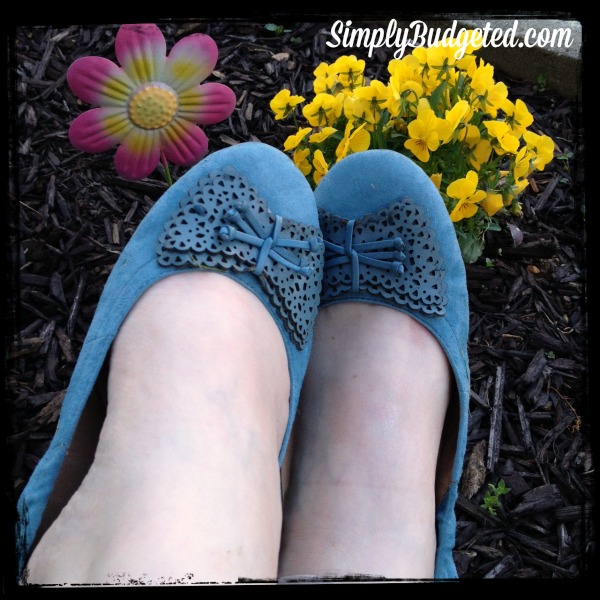 Earth shoes are great for your budget because they last and you won't be buying a new pair right away … unless you decide you must have those Red Plum Butterfly shoes to go with Pacific Blutterfly shoes you already want! The Spring/Summer 2014 Earth® Collection starts at $85 – with the majority of the collection under $100!
Which color of Earth Footwear Butterfly shoes would you pick? Have you tried Earth Footwear yet? Leave me a comment and let me know!