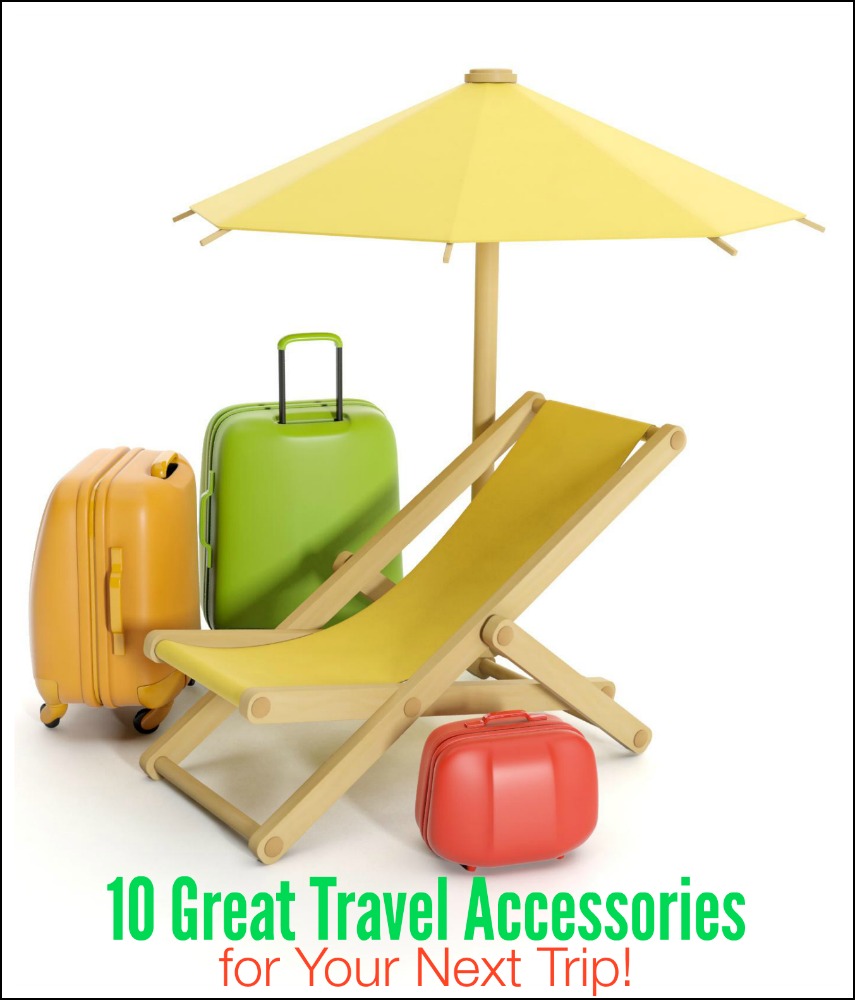 Ready for the summer travel season? We are excited to share a few products that might need to be on your shopping list before you hit the road!
The Tide Odor Absorbing Laundry Bag is a great way to keep smelly clothes away from your clean clothes when you travel. It stops odors before they spread. Infused with special technology.
Got vacation plans and wish you could carry your favorite fragrance with you? Pack your bag and fill this stylish, travel-ready atomizer with the perfume of your choice. The slim silhouette fits easily into your purse for scent touch-ups wherever your travels may take you.
The VIOlight travel offers the consumer the same benefits of sanitization as the original VIOlight but in the convenience of a travel sized version. Many travellers are exposed to a higher risk of contamination of their toothbrush due to leaving it on a hotel sink or uprotected in a dopp kit. The UV germicidal light bulb kills up to 99.9% of the bacteria, such as E.Coli, salmonella, and other harmful microorganisms. Researchers have found more than 10,000,000 bacteria can be living on a single toothbrush. Bacteria, molds, and fungi love moist environments which are commonly found in most plastic travel toothbrush holders. The ADA and most dentists recommend changing toothbrushes only every 3 to 4 months; however it is important to sanitize your toothbrush every day.
Just spray, tug, and smooth any time you need to quickly reduce unsightly wrinkles. No iron needed. It's time you discovered Downy Wrinkle Releaser, the spray that smoothes out wrinkles in seconds, giving clothes a light, airy fresh feeling. Downy Wrinkle Releaser relaxes fibers to help release wrinkles, while also leave clothes with incredible softness. Relaxes fibers to smoothe out wrinkles in seconds. Freshens with light, subtle scent.
Also works on dry-clean-only fabrics.
Inflates in as little as two breaths, deflates in seconds. Supports your whole upper body! Multiple Ways To Use: Wear like a Messenger Bag, or Attach to Headrest or Seatback. Rolls Up Small for Storage. Great for kids & adults – easy to shift from left to right side. Works in planes, trains, buses, automobiles, airport terminals, wheelchairs. Luxurious Velour and Memory Foam Cover Available as an option
The Samsonite Travel Luggage Accessory Set includes everything you need when traveling. It contains a manual luggage scale, a TSA 3 dial combination luggage strap, a TSA large dial combination lock and a world converter/adapter plug kit with pouch. Never leave home without the Samsonite Luggage Accessory Set!
Silicone travel containers. Leak proof closure. Wide opening for filling and cleaning. Dishwasher Safe. 3-Pack: 1-1/4-ounce, 2-ounce, and 3-ounce Silicone Travel Tubes.
Travel KaddyTM space saving bags solve those space issue for that over-stuffed suitcase. Simply place your clothing, pillows, blankets, articles in Travel Kaddy bags and press or roll to compress — creating up to 3X times more space in suticases, RV, autos, backpacks! No Vacuum required! Large capacity space saver bag set: 7-Medium (19″ x 20″) and 5-Large (20″ x 28′) + 1-Free Medium Bag, That's 13 Bags Total. Made of durable compressible airtight and waterproof lamination. Reusable to go for multiple trips or at home! See-through lamination ideal for airport inspections! 100% guarantee! Ships in 24 business hours.
Travel Buddies Luggage set for kids. Are perfect for traveling near or far. The set includes a 18″ rolling ABS suitcase that is light weight but strong. Includes a matching 13″ back pack for daily travel essentials. Just have to pack and go.
Travelon ID and Boarding Pass / Passport Holder with Snap Closure. Great for easy, hands-free check-in. Holds boarding pass, passport , ID and travel documents securely around your neck.
Which product would help you during your summer adventures? Leave us a comment and let us know!