This is a sponsored post written by me on behalf of the Tuckerton Seaport.  This program is in partnership with Real Mom Media.  All opinions are my own.
Arrrgh!!  My family of pirates is about to invade Tuckerton Seaport in New Jersey for the 4th Annual Privateers & Pirates Festival.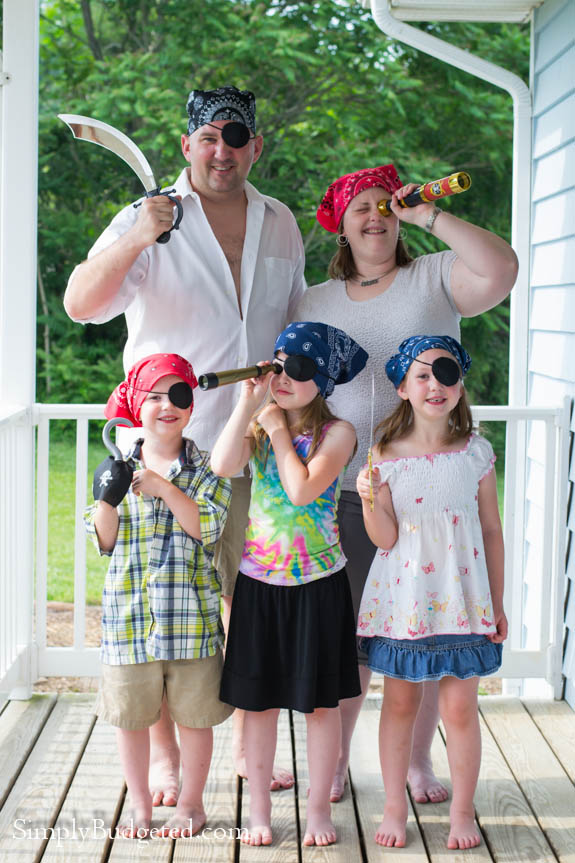 I love the history of privateers and pirates both.  That era in history is one that just fascinates me.  Did you know that privateers were basically captains employed by governments to act like pirates against rival nations without risking open war?  In essence, privateers were pirates hired by nations to do the dirty work.  Once the governments stopped employing the privateers, many of them turned to piracy to grow their own fortunes.  It's interesting how that same mentality still seems to play out in the modern era, isn't it?
While we are at the festival, we'll search for treasure, fire cannons, see sword fights and pistol duels, and even see an amputation demonstration!  If you live in driving distance, make sure you come out and join us!  Admission is only $8 for adults, $6 for seniors, $5 for children aged 5 and above, and admission is free for children under 5 years old.  Not only do you get access to the festival, you get access to the entire seaport with 40 acres of activities for the whole family.  Maybe a walk on the boardwalk or a round of mini golf would help pass the afternoon.
If you can't make it, make sure you follow #Tuckerton and our social media channels to catch a glimpse of all of the fun.
While we are up there, we will be guests of Long Beach Island's Sea Pirate Campground.  We are looking forward to a relaxing getaway with the kids and a fun time playing pirates.  Arrrgh!
Does your family love pirates?  Will we see you at the Privateers and Pirates Festival?  Leave us a comment and let us know.