We are excited to feature a review of the HABA products that were provided to us.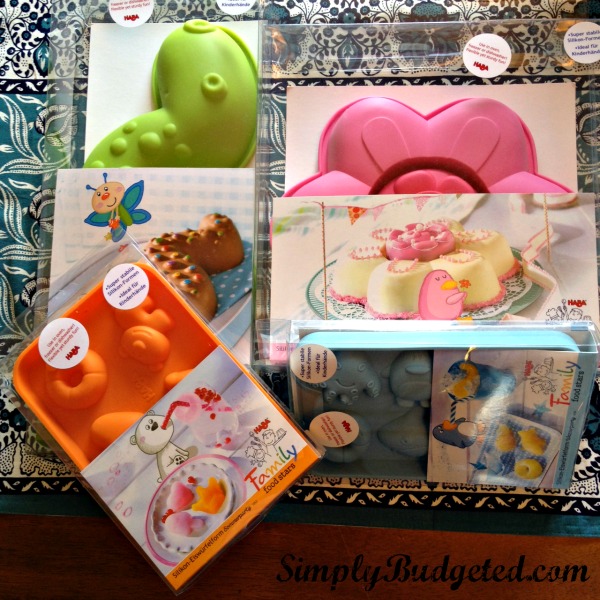 Details …
We had the opportunity to review the following items: Silicone Ice Cube Tray Water Party, Silicone Ice Cube Tray Summer Party, Silicone Cake Mold Summer Flower, and Silicone Cake Mold Jungle Snake.
Each silicone mold has a great description on the HABA website such as the one for the Jungle Snake …
Delight your guests with a cake made using this flexible and easy to clean Silicone Cake Mold Jungle Snake from HABA! This mold helps you make a unique cake in the shape of a friendly snake. Pour the mix, bake, decorate, and enjoy a delicious dessert! Includes a brochure with three recipes! The HABA Family Food Stars turn the preparation of cakes, muffins, delicious desserts, and cool drinks into a great family gathering! The shapes have been specially designed for children and, thanks to their sturdiness, they can be easily transported, even when filled! Parents and children being busy in the kitchen together boosts your child's self-confidence and fosters and understanding of the use and taste of fresh ingredients. Let yourself be amazed by what it's possible to do with the Family Food Stars!
Our Thoughts …
We decided to give these molds a try on Mother's Day. The kids made orange Jello for the tray molds. They loved mixing the warm and cold water together.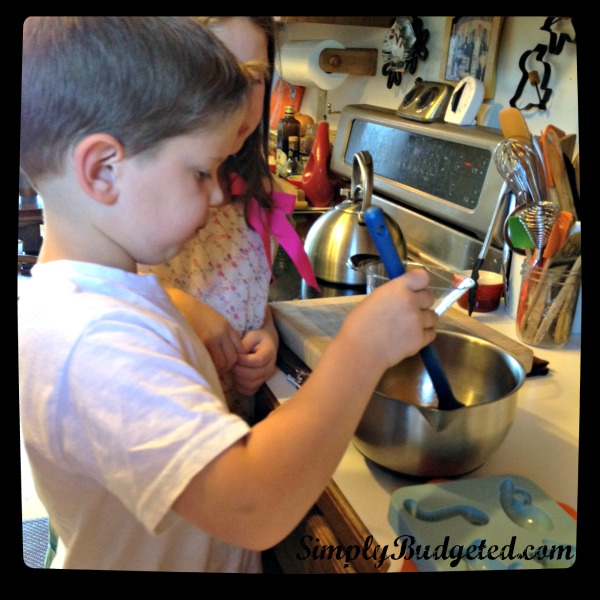 We ended up just eating the Jello out the molds with spoons. The kids thought it was a great fun.
We then made a cake in the Summer Flower mold. Since the girls picked the mold, Matthew got to pick the cake and icing. He picked a chocolate cake and red icing. I admit we went easy on decorating but who wouldn't love a big red flower cake for Mother's Day … or any other day for that matter.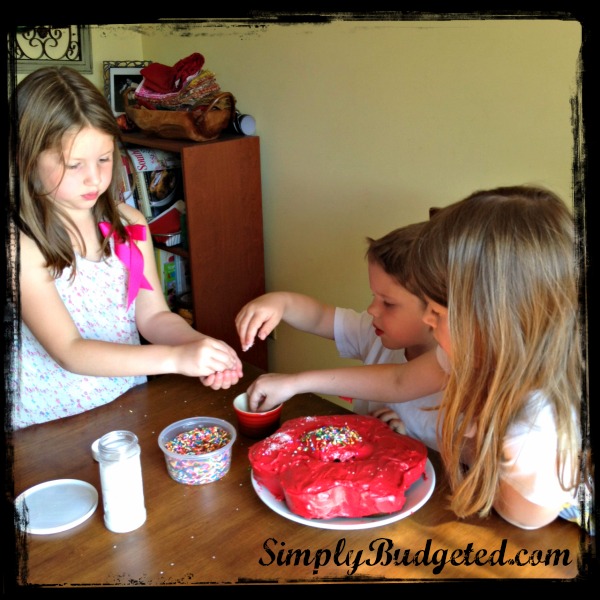 What I was most pleased with these molds is that they are dishwasher safe! No scrubbing them clean only to find that I didn't get all of the folds of the mold. The top rack of the dishwasher left the molds perfectly clean and ready to use again.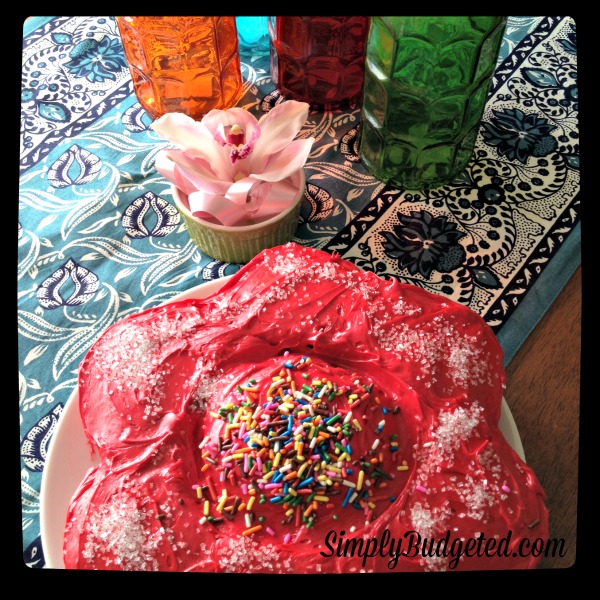 We haven't used the snake yet but I am thinking we might make brownies in this weekend. If there are big red flowers around, who wouldn't love a brownie snake, right?
We know that you would love these silicone molds as much as we do so we are excited to host a giveaway for you, our readers. The prize will include the same four molds we received. We hope you win and have fun making summertime treats too! Good Luck!