"I participated in a Blogger Activation on behalf of Dad Central Consulting for Coastal Dog. I received a product sample to facilitate my review and to thank me for participating."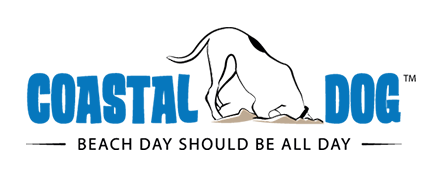 The last day of school is just around the corner and we are deep into preparations for our summer activities.  We have the kids involved in camps and vacation bible school, we got pool passes this year, and we have a great beach vacation planned.  I'm sure that we'll find another couple of here and there, but it seems like a lot of time will be spent around the water.  As such, it's important for me to have a good swimsuit.
If you know anything about most men's swimsuits, you know that the beach is not always the best place to be incredibly active.  Men and boys all know about beach rash, a painful rash that occurs on the inner thighs as a result of sand and sea water rubbing as they run and play.  Most swimsuits have a netting and wet sand (and small pieces of seashell) can get stuck there.  When moving around, the thighs rub against this and chafe the skin.  You'll recognize those who suffer from this condition by the wide legged walk off of the beach.
There are a number of ways to combat this (Vaseline, diaper ointment), but the new swimsuits by Coastal Dog have really caught my eye.  In essence, they have exchanged that porous netting for a spandex liner.  The liner fits tight against the skin, meaning that sand is less likely to find it's way in there and any rubbing is between the layers of spandex, not between your thighs.
Unfortunately, my thighs are pretty thick, so the spandex liked to pull the swimsuit down at first.  Once I stretched out the liner a little and cinched down the drawstring, though, I was very happy with the fit.  The color is a beautiful red.  Matthew was excited because red is his favorite color.  I like it because it's bright and the kids know to look for it.  The material is surprisingly strong and dries very quickly.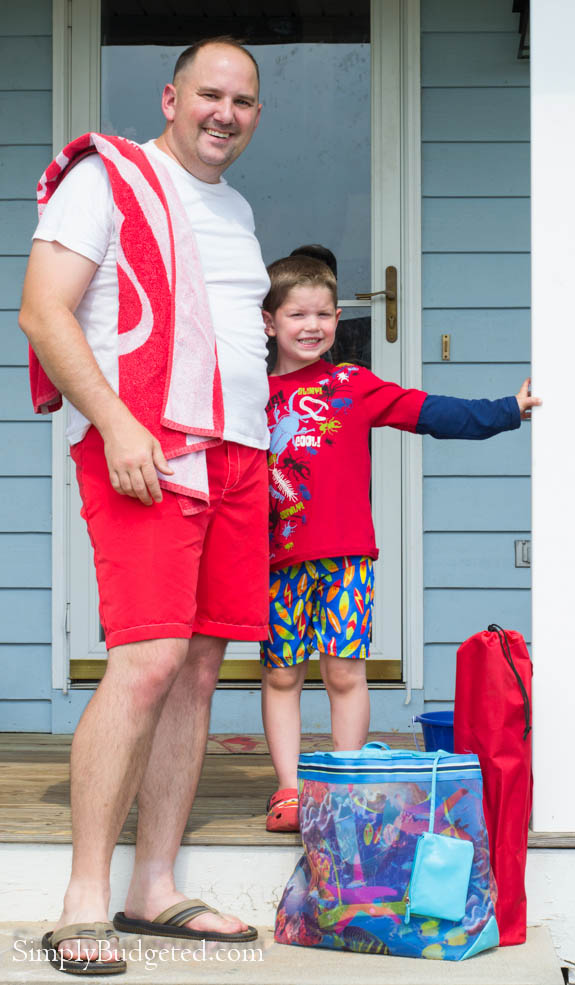 As a bonus, all of the Coastal Dog materials are sourced and products made right here in the U.S.  On top of that, even, all profits go to support charities that help children in need.  These swimsuits might cost a few dollars more than the ones that I am used to, but I can be confident that I'll be walking normally after a day at the beach and I can take some small sense of pride in helping to support a local community and a local non-profit.
Guys, if you are looking for a new swimsuit, give this a serious look.  Ladies, Father's Day is just around the corner.  Think about one of these suits for the men and boys in your life.
Are you headed to the beach this summer?  Have you been afflicted by the dreaded beach rash?  Leave us a comment and share your story.