The information in this post is provided by Michael Haskins
It can be very difficult to watch a child suffering with asthma or allergies. But, thankfully, there are many things you can do to help your son or daughter with these conditions so that he or she can breathe easier and be able to enjoy life rather than feeling restricted from enjoying all of the activities that other kids enjoy.
Continue reading for a few helpful tips that will help you take the right steps towards making the air inside your home more pure and less likely to trigger an asthma attack or allergic reaction in your child.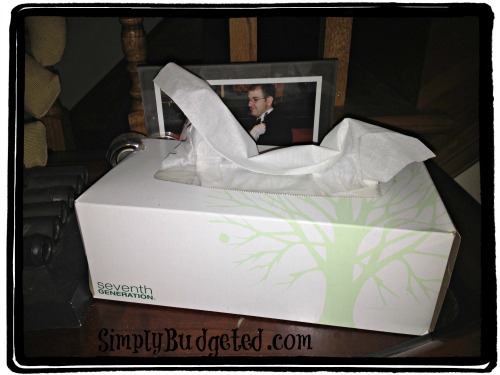 Start in the Bedroom
The bedroom is the one room in your entire house where your child spends the most time, so it makes perfect sense to start there when it comes to eliminating potential allergens and asthma triggers. The most important seasons of the year for making the air in your child's room as pure as possible are the fall and the winter, though it's important to follow the tips below throughout the year to ensure the best results.
Choose Hardwood Floors: Carpets and rugs can harbor a variety of allergens, including dust mites. And they're also composed of materials and chemicals that leach into the environment without you even releasing it because they're odorless. These gases are detrimental to everyone's health, but are even more difficult on the body of a child who suffers with asthma or allergies. Therefore, stick with hypoallergenic or natural fibers if you insist on having carpeting and rugs in your child's bedroom, or get rid of it all and opt for hardwood floors instead.
Clean Weekly: To keep your floors clean, vacuum them multiple times per week, if not daily, and mop them once a week. You should also make it a habit of dusting your child's room every few days to make sure dust doesn't accumulate on surfaces. Every few months, you can even wash or vacuum the walls to remove allergens.
Never Go with Curtains: Instead of fabric curtains that can harbor a host of allergens and be detrimental to a child's health if he or she suffers with asthma or allergies, stick with plastic vertical blinds that are easier to keep clean.
Use Low-VOC Paints: The paint that you use throughout your home can cause volatile organic compounds to leach out into the environment for years after you paint your walls. Therefore, opt to use low-VOC or zero-VOC paints from trustworthy brands. These will have little to no odor as you apply the paint and they won't contain any of the high amounts of VOCs that other paints contain.
Bedding: Finally, when it comes to bedding materials, always shop for products that are certified for those who suffer with asthma and allergies. These items are designed to keep dust mites out. Plus, they're made using materials that don't contain the same chemicals that are irritants to those who suffer from respiratory conditions. Making sure you regularly wash the bedding is also important.
Use Air Filters
With the right air filters, such as the Honeywell furnace filter and high quality air conditioning filters, you can rest assured that you won't be promoting the circulation of everything from mold and pet dander to smog and dust throughout your home. Getting rid of these allergens can make a dramatic difference in how well your child can breathe, as well as in the number of attacks that occur throughout the year.
There are also many air filter units that are quite small and can fit right in your child's bedroom. Make sure you purchase one that's quiet so it won't disturb your child, especially as he or she sleeps. But a product like this will continually filter the air, removing impurities and letting only clean air into the environment.
Be Aware of Common Allergens
Being aware of what triggers your child's allergic reactions or asthma attacks is another component in reducing the risk of these ailments occurring. In the spring and summer seasons, for example, keep your child indoors during the evening, when pollen levels are at their highest. But in the latter part of the summer and early fall, the pollen is highest in the morning. Days that are sunny and windy are also difficult for those with respiratory problems.