Summer is here and the kids are home from school for a few weeks … or months!Although I'm sure you'll enjoy spending some extra time with your children, you might be stressing about what to do with them this summer. It is my lunch packing vacation time. Yay for the lunch packing vacation but meal times especially can be worrisome since the last thing you want to do during the summer months is slave over a stove all day long. If this sounds like you, here are a few tips you can use this summer to help make lunchtime go a little more smoothly.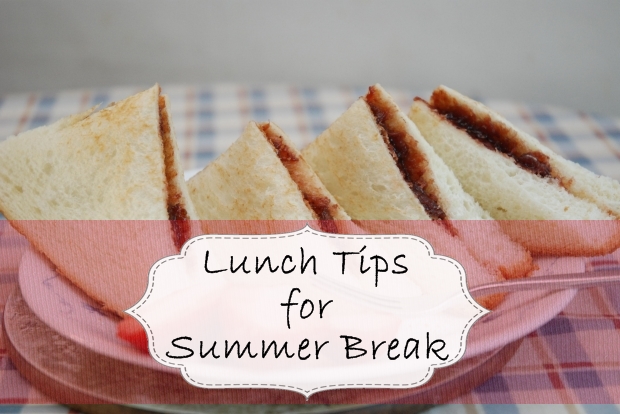 Plan your Menu
Planning your lunch menu is the best way to get through this summer with all of the kids at home. Before you do your grocery shopping, use a calendar to pencil in a few meals you know will be easy to make for lunch. You can then buy all of the ingredients and supplies you need for the week. This will make it much easier to throw together a quick lunch since you already know what you're making and since you already have the needed ingredients.
Lunch Programs
You might be surprised to hear this, but many schools and cities have lunch programs you can use. These meals are usually sack lunches and can be served anywhere from your local school to an area park. Contact your city to ask them about any area lunch programs. Even if you only go once a week, that's one less meal you need to plan and prepare.
Eat Leftovers
You have to admit that last night's dinner makes an excellent lunch, especially on those busy days. This meal is easy because you simply need to warm up whatever you cooked the day before and serve it up to those hungry kiddos. If you usually don't have enough food leftover after your family has eaten dinner, try making a little more than normal. You can even set aside some leftovers before you serve dinner to make sure there's enough for tomorrow's lunch.
Make it Simple
Lunch doesn't need to be an extravagant affair. Instead of planning a five-course meal, throw together a "snack" lunch or a simple lunch that everyone can eat. This can be anything from a box of Macaroni and Cheese to a plate of nachos. Since nutrition is always important when it comes to meals for your kids, add some yogurt, veggies or fruits into the mix. Carrot sticks or apple slices are the perfect sides to transform any snack meal into something nutritious. An added bonus of keeping it simple is that these lunches are quick and easy so you don't need to be stuck in the kitchen all day.
How do you manage lunch time during the summer? Leave me a comment and let me know.