I received complimentary passes to the museum to provide this review.  All thoughts and opinions are my own.
Our recent trip to Philadelphia was a family trip, so we wanted to make sure to find a few family- and children-friendly attractions that Brian and I might have missed during our previous visits to the area. The
Please Touch Children's Museum
came up in my searches as a wonderful location to visit with kids. It is a little removed from Center City and fighting the traffic to get to the museum was a little trying after driving all day. Thankfully, there is a parking lot right off to the side of the museum. For out-of-towners like us, parking in a new city can be a hassle, so this was quite a convenience. If you don't feel like making the drive, one of the bus tours does have a stop right in front!
This stop was our adventure on the afternoon of our drive to the Philadelphia area. We knew the kids would want to stretch their legs and go. We were right! As soon as we got through the doors, they were off! Sophie was instantly drawn to the rubber duck collection. She has one of her own and, when she wasn't lining them up on the window sills, she used to hide them all over the house. It was always interesting to find them when picking up, cleaning, or even opening a curtain! She was excited to see so many rubber ducks including ones she has!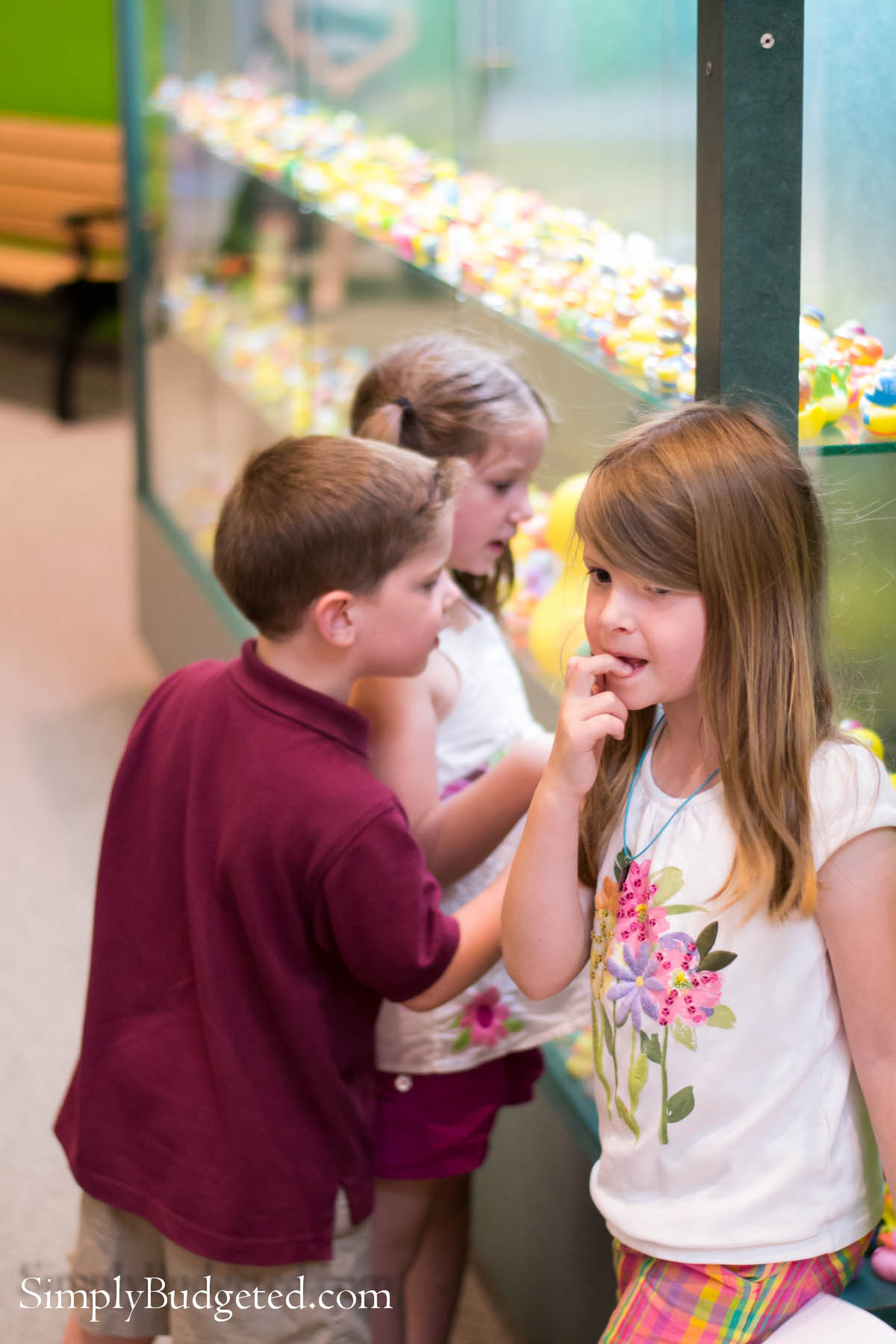 The kids explored the areas while Grace managed the map. Museum staff members were around each of the different areas to keep them picked up and to help kids if they needed a little assistance with the activities. Soon we were at the carousel. The kids loved riding the carousel. Grace's smile shows you how much she enjoyed the ride.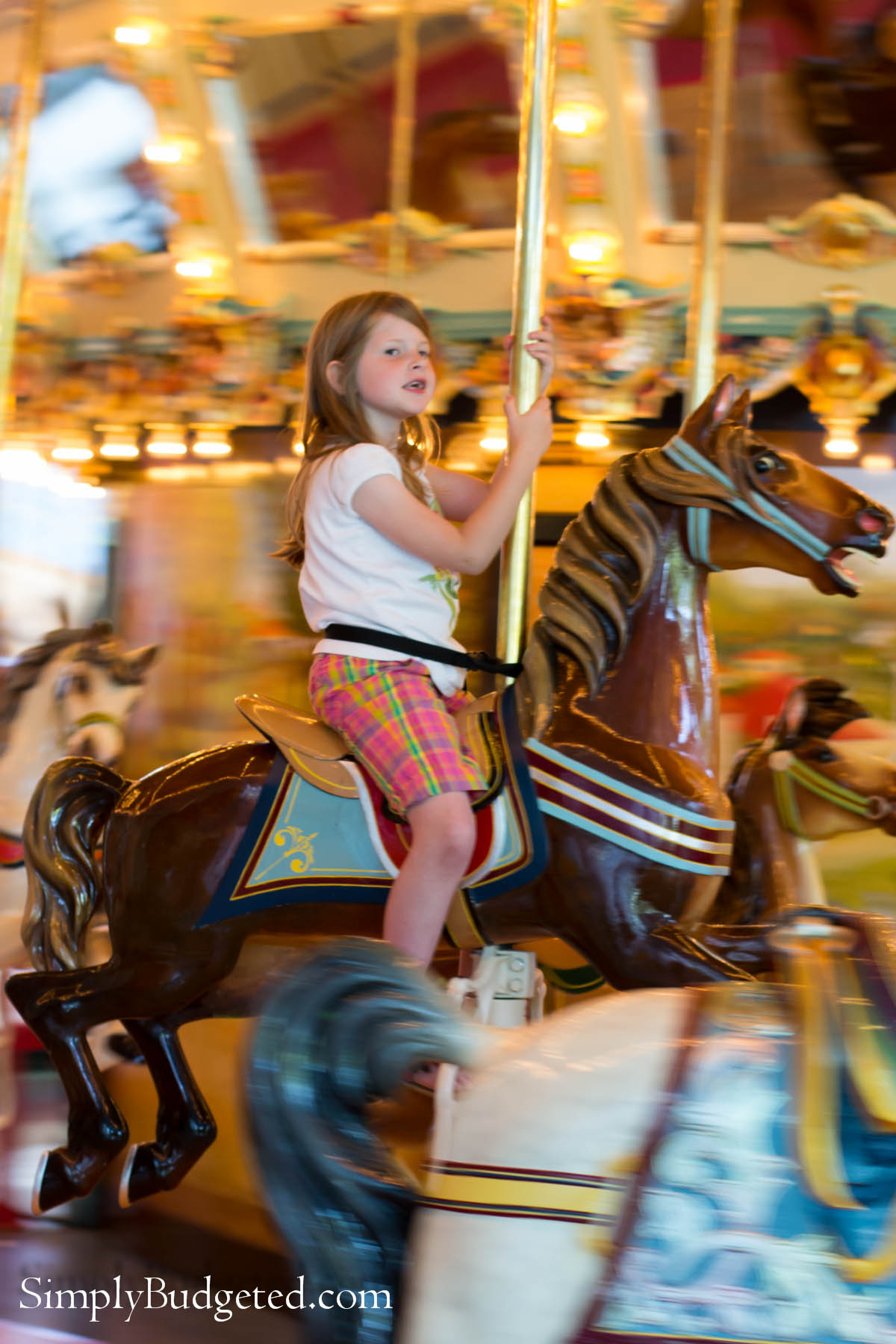 The kids loved the Alice in Wonderland area of the museum even though they haven't seen the movie (we need to correct the fact they haven't seen the movie…and soon!). I couldn't convince them to dress up but they did stop long enough from running around the hedge maze to wave a quick "Hi!" for me.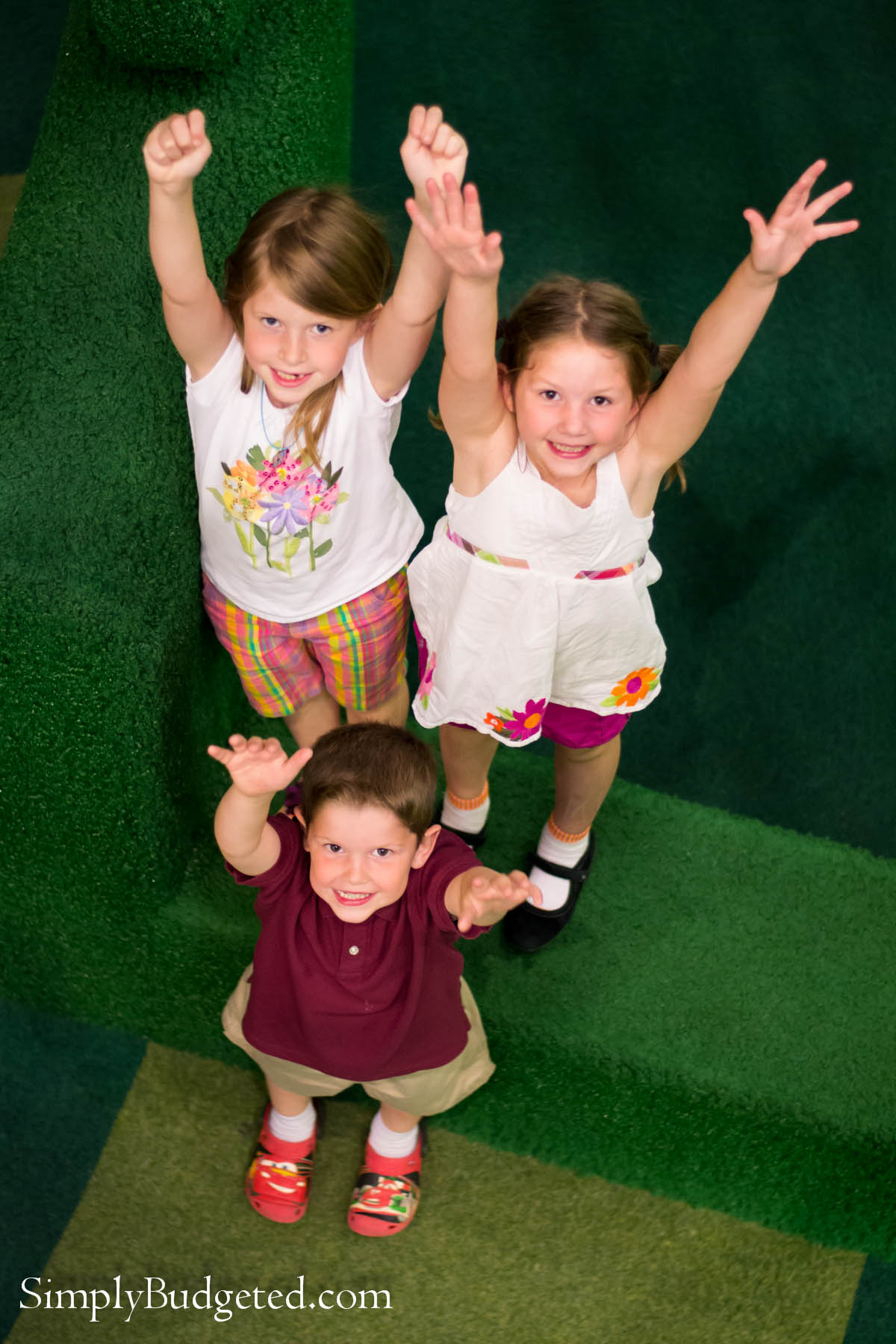 From there, they explored the train area … the construction area … the shoe shop but then they discovered the Grocery Store. It was full of canned goods, boxed goods, produce, a bakery, and even flowers! This is where we kind of lost them.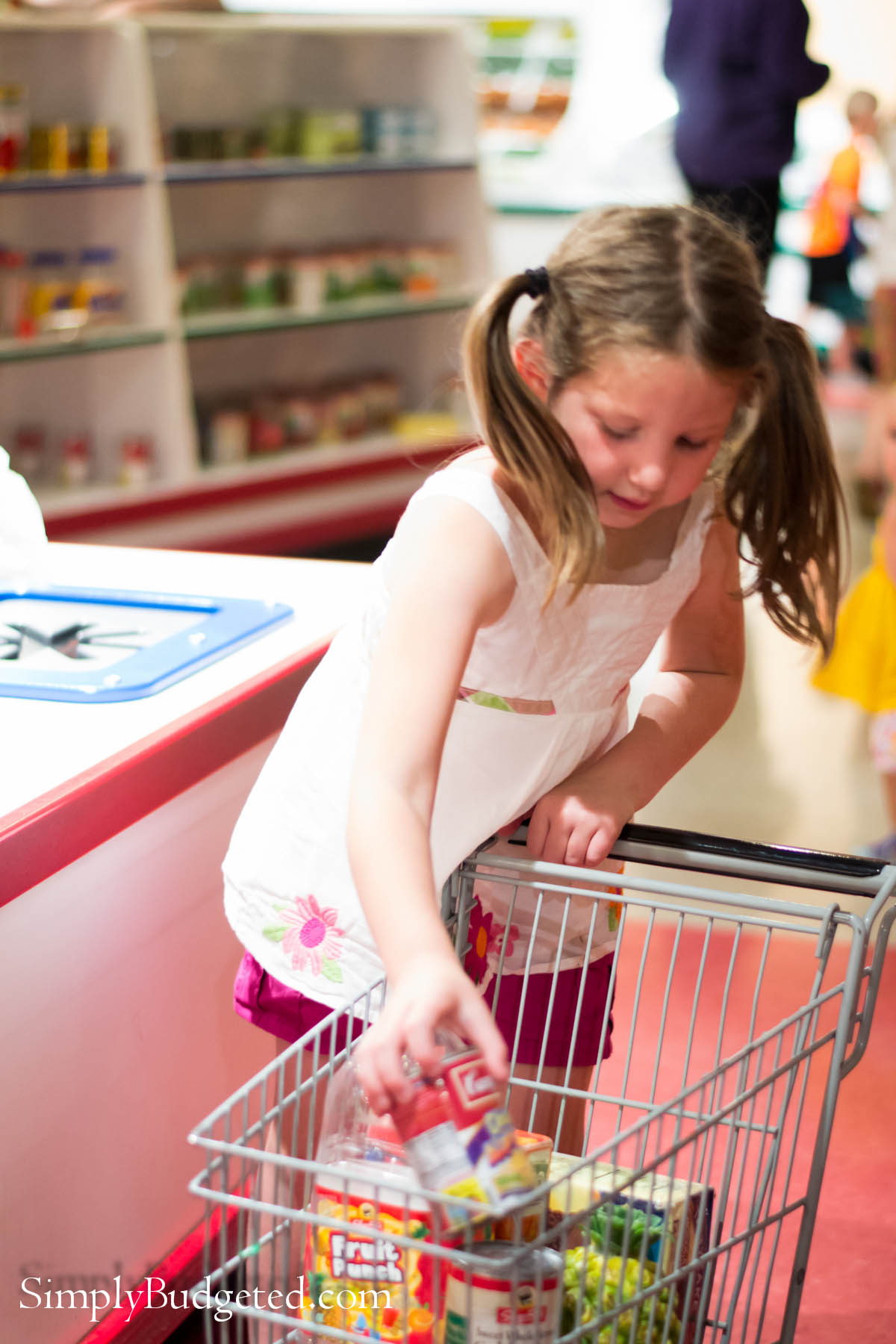 We have had a little shopping buggy at home for years but they loved filling the buggy up off the shelves, checking out, and then putting it back for other kids to play.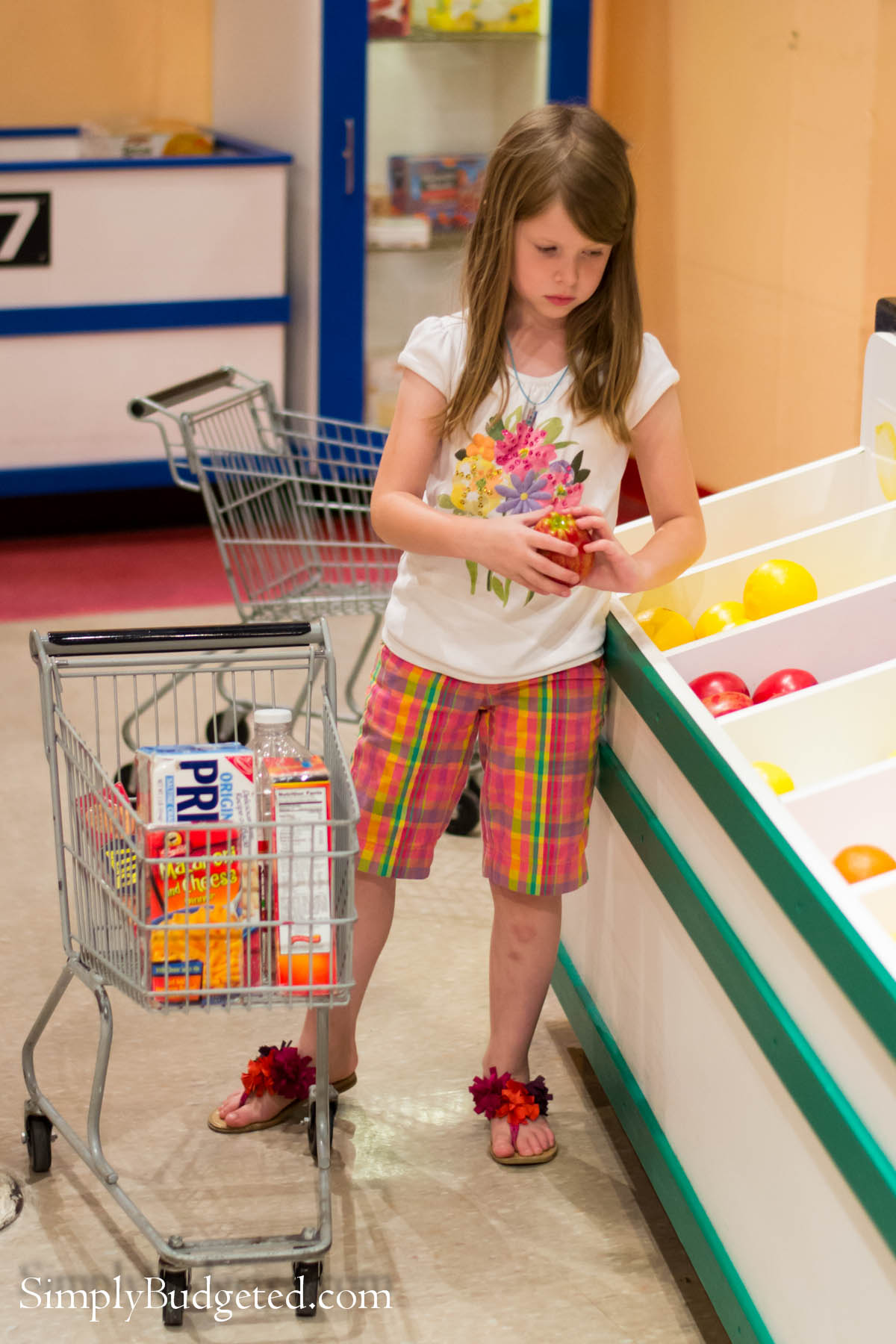 Sophie suddenly became the cashier when Matthew had filled up his cart. It was wonderful to see them playing together and enjoying the same area. If only we could find a way to do this at home without building a mock grocery store!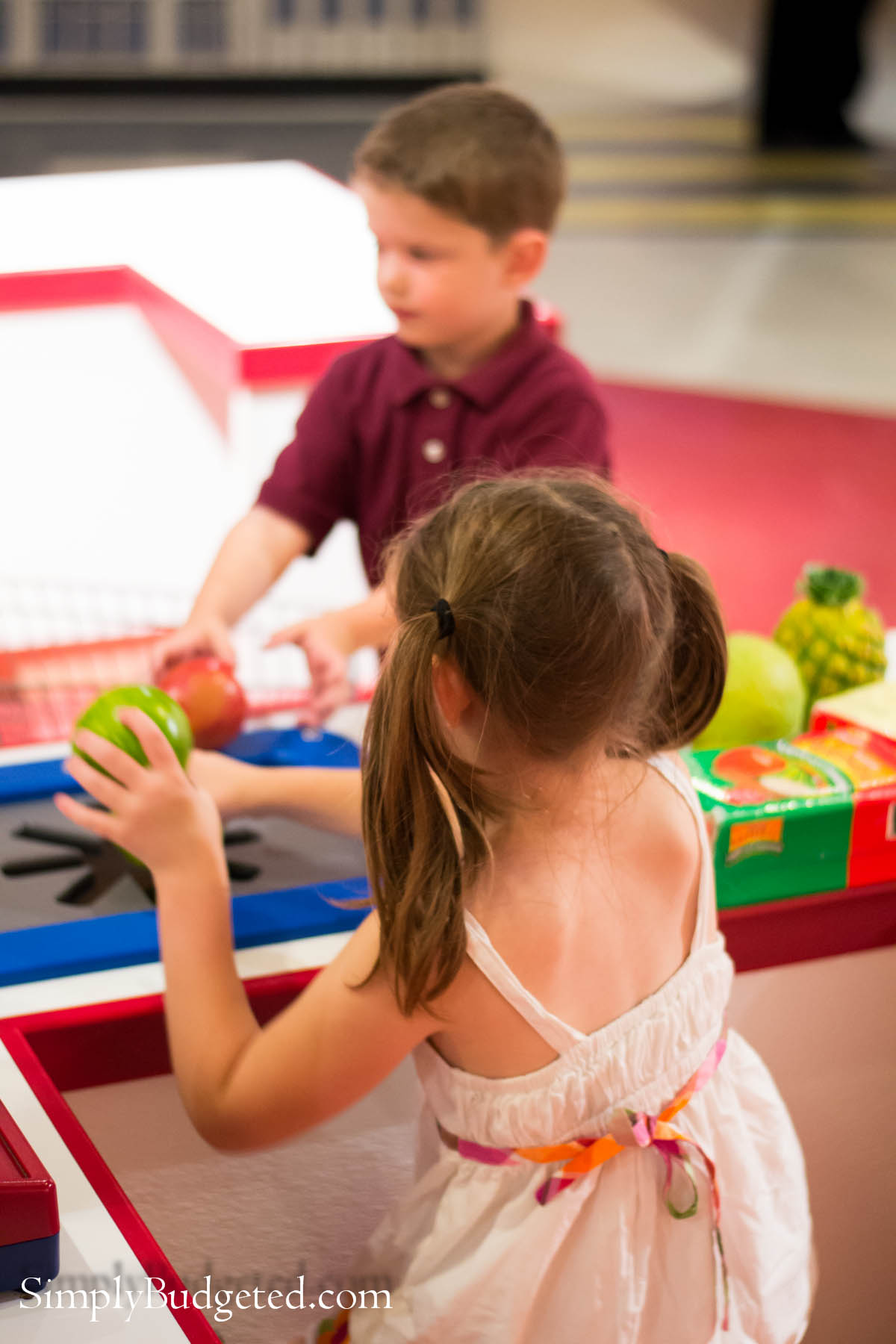 They were starting to get worn down a little after all the exploring in the museum … until they found the rocket shooting room. In this room they could build a rocket and then shoot it across the room. You can see I couldn't resist the "please touch" part here either. I LOVED the engineering aspect of this activity! The kids saw it all as fun, but they were having to figure out math and science while having that fun! As a mom (and as an engineer myself), I couldn't have been prouder!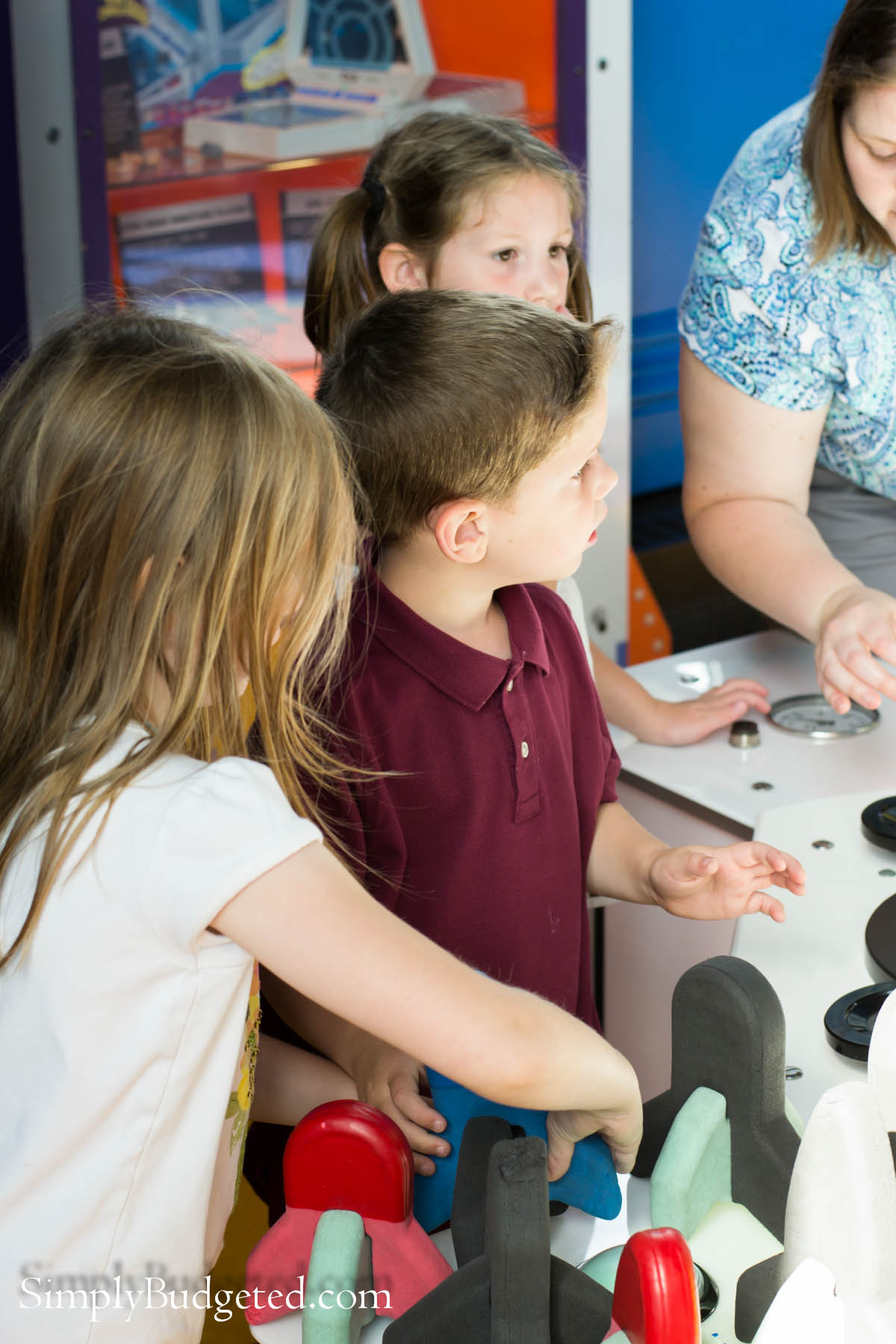 Overall the Please Touch Children's Museum was a huge hit with our family! It was a great way to get the kids out running around and stretching their legs while exploring and learning principles and ideas that they won't fully realize for years to come. We will definitely head back there the next time we visit Philadelphia. I only wish we lived closer and could visit more often with one of their
memberships
and maybe a few birthday parties in their party rooms!
Have you been to the Please Touch Children's Museum? Do you love to find children's museums when you visit places? What is your favorite children's museum? Leave us a comment and let us know!