I participated in an Influencer Activation on behalf of Mom Central Consulting for the Waterfall Group.  I received a gift basket and promotional item to thank me for my participation.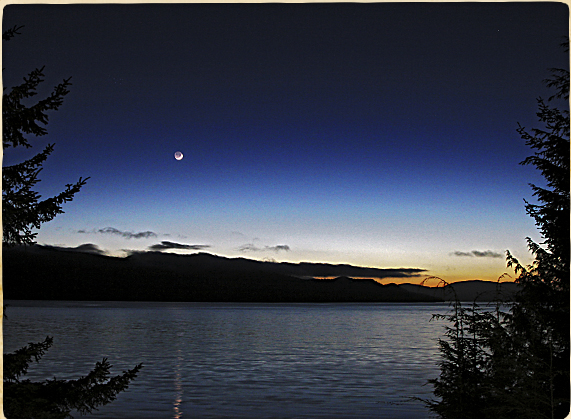 Have you ever been to Alaska?  I have an old Army buddy who lives up there and a blogger friend who is currently embarking on an Alaskan cruise.  I think the idea of Alaska intrigues me.  We live on the East Coast and it seems impossible to escape the noise and the light.  There's always some stadium nearby drowning out the stars and cars seem to drive by no matter what the hour.  Frankly, I'd just like some quiet from time to time and the chance to unplug from the world.
For this post, I received some information about two properties in the Waterfall Group, Waterfall Resort and Steamboat Bay Fishing Club.  To be honest, I would not really consider myself an avid fisherman.  However, the more I looked through the properties, the more I found that, if I were to grab 4 or 5 buddies, we could make a pretty insane adventure out of a trip like that.  Those become the kinds of trips that happen just once in a lifetime.
I recently attended a Google Hangout for photography and one line really stuck in my head:  "If you want to upgrade your photos, upgrade your experiences."
As a photographer, I can only imagine the kinds of shots that I could take on a trip like that.  And sharing such a trip with close friends, with the struggle of reeling in a massive salmon, the joy of eating it fresh for dinner that night, and the aches and pains of rolling out of bed the next morning, creates a bond that carries well beyond the moment the plane touches down back home.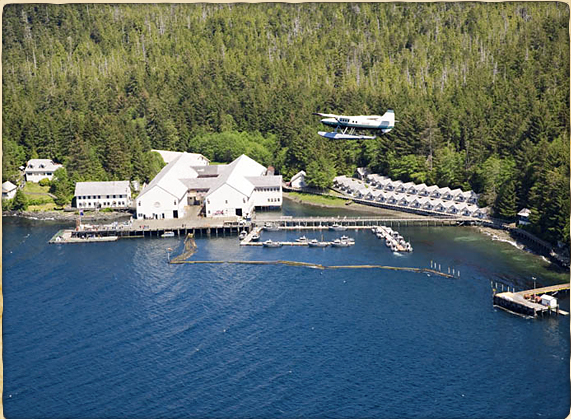 At first glance, the price seems pretty steep, but, as my budgeting mind gets to work, I see that everything…and I mean everything…is covered for you once you get there.  If I then factor in the cost of fresh caught Alaskan salmon here at home, I can pretty well justify that bringing home plenty of salmon to eat on for a while will actually cover part of the cost of the trip.  If you get a good catch and max out your limits, you can actually wind up doing pretty well and having a great adventure.  Here are just a few of the things covered during your all-inclusive stay.
World Class Fishing for King Salmon, Coho Salmon, Halibut, Black Bass, and others
Professional US Coast Guard certified fishing guides and all the gear you'll need for your catch
Teams to clean, trim, pack, and freeze your catch and and an on-site Alaska Airlines agent to check it in for you
Three meals per day from professional kitchens, including wine pairings with dinner
The real difference between Waterfall Resort and Steamboat Bay Fishing Club seems to be in the exclusivity.  With space for 92, Waterfall Resort would be great for larger groups, conferences, and fishing tournaments.  Steamboat Bay Fishing Club only has room for 16 guests.  It costs a little more, but each cabin comes with its own wood-burning stove and large decks to enjoy the ocean view.  There is a presentation kitchen in which you can interact with the chef as he prepares meals to your personal preferences.
Either way, I'm sure that I would enjoy the calming peace and tranquility of relaxing in the Alaska wilderness after a day of pushing myself to get that major catch.  I think I might add this trip to my bucket list!
Do you need a break from the ever-present modern distraction?  When are you booking your trip?  What adventure are you looking forward to?  Leave us a comment and share your story.