This shop has been compensated by Collective Bias, Inc. and its advertiser. All opinions are mine alone. #CollectiveBias #Chocolate4TheWin
IT'S FINALLY FOOTBALL SEASON!!  Spectators have been waiting since February for the season to start back up again and high schools, colleges, and professional teams went into pre-season work weeks ago!  Our favorite college team plays this weekend and the NFL starts back up next week.  We are even trying to get our little man into the local league if they can get enough kids at his age level signed up!  While I love the contest itself and the struggle on the gridiron, I have to be honest and admit that the season just wouldn't be the same without the tasty treats that never fail to accompany the game.  This year, I think one of our favorites is going to be an incredibly simple, but super yummy version of brownies featuring SNICKERS® Candy Bars.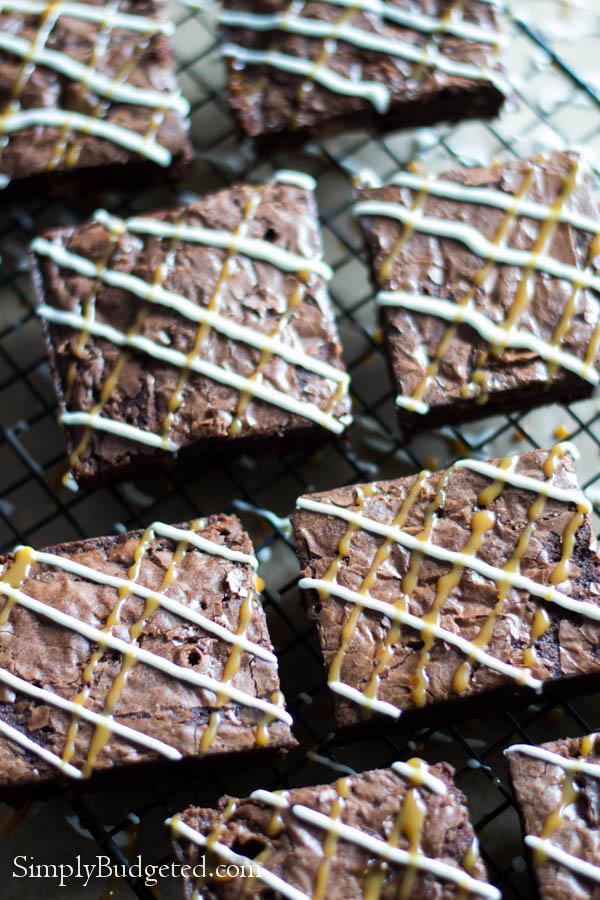 I have loved SNICKERS® for as long as I can remember.  The combination of chocolate, caramel, nougat, and peanuts is a delicious and satisfying snack when you are on the go.  I love them so much that one of our cats is actually named Snickers!  And while I love the full-sized candy bars and the snack-sized version that you find in variety packs of MARS chocolate, I also find myself cooking with them from time to time.  That little bite of SNICKERS® goodness in the center of a cookie or brownie is always a welcome surprise!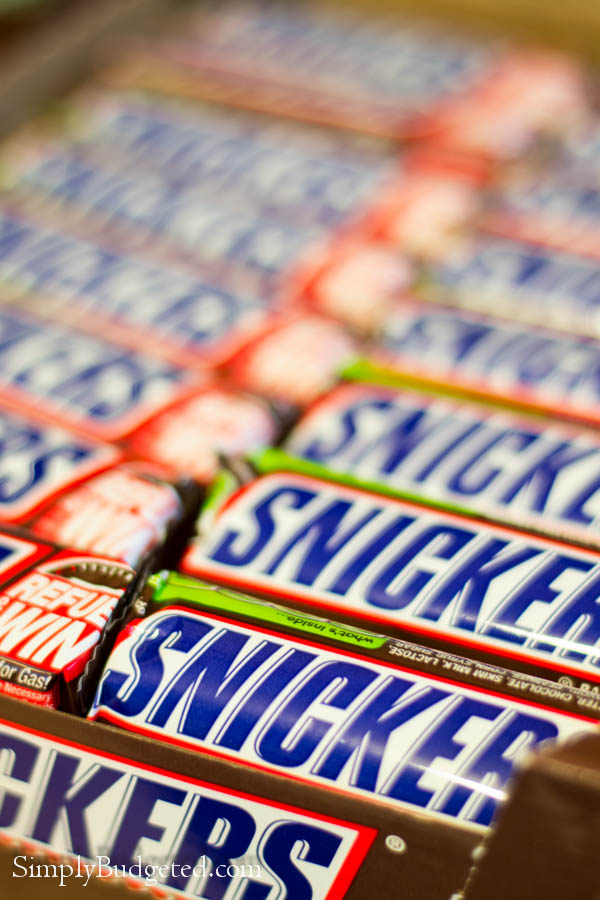 If you want to make a perfect treat for your next football party, just do what we do.  We head out to our Sam's Club to purchase either the 48-count box of SNICKERS® candy bars or the 105-count variety pack of MARS chocolate candy.  If we don't already have a box in the pantry, we also make it a point to grab our favorite brownie mix from the grocery store.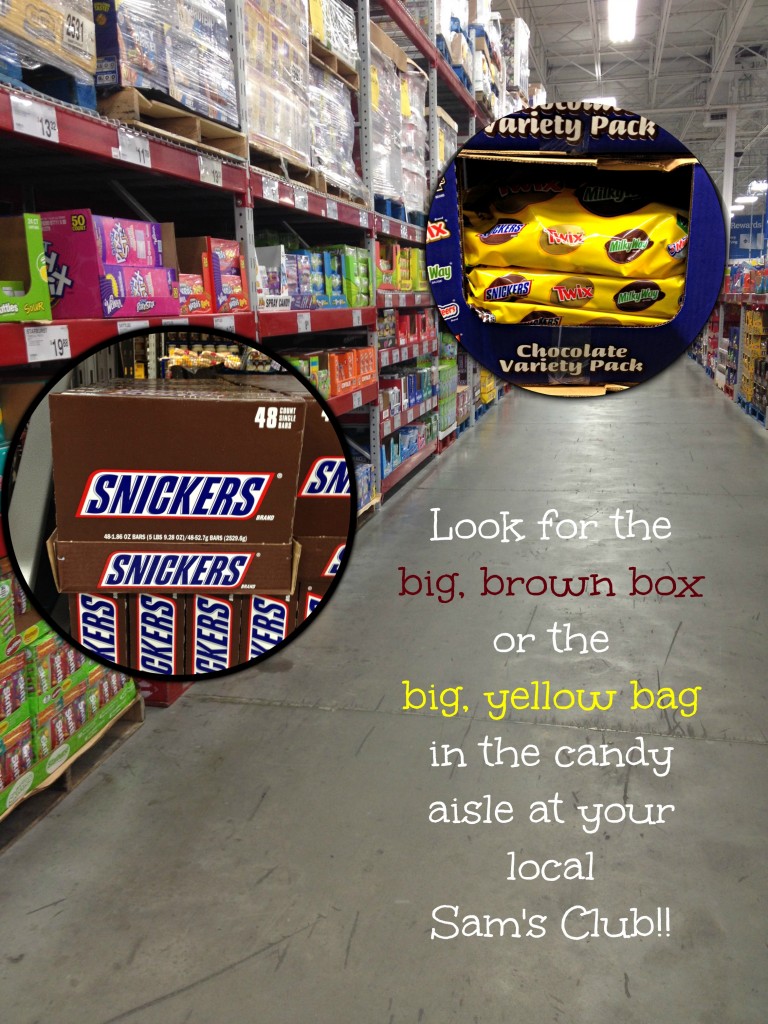 We measure everything out, including two SNICKERS® bars all chopped up (about 1 cup total).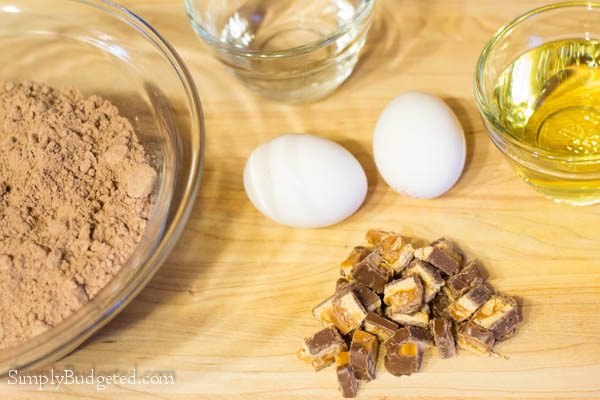 PRO TIP:  We mix the brownie mix following the package directions, but, before mixing in the wet ingredients, we put about 1/8 cup of the dry brownie mix into a separate bowl.  We dust the chopped up SNICKERS® bars with the mix to coat before adding to the finished brownie batter.  This helps to keep the candy pieces from sinking to the bottom of the brownie.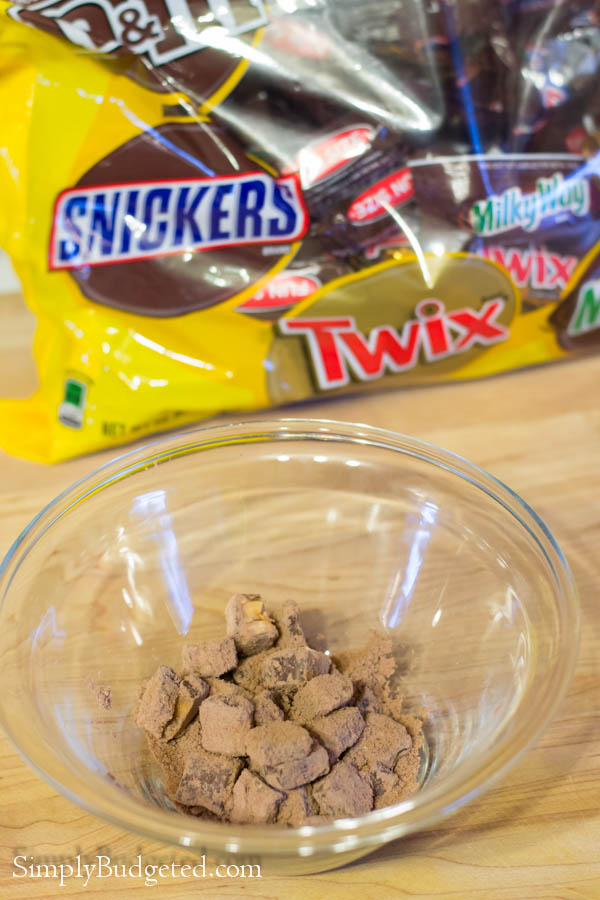 After they are finished, we drizzle with caramel sauce and vanilla icing.  You could even use food coloring to transform that icing into your team's colors.  Have fun with it!!  After they are all done, we serve them up alongside some salty snacks and a selection of candies from the variety pack.  What an easy, low-stress way to enjoy the big game!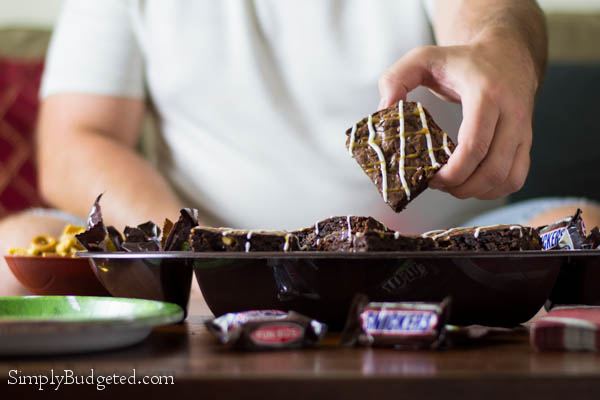 How do you celebrate your favorite teams?  Any special traditions?  What dish are you most famous for?  Leave us a comment and share your story.
SNICKERS® Brownies
Ingredients
1 box brownie mix (batter prepared according to package directions)
2-1.86 oz. SNICKERS® bars, chopped into 1/2″ pieces
1 container vanilla icing (optional)
1 container caramel topping (optional)
Directions
Preheat oven according to directions on brownie package.  Prepare pan of your choice with baking spray.
Before mixing brownie batter, remove 1/8 cup dry mix to separate bowl.  Combine with chopped SNICKERS® candy pieces.
Use remaining dry mix to prepare brownie batter according to package direction.  Fold in coated SNICKERS® candy pieces.  Pour batter into your pan of choice.
Bake according to package directions.  Remove when toothpick inserted into the center of the brownies comes out clean.  Allow brownies to cool completely in the pan.
Warm icing and caramel sauce in microwave for 20-30 seconds.  Using a spoon, drizzle each onto cooled brownies.  Cut and serve!