NOTE: This article is sponsored by Cottonelle.
We have three potty trained kids but bathroom routines still are sometimes … well, not routine. You know when you hear a kiddo yelling "MOM" or "DAD" when they are in the bathroom and you are clear on the other side of the house that there is something that didn't go quite right. You might stall a second and see if your spouse gets there before you but one of you is doomed with whatever is going on behind that bathroom door.
We are excited to try changing up our bathroom routine with Cottonelle® Clean Care TP and Flushable Cleansing Cloths with the kids. The kids know there is always an extra roll of toilet paper stored by the toilet because you don't want to be the one there when the roll runs out. We are keeping this part of our routine the same! I do wonder how I always seem to be the one changing the toilet paper roll, though. I haven't figured out how that works yet!  To add to our routine, we put the Cottonnelle Flushable Cleansing Cloths on the back of the toilet, too. So now there is a dry plus wet two step bathroom routine for them!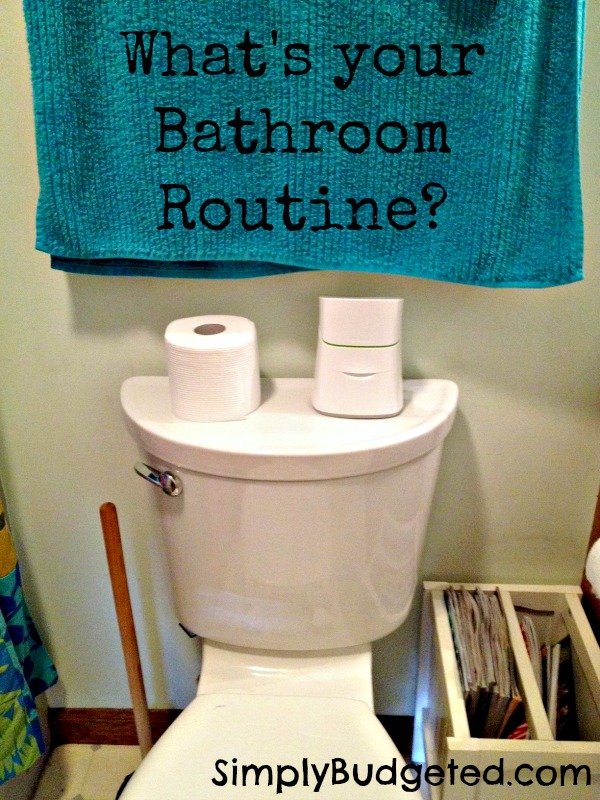 The kids are starting to learn the new two step bathroom routine. Thankfully, we are enjoying fewer panic calls to the bathroom!
Are you using Cottonelle products already? Here are some details about them …
Cottonelle® Fresh Care Flushable Cleansing Cloths Product Details:
– Flushable
– Break up after flushing
– Sewer and septic-safe
– Alcohol-free
– OneTouch dispensing tub
– Great for the entire family
Cottonelle Clean Care Toilet Paper
– Strong and effective for a confident clean
– Tuggable, huggable softness that goes a long way
– Two-ply
Ready to try a routine in your bathroom too? Visit the Rite-Aid campaign landing page and watch the 30-second video. At the end, you will login to receive a coupon, which you can download for $1.00 off your purchase of Cottonelle Flushable Cleansing Cloths and Cottonelle Clean Care toilet paper.
Have you tried changing up your bathroom routine with Cottonelle? Leave us a comment and let us know!