We typically think of Thanksgiving as a family holiday, cooking up all of the dishes that get passed down from generation to generation.  For many of us, though, our families are spread out across the country and our friends become very much like our family.  I created a great little appetizer that can be made ahead in large batches and warmed up quickly for a low-stress "Friendsgiving" party for all of your closest friends.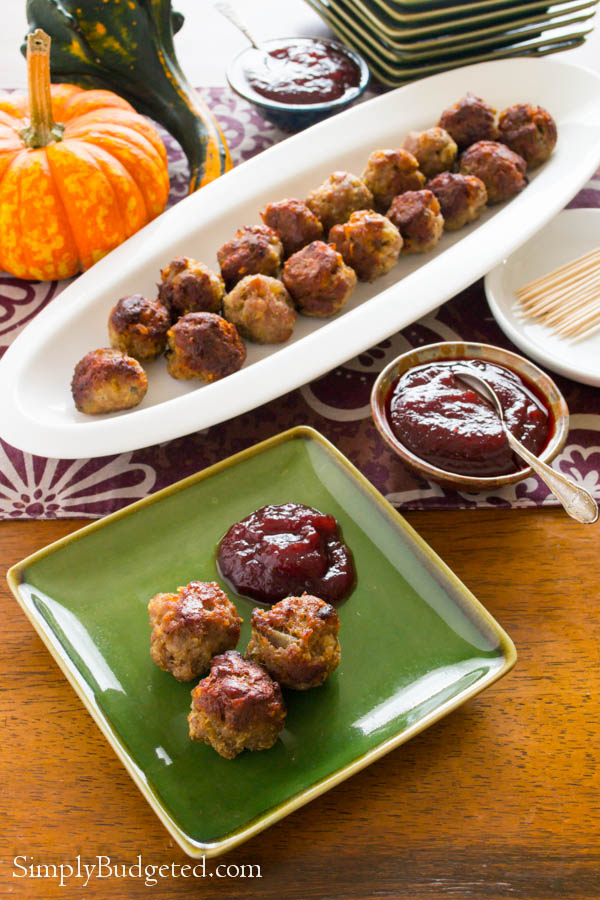 Most of our friends travel for Thanksgiving or have large families that live locally, so trying to get them together for a Thanksgiving meal can be difficult.  Besides that, who wants to spend all day cooking a Thanksgiving meal twice!?  I figured that there must be an easier way, so we thought about having an appetizer party.  Little bites of this and that all with that Thanksgiving theme.  Mini pumpkin pie tarts, hot turkey sandwiches…you can let your imagination go wild.  I thought it'd be great to put together a Turkey & Stuffing Meatball with a Cranberry Dipping Sauce.
For the meatball, you take ground turkey, Stove Top stuffing, Kraft Mayo, and a little salt and pepper.  That's it!!  The stuffing is basically seasoned bread crumbs and the mayo makes the turkey so moist!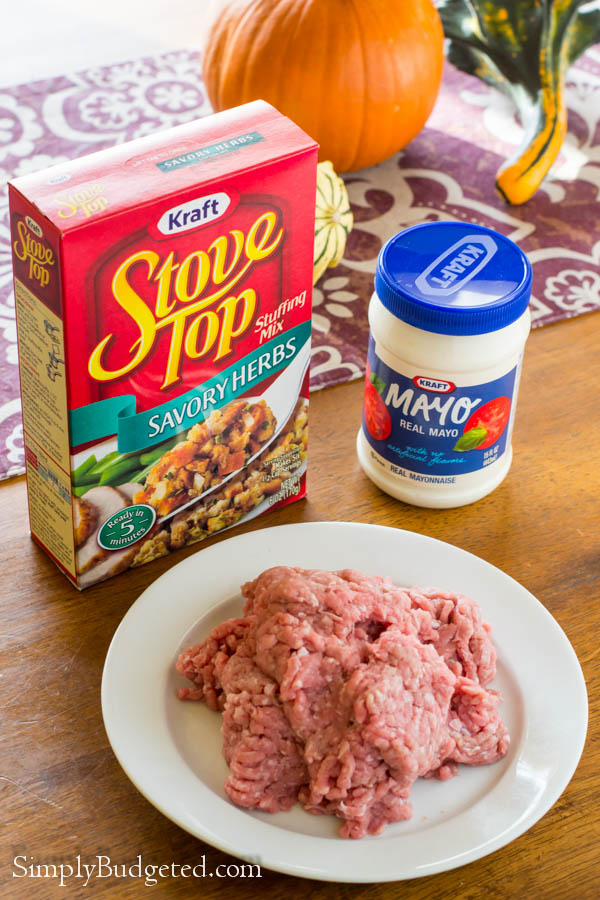 Mix them together and portion out 1 oz. balls.  Bake at 400 for 10-15 minutes and they are ready to go!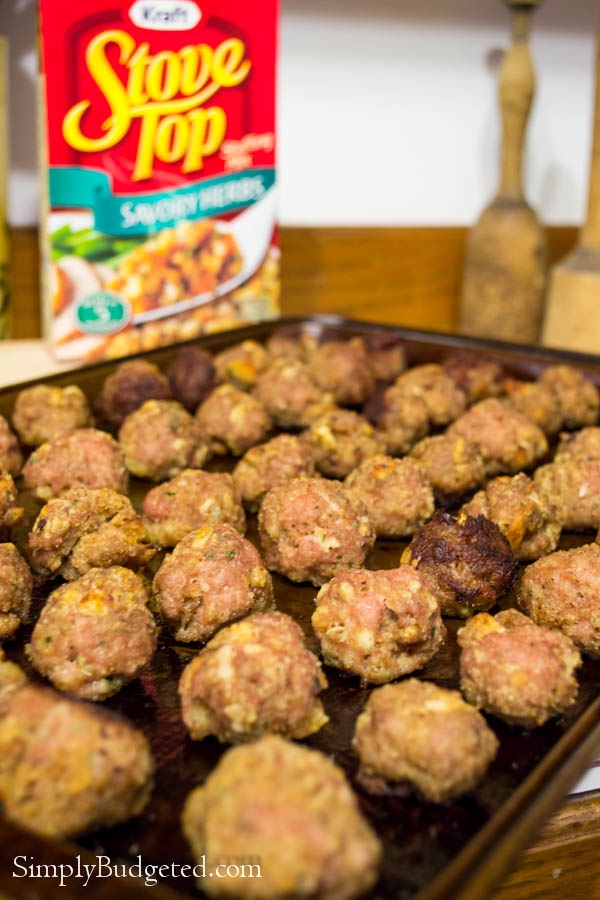 The best part.  You can totally make these ahead.  If you are making more than a couple of days in advance, freeze them on a sheet tray and then transfer to a zip top bag.  When you need to warm them up, just pop them into the oven for 5-10 minutes or until they are warmed through.  Serve with a Cranberry Dipping Sauce (recipe below) for a great taste of Thanksgiving all in one bite!  Oh, and don't forget the toothpicks!  Food is so much more fun on a stick!!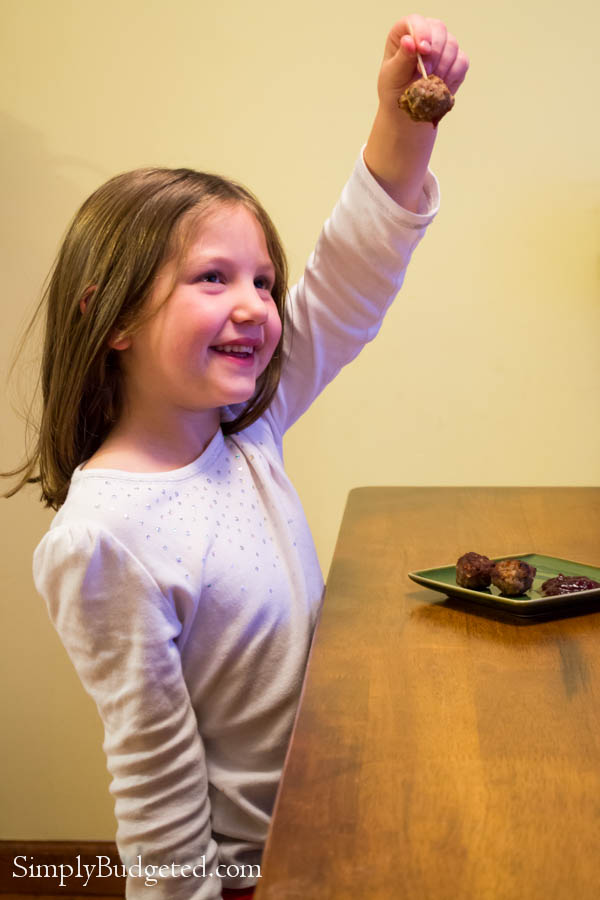 Turkey & Stuffing Meatball
Ingredients
2.5 lbs ground turkey
1-6 oz box Stove Top Stuffing (Savory Herb variety)
1/2 cup Kraft Mayo
1/2 tsp salt
1 tsp ground black pepper
1 tsp rubbed sage, Italian seasoning, or other dried herbs (optional)
Directions
Set oven at 400 degrees.
In a large mixing bowl, thoroughly combine all ingredients.
Using a 1 oz scoop, portion out meatballs onto a sheet tray.  Roll into balls and place onto a sheet tray or mini muffin tins.  Bake at 400 for 10-15 minutes, rotating once halfway through cooking.  Remove and serve warm!
Cranberry Dipping Sauce
Ingredients
1 can jellied cranberry sauce (the kind that comes out shaped like the can)
3 tbs brown sugar
1/4 cup apple cider vinegar
salt and pepper to taste
1/2 tsp paprika
1/4 tsp crushed red pepper flake
Directions
In a medium saucepan over medium heat, combine all ingredients.  Let it come up to heat until it just starts to bubble.  Turn down to low and cook for 5-10 minutes.  Serve warm.  Enjoy!!
Do you celebrate Thanksgiving with your friends?  What are you doing for Friendsgiving this year?  Leave a comment and share your story!