This shop has been compensated by Collective Bias, Inc. and its advertiser. All opinions are mine alone. #MovieNight4Less #CollectiveBias
Whenever I go to Walmart, I wind up walking past display after display. Candy, cookies, donuts, inexpensive medicines, more candy, and movies. The movies are usually new releases on a licensed pallet, but every so often, they have out these great displays with movies that I remember growing up with (I refuse to call them "older" movies!). Last week, I was walking by one of these displays and Forrest Gump crossed my eye. My mind instantly went to a movie night with Beth and creating a box of chocolates as a treat to share.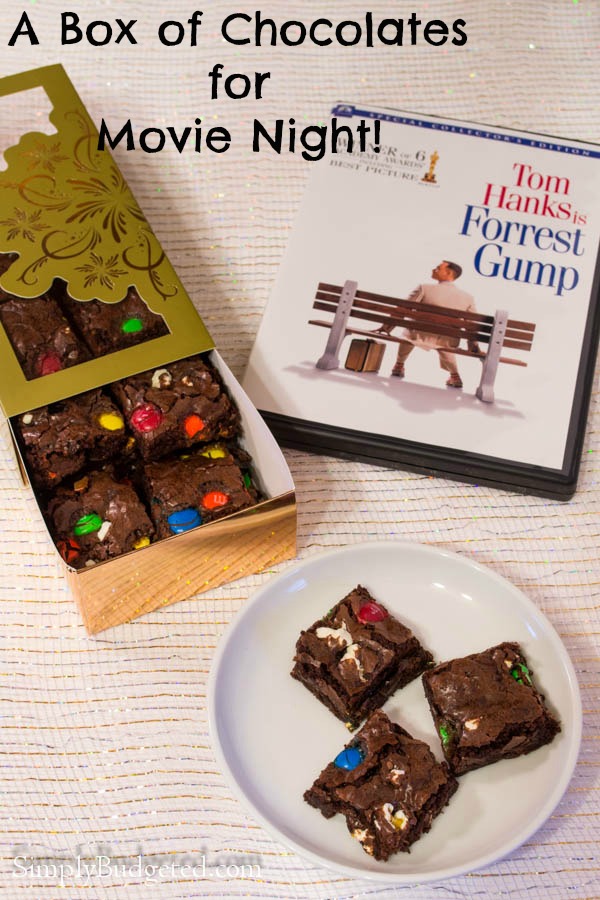 When I think of the Forrest Gump, I instantly think of that line "Life is like a box of chocolates." I have become enamored with those little chocolates that have popcorn or other salty elements mixed in, so I thought that a treat like that might go be appropriate for our in-home movie night. I just don't have the time or patience to temper chocolate (if you do, I'll be over later!), so I decided to think outside of the box a little. Along with my movie night selection, I picked up a 6-count package of Orville Redenbacher's popcorn (the Simply Salted variety), a theater-size box of M&M's®, and a store brand brownie mix.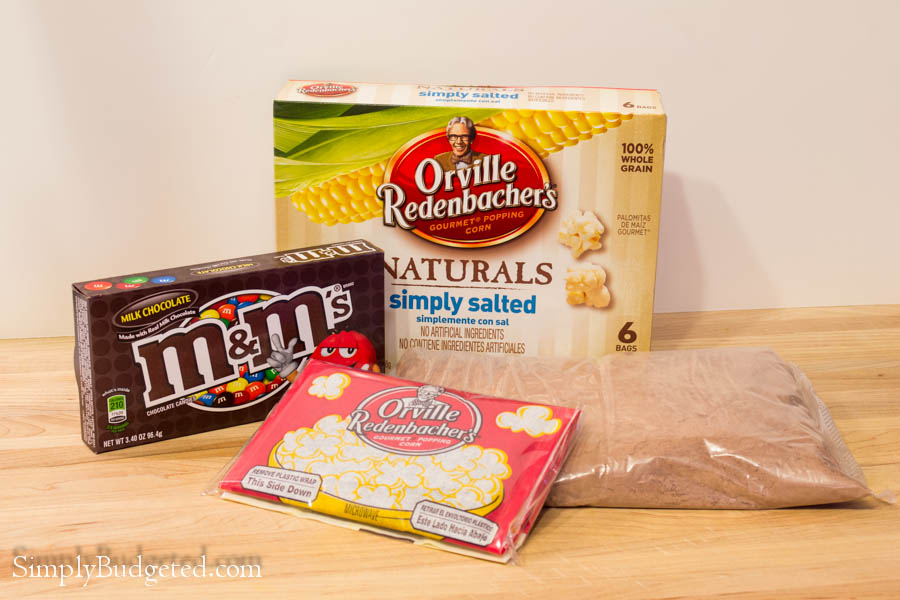 The process is beyond simple. I popped the popcorn in the microwave and, after letting it cool, I crushed it all up with my hands and placed a single layer of the popcorn crumbs onto a cookie sheet.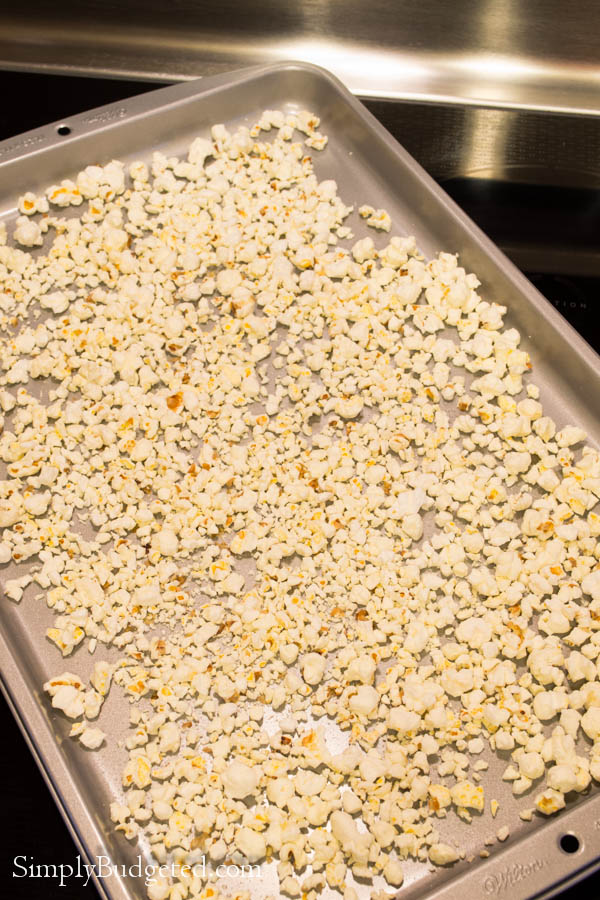 I made the brownie batter according to the directions on the box…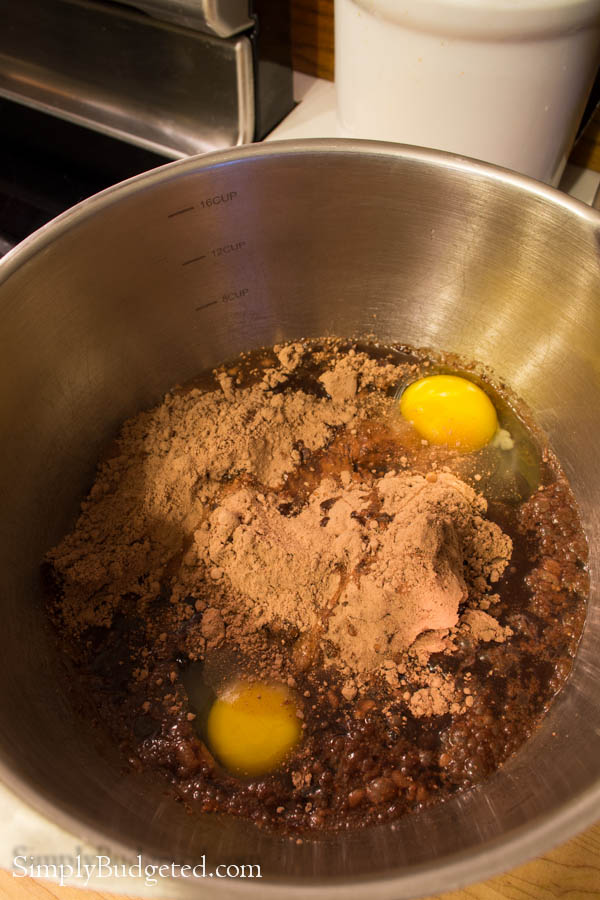 …and poured it evenly over the popcorn.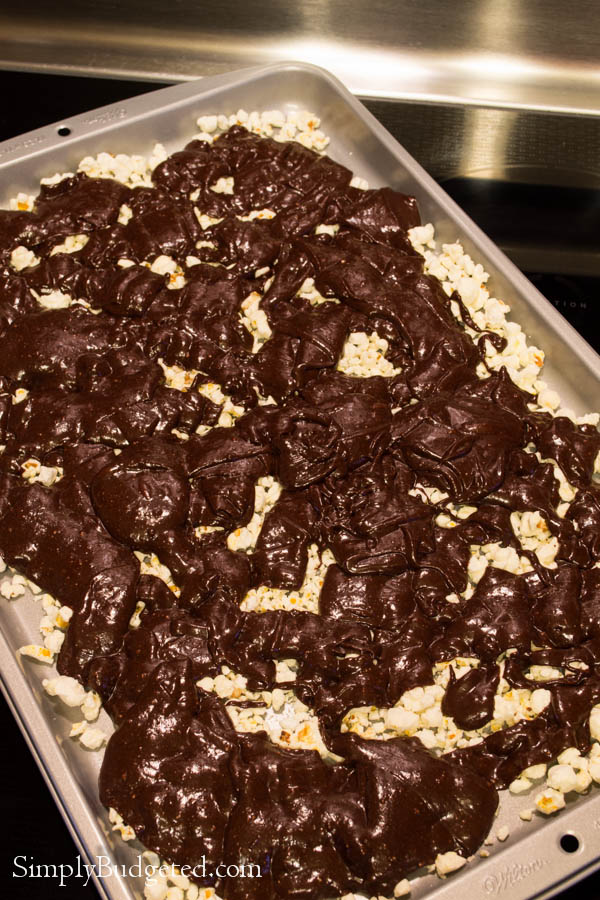 I used an offset spatula to spread out the brownie mix a little better before topping with M&M's® and about a tablespoon of good sea salt.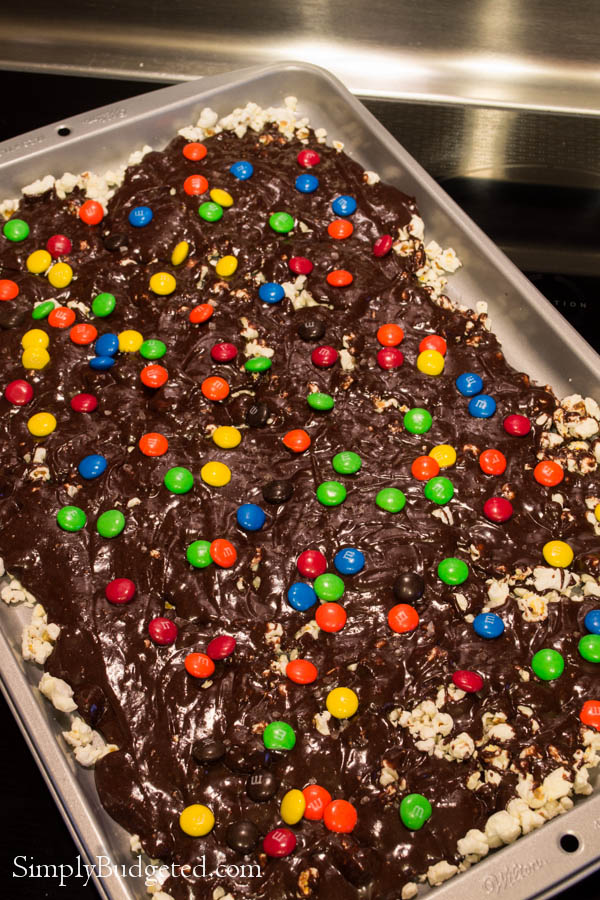 After baking, the brownie mix had expanded to fill most of the cookie sheet.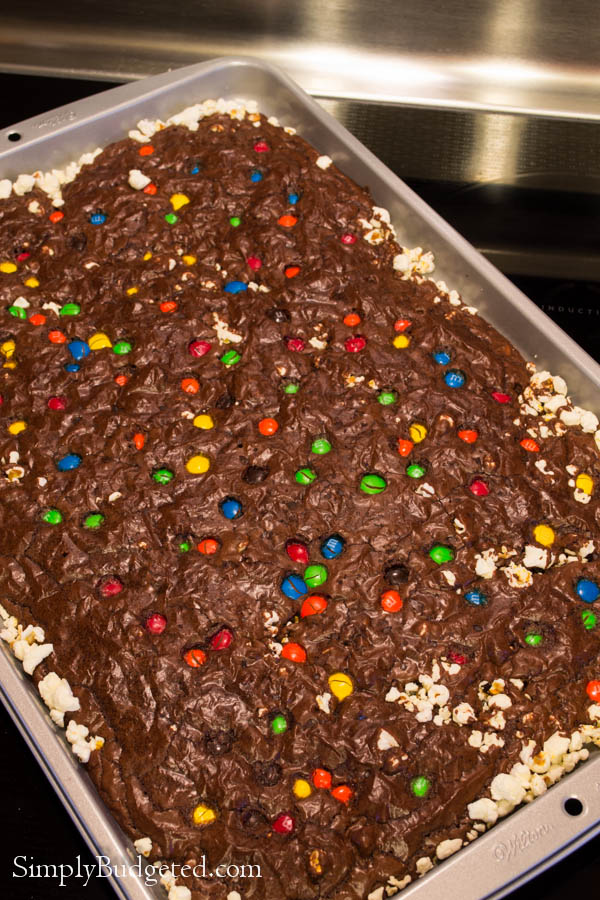 I let it cool completely before slicing into bite-sized pieces. I even took the extra effort to box them up for some extra "brownie" points!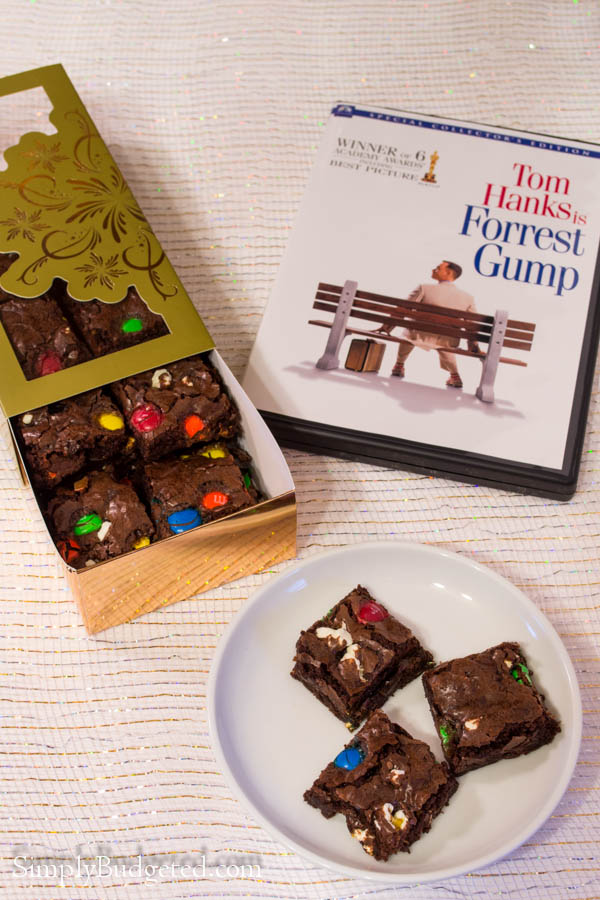 After we put the kids to bed, we settled in on the couch for our movie night to have a little laugh and share a taste of life all wrapped up in a box of chocolates.
I might have to head back out to Walmart for another movie or two. At only $5 for DVD and $7.88 for Blue-Rays, maybe I'll get 3 or 4 and have a marathon. I did see some Harry Potter movies out there. What sort of magical treat could I come up with for that series? I could even get a few movies and make some another box of chocolates for an inexpensive Christmas present!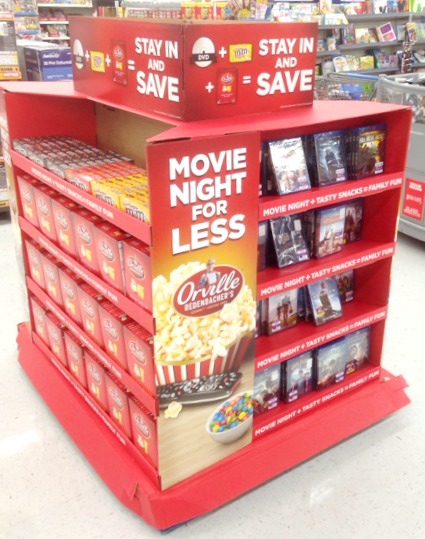 For more ideas from Facebook, follow along with Orville Redenbacher's, M&M's®, and Warner Bros.  Check here to see if your Walmart will have this pallet.  Hurry, the promotion ends November 24.
What is your idea of a great movie night?  Leave us a comment and share your story.