I am a member of the Chick-fil-A Moms Panel. No product or compensation was received for this post. All thoughts and opinions are my own.
My kids love going to Chick-fil-A. Heck, who's kidding here?  I love going to Chick-fil-A, too! Milkshakes, sweet iced tea, chicken sandwiches, milkshakes!!
Brian's favorites are the nuggets. I can't tell you how many nuggets he has stolen from the kids over the years! Since he's probably taken a few too many, he's had to start switching over to the grilled nuggets.  Every now and then, I'll take the kids and pick up a package of grilled nuggets for Brian so that he can have them for lunch the next day.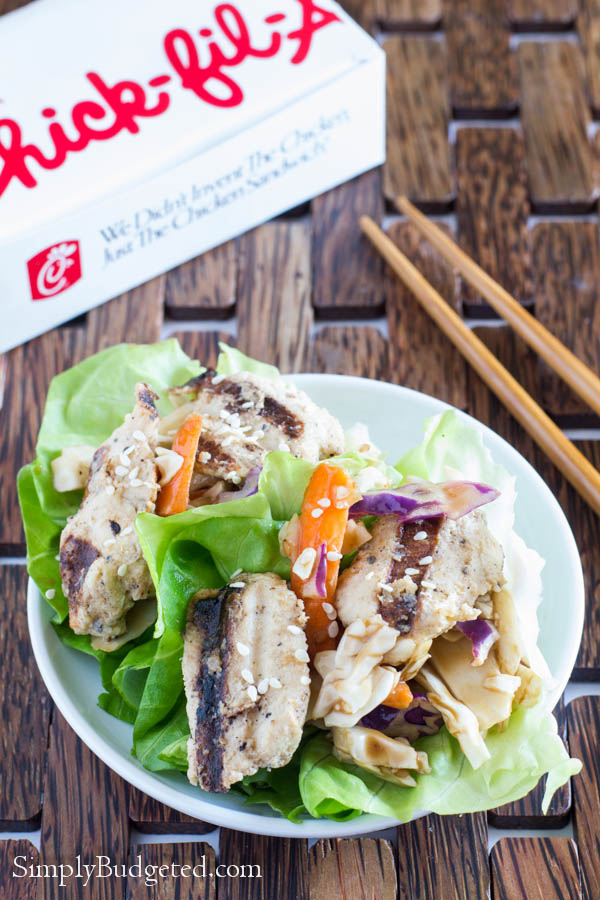 In true Brian style, though, he has to transform them into something completely different. He dressed 1/2 cup of shredded cole slaw with 1 tbsp. Asian toasted sesame dressing. He filled 2 bibb lettuce leaves with the cole slaw mixture, and topped it with 4 grilled chicken nuggets from Chick-fil-A and a sprinkle of sesame seeds.
How do you dress up your nuggets?  Leave us a comment and share your ideas!