It has been awhile since we have done a Christmas gift guide here at Simply Budgeted. We are excited to highlight some fun products that were sent to us in exchange for being featured here in our gift guide. We are sure that thes are gifts that your family is sure to LOVE!
Each month you get a fun box like this …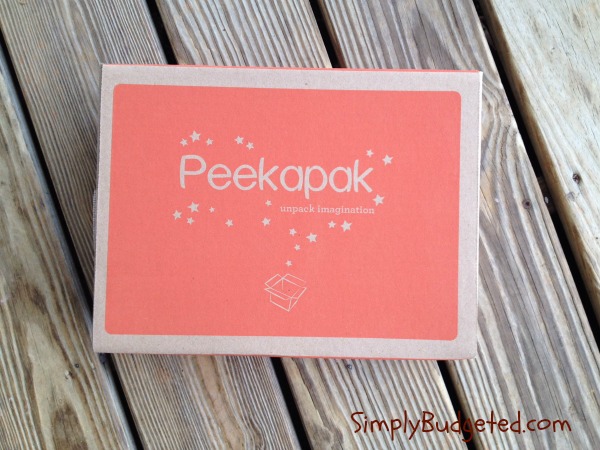 The box contains an original storybook, creative activities aligned to the story, and learning elements designed by educators! See …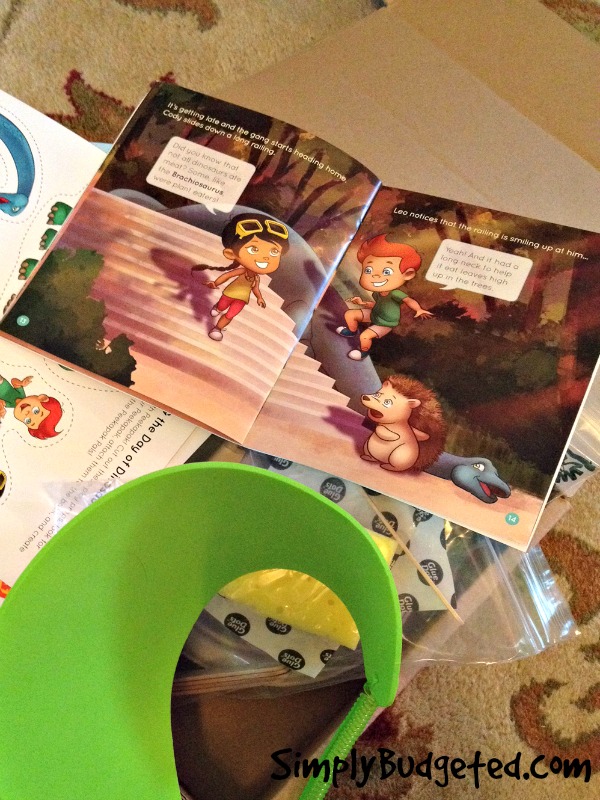 The kids really loved the boxes we received.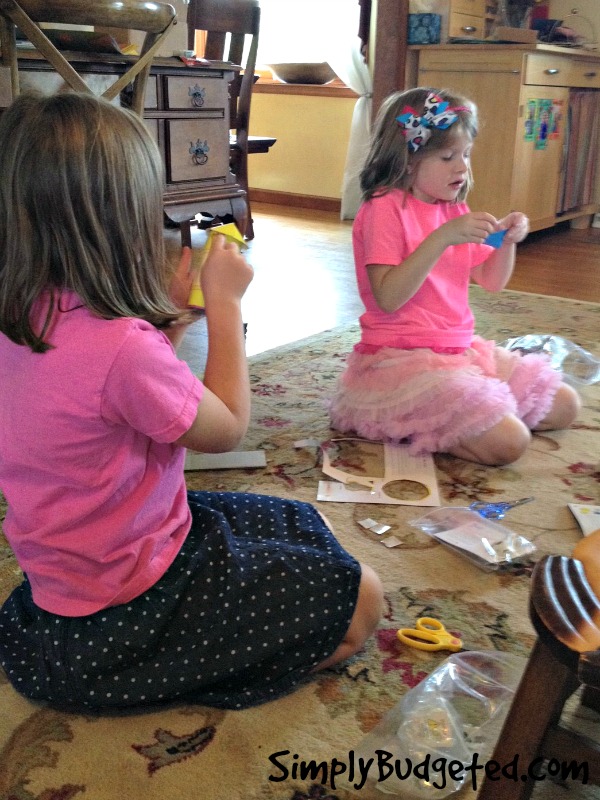 Ready to order? Use the promo code SPECIAL10! This coupon code gives you $10 off your Peekapak!!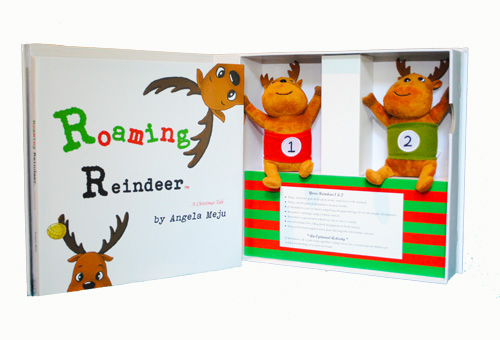 Details …
When two of Santa's reindeer notice that Santa and the elves are overwhelmed with work, they decide to take matters into their own hands. Roaming Reindeer is a Christmas keepsake and memorable story. This activity encourages good behavior, reinforces the concept of teamwork, and allows the entire family to get involved!
Our Thoughts …
We love that this a fun holiday tradition for the whole family. Encouraging good behavior is always an added bonus around here. Have you seen this new holiday set out yet?
You can follow Roaming Reindeer on Facebook and Twitter for even more updates, giveaways and fun!
The Principle Gang
Don't Judge a Lizard by His Scales: Book One in The Principle Gang series and Wizard Lizard Rides the Subway: Book Two in The Principle Gang series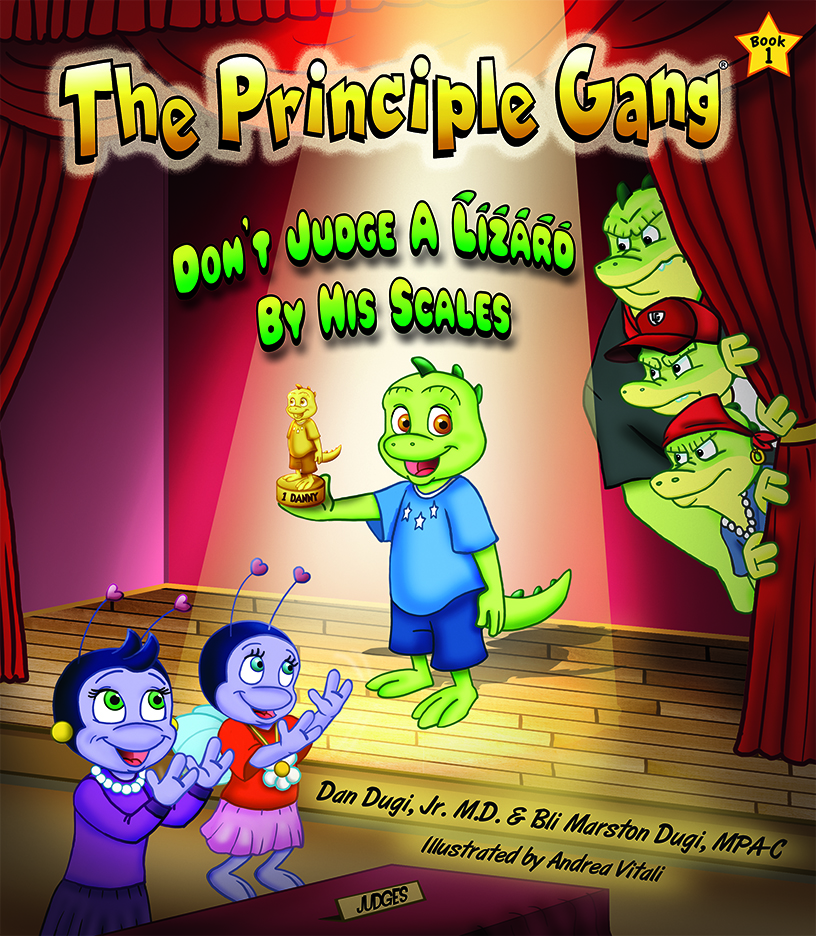 Book 1:
Everyone knows that lizards eat flies, but Bli the Fly and Danny the Wizard Lizard are willing to put their differences aside to become the best of friends.

Danny the Wizard Lizard goes on a fly-free diet as he sets out to prove that he is not like all the other lizards. During their quest for friendship, Danny the Wizard Lizard and Bli the Fly encounter the Lousy Lizard Gang, a no-good group of bullies. Danny the Wizard Lizard gives the first glimpse into why he is a Wizard Lizard by exhibiting special powers to stop the bullying that goes on at the movie theater. Witnessing his heroic act, Bli the Fly's mother, Mrs. Fly, realizes that she misjudged this lizard, and Bli the Fly gets her first lesson in giving second chances.

Don't Judge a Lizard by His Scales, Book One in The Principle Gang series by Dr. Dan and Bli Dugi, delivers lessons in anti-bullying, prejudice, and the value of friendships. The Principle Gang series introduces the foundational principles that guide families, relationships, and communities.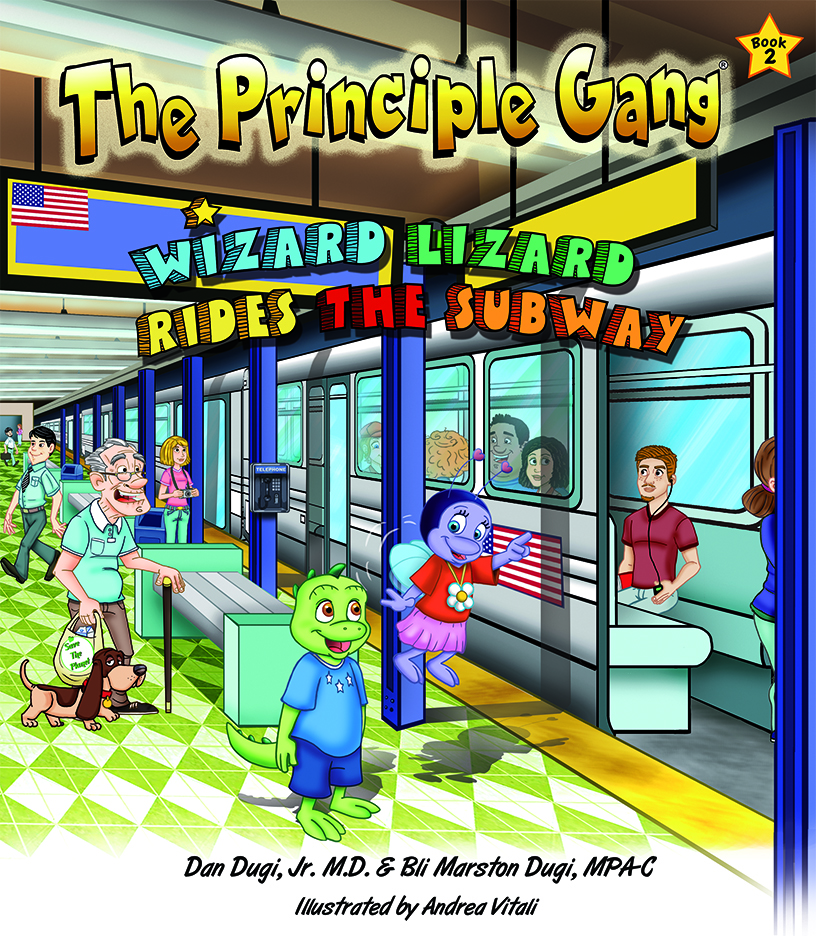 Book 2:
The adventures of Bli the Fly and Danny the Wizard Lizard continue as the best friends take a trip to New York City for an anti-bullying conference.

Wizard Lizard Rides the Subway, Book Two in The Principle Gang Series, finds Danny the Wizard Lizard and Bli the Fly receiving positive attention for their mission to rid the world of bullying. In recognition of their great work, Mrs. Gecko, their school counselor, registers The Principle Gang for an anti-bullying conference in New York City.

Enlisting the driving talents of Mrs. Fly, Danny the Wizard Lizard and Bli the Fly make the long drive to the Big Apple for the conference. Before the conference, Danny the Wizard Lizard shows his friends around the city, where they experience speeding taxis, street food, and the subway. At the conference, The Principle Gang shares their three rules to prevent bullying: don't be mean; tell your teacher; and, be a friend. Mrs. Fly, Bli the Fly, and Danny the Wizard Lizard leave the Big Apple having signed up 132 new members of the Principle Gang—a resounding success for their anti-bullying mission!
Our Thoughts …
With all of the emphasis of anti-bullying at school, these books are great to bring that conversation home. We love to find ways to bring what the kids learn at school home so that we can talk about with them and how it fits in our family values. If you have younger kids, lead a group of kids, or are in a classroom, these books would be a great resource for you!

Details …
Hoot Owl Hoot! – An Award Winning Color-Coded Cooperative Matching Game! Hurry Owls! It's time to go home! In this game, winner of multiple awards including Oppenheim Toy Portfolio Platinum Award and Dr. Toy Best Green Product Award, players help the owls fly back to their nest before the sun comes up. Play a color card and fly to that space. Draw a sun card and you're one step closer to daylight. Help all the owls get home before the sun rises and everyone wins! Two levels of play allow this game to grow with your child. Game includes 1 game board, 6 owl tokens, 1 sun token, 14 sun cards, 36 color cards and instructions for two versions of game play.
Our Thoughts …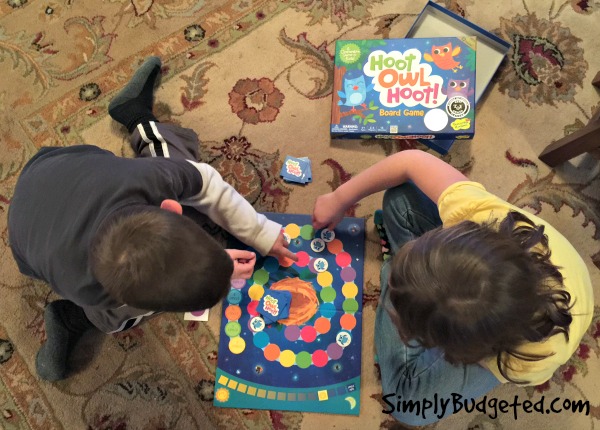 I love that this a cooperative game. The kids work together. There isn't a winner or a loser. We are at the stage where Matthew and Sophie get very upset if they lose a game. It is nice to have a game that don't have that drama associated with it!
And not leave out the adults …
Libre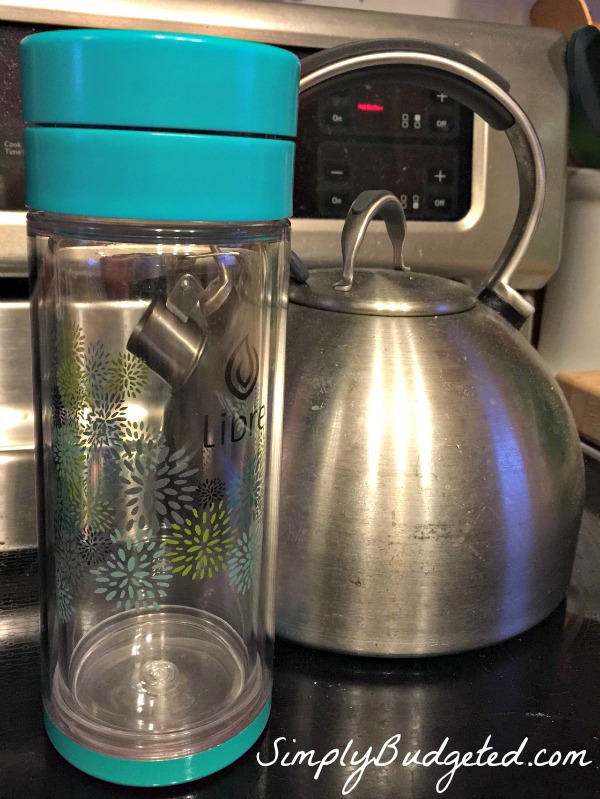 Details …
The Starburst turquoise has an inspirational, pretty, blue and green palette – we are all stars when we enjoy tea moments and especially when we really settle into a tea moment to contemplate our connections to our cosmos – it only takes a concentrated minute.
Best of all it keeps the drink HOT or COLD – perfect for all 4 seasons. The Libre tea glass – an opportunity for tea moments all year round.
Our Thoughts …
With our new love for essential oils and their need for glass containers, we love glass drinking vessels. This is a new favorite in our house! If you have a loved one that likes making their own tea then this would be a great stocking stuffer idea for them!
We hope you are inspired by our Christmas gift guide this year. What is your favorite featured item? Leave us a comment and let us know!