As I have mentioned several times, Kingston only does something special on Sophie's Birthday. He has put up a pretty Birthday curtain. He has decorated the tree (my favorite!). and this year he got caught finishing his decorating.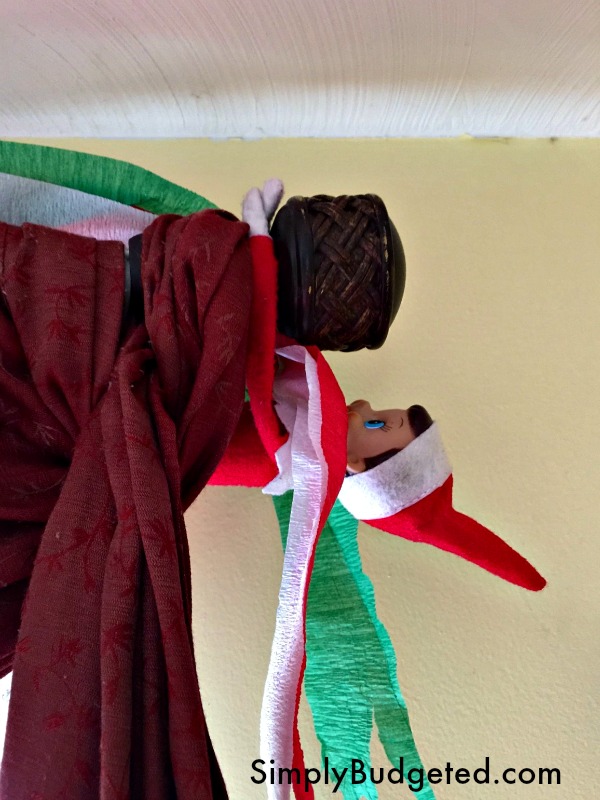 oh and he put out breakfast for the kids! Happy Birthday sweet Sophie! We hope you have a wonderful 7th Birthday!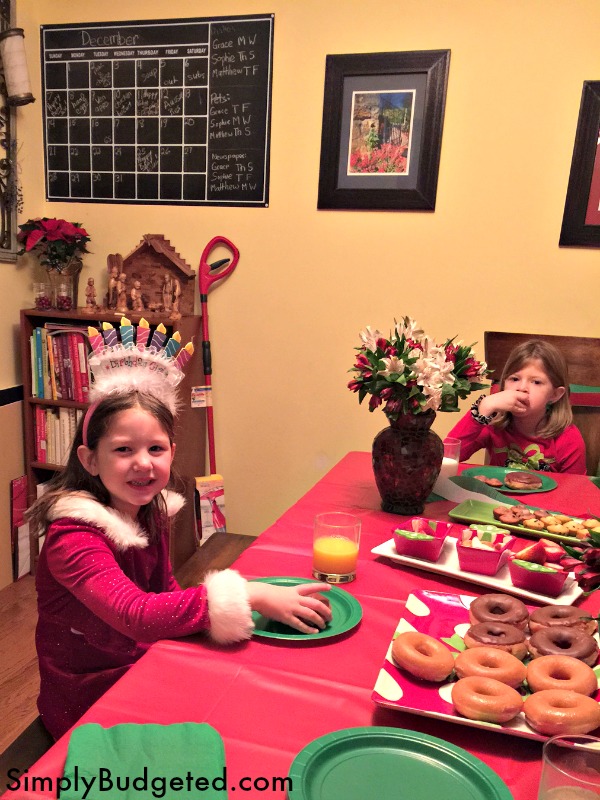 Here is our Sophie before school with the decorated tree …
And here is her birthday cake …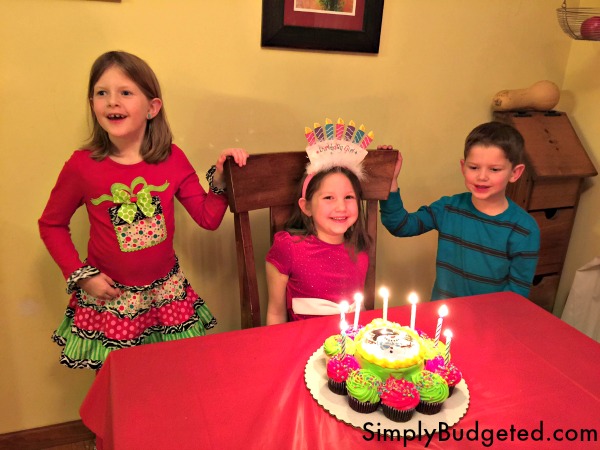 How is your elf doing? Hope you are ready to play along as we try to make it through the month! How does the The Elf on the Shelf  work at your house? Check on where Kingston was this year with the Kingston 2014 tag here!