We are doing good moving our dear elf friend, Kingston. Of course, I have now jinxed ourselves and we will forget this whole week or something. I didn't post yesterday so here it is dated back. (I was up making a million … ok maybe a hundred sugar cookies for Sophie's birthday party!)
Since Brian spent all morning in the kitchen and I was spending so long in the kitchen yesterday evening, it seemed appropriate for the elf to hang there too. It is a good thing Brian only uses this oven mit on the smoker. If he used otherwise, we would have been in trouble. Hopefully you see the gumbo, stew, and taco posts coming soon! Check Intagram (simplybudgeted and thiscookindad) or Facebook for sneak peaks!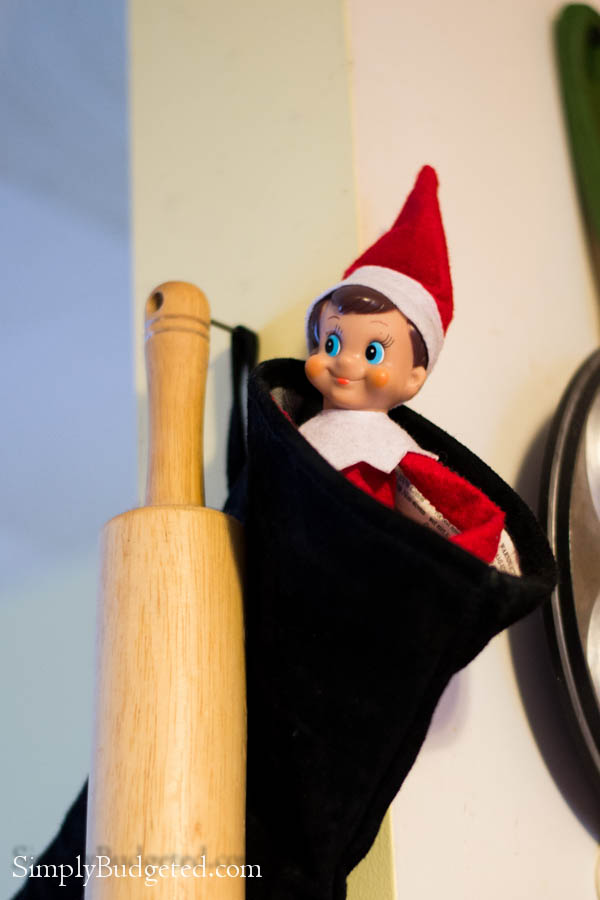 How is your elf doing? Hope you are ready to play along as we try to make it through the month! How does the The Elf on the Shelf  work at your house? Check on where Kingston was this year with the Kingston 2014 tag here!