Today is the Girl Scout cookie exchange. Yesterday I made over 8 dozen cookies. Grace and Sophie needed 4 dozen cookies EACH to take with them. I took the day of work to accomplish this task. I think Kingston was looking to steal a cookie that was leftover because of course I couldn't take them all with us.
What is your favorite holiday cookie? We hope to make more cookies next week. I really love holiday baking … I love sharing all of the baked goods with family and friends.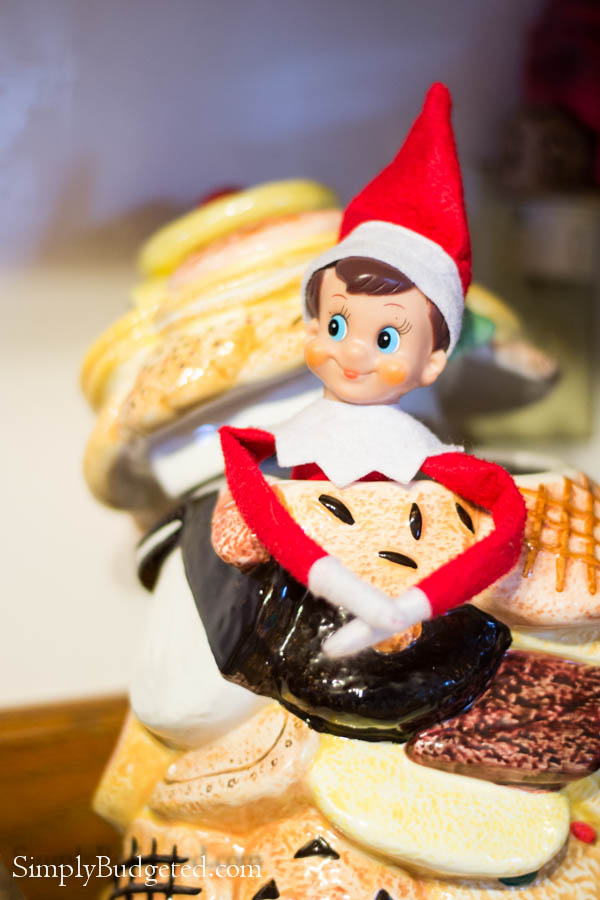 How is your elf doing? Hope you are ready to play along as we try to make it through the month! How does the The Elf on the Shelf  work at your house? Check on where Kingston was this year with the Kingston 2014 tag here!