We had more baking at our house the past few days. Kingston apparently felt like he was missing out on the kitchen action and relocated to the kitchen. This is after Brian jumped out of bed to move him. You know how you are all tucked in the covers and THEN remember to move the elf? Yeah, that. I wonder why we try to hid him because the kids still find him 10 seconds. It would seriously take me hours to find him.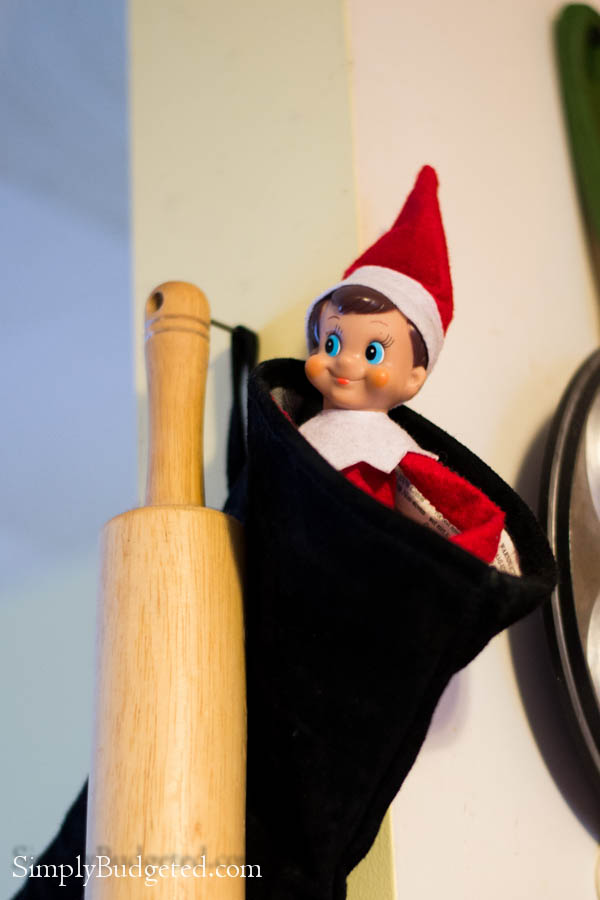 Did you see what Brian and the kids were creating? They are cookie puzzles from Southern Living magazine. They kids are giving them to their teachers and a few other people. And yes, Brian was crazy for taking this on the night I went to paint!
How is your elf doing? Hope you are ready to play along as we try to make it through the month! How does the The Elf on the Shelf  work at your house? Check on where Kingston was this year with the Kingston 2014 tag here!