Sometimes an elf just needs a coffee break. I think Kingston was hitting up the Keurig during the night. Actually, he wasn't. He forgot to move … again. Nothing like running to move the elf as you hear the kids getting of bed upstairs. oops!
So its more like we need the coffee … if only I drank coffee. Yes, we have a Keurig and we don't drink much coffee. I use it often to make tea. Brian will have a coffee some days but not every day. We have talked about getting rid of it during the new year. hmmm. Maybe. I wonder how annoyed Kingston would be to not have coffee next year?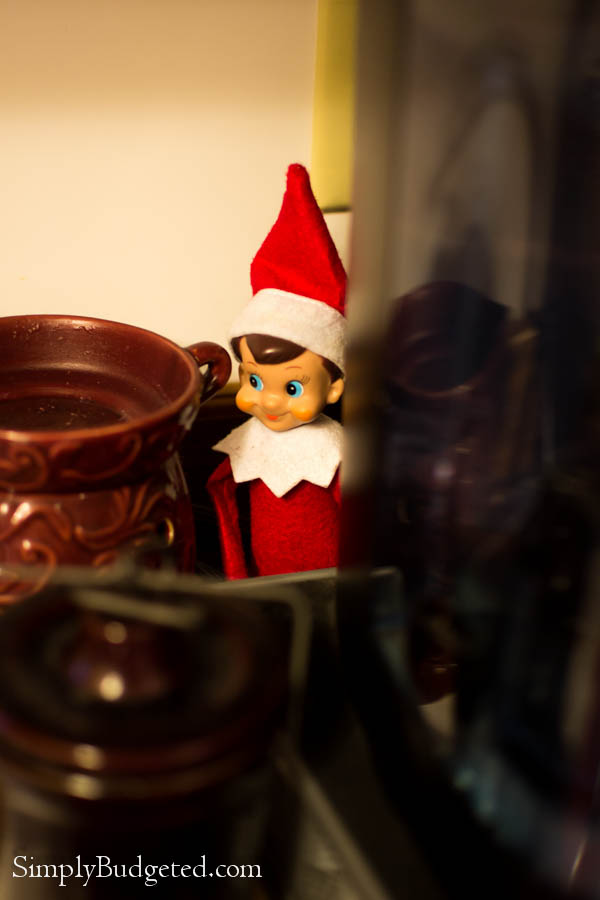 How is your elf doing? Hope you are ready to play along as we try to make it through the month! How does the The Elf on the Shelf  work at your house? Check on where Kingston was this year with the Kingston 2014 tag here!