Brian wanted to give up and just be silly with the elf riding with a wise man. I think he is a choke hold. aye.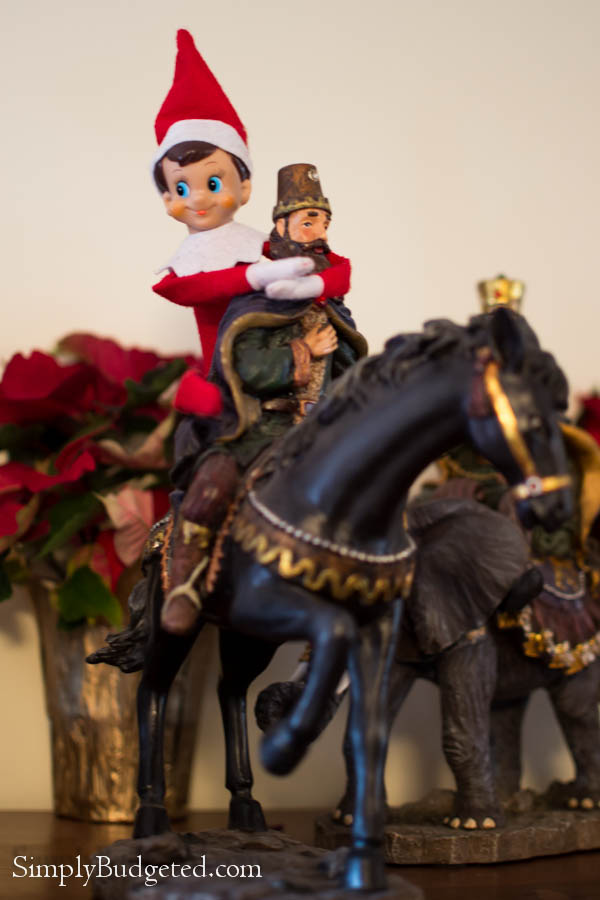 I thought he should give a gift with the three wise men. Sure it is a repeat gift of one of the wise men. Have you smelled pure frankincense essential oil? It is AMAZING! I now finally know why it was a gift to the Newborn King.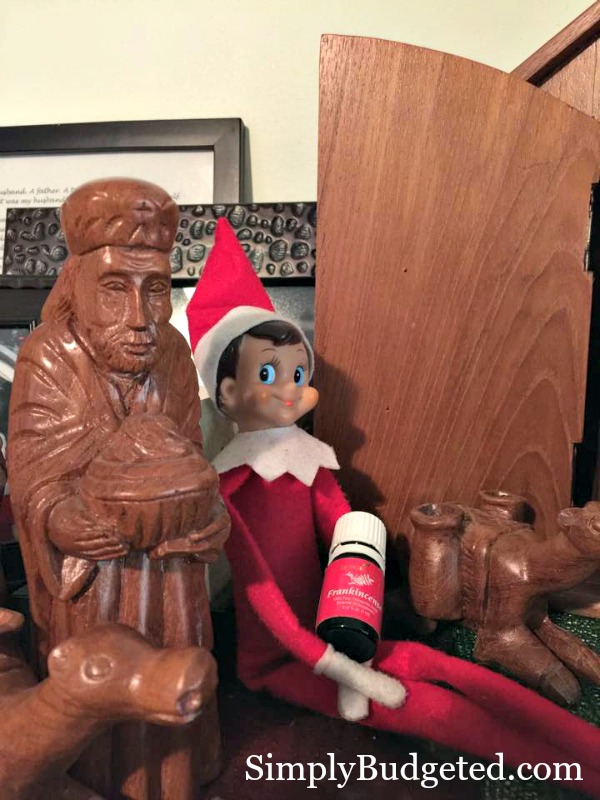 How is your elf doing? Hope you are ready to play along as we try to make it through the month! How does the The Elf on the Shelf  work at your house? Check on where Kingston was this year with the Kingston 2014 tag here!