If only it was summer our dear Elf on the Shelf might take up sleeping Brian's hammock in the backyard. It is cold here lately so no one is enjoying that hammock right now. I added my red scarf and gloves to the screen with big snowflakes in the dining room. Apparently Kingston decided my scarf was a good hammock. While I love how pretty my scarf is there. I have missed wearing it for sure! I might have to re-think that decorating plan for next year!
Rest up Kingston … your time here is almost done for the year … we have almost made it folks!!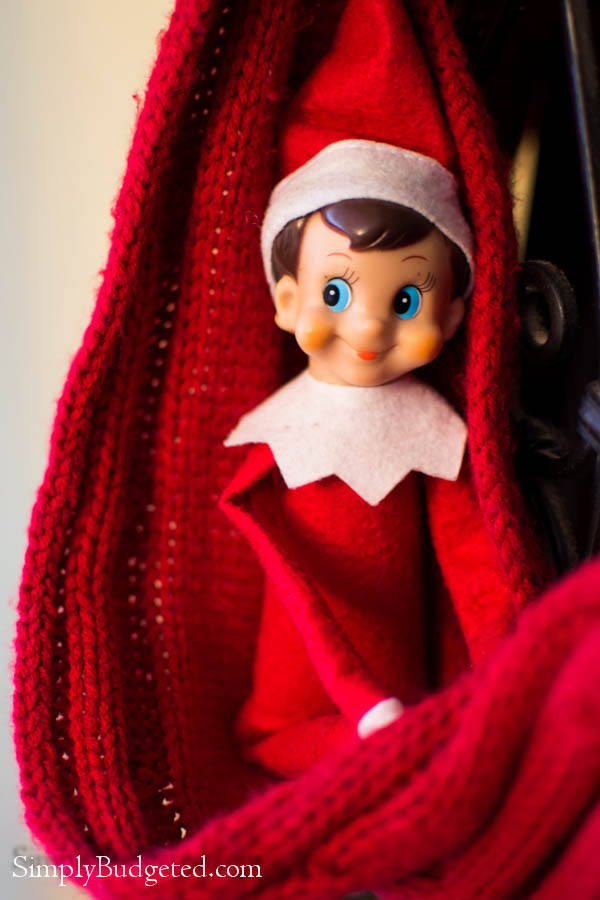 How is your elf doing? Hope you are ready to play along as we try to make it through the month! How does the The Elf on the Shelf  work at your house? Check on where Kingston was this year with the Kingston 2014 tag here!