This shop has been compensated by Collective Bias, Inc. and its advertiser. All opinions are mine alone.#BigGameTreats #CollectiveBias
It's playoff season! That means that the games, and the gametime parties, get more serious than ever! After all of the heaviness of the salty snacks, wings, and chili that typically accompany these parties, it's nice to have a little something sweet to finish things off. Beth typically reaches for something chocolaty like a SNICKERS® bar, while I tend to reach for something fruity tasting like Skittles® or Starburst®. We thought it'd be fun to have a party and test which Big Game Treat would hit the spot better.
I headed to Walmart to get my supplies, making sure not to forget a trip to the candy aisle.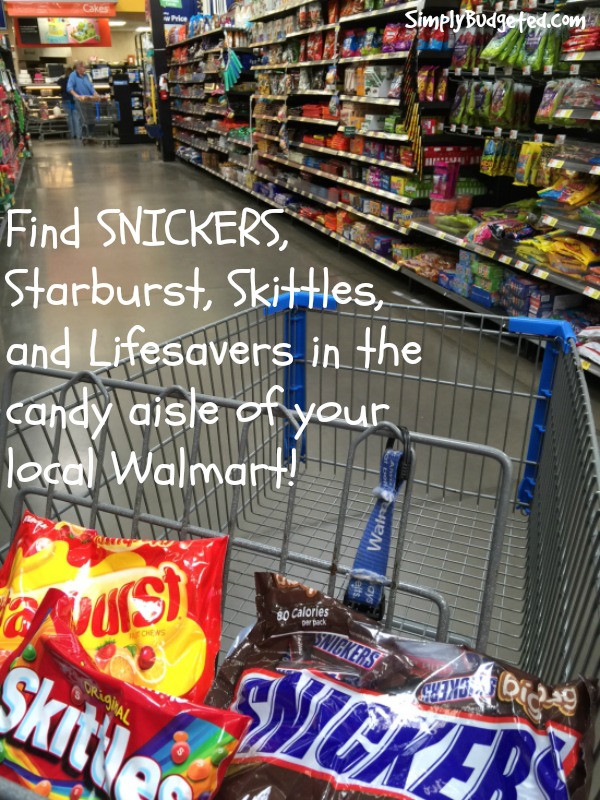 We decided that we needed to make the vote fair, so we made blondies (recipe below). One batch featured SNICKERS candy…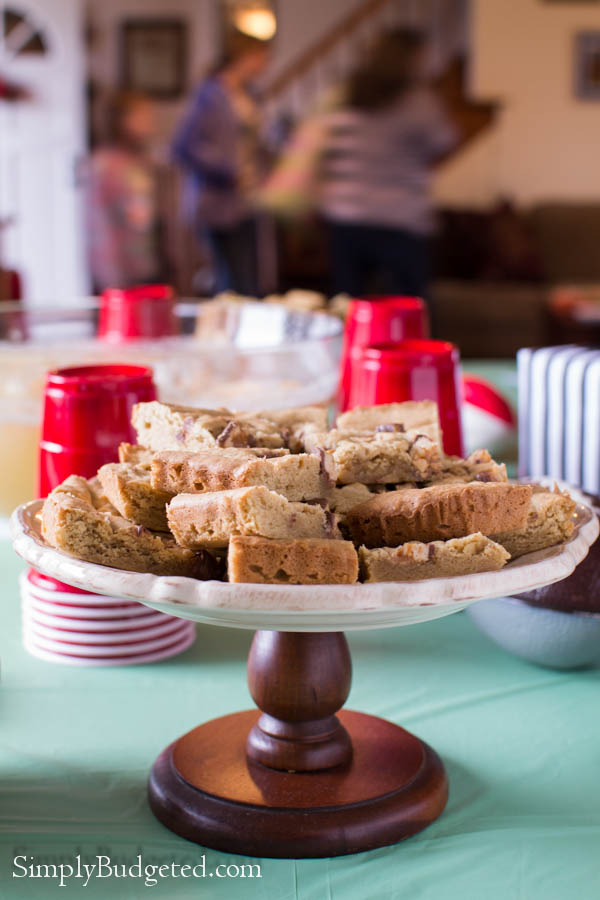 …while the other featured Skittles candy.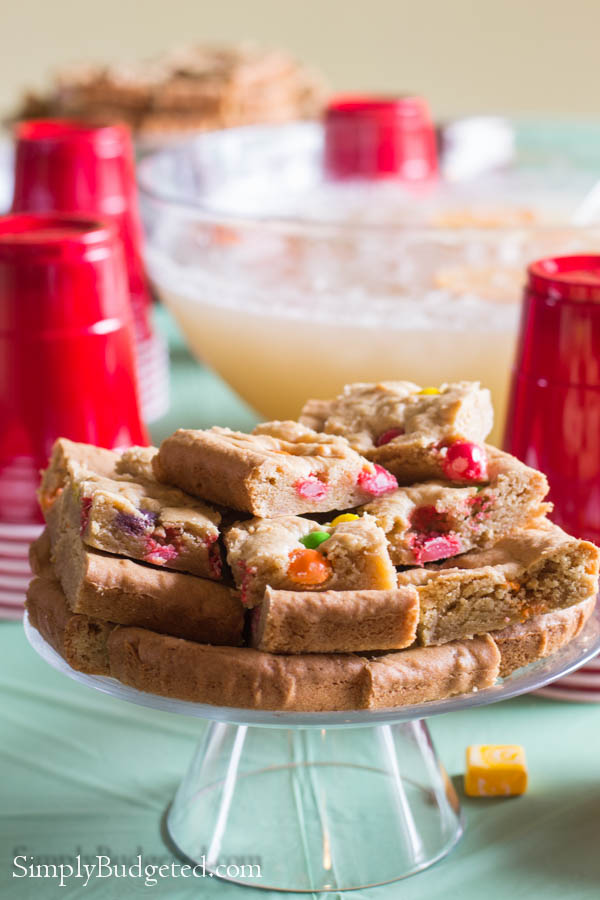 We divided the table into two halves, Team Chocolate and Team Rainbow. To drink, we took 15 orange- and 15 lemon-flavored Starburst candies and poured 2-2 liter bottles of ginger ale over them. As the candies dissolved into the ginger ale, it created a tasty citrus punch. We added ice to keep it cool and lemon and orange slices to garnish and bring out the citrus flavors.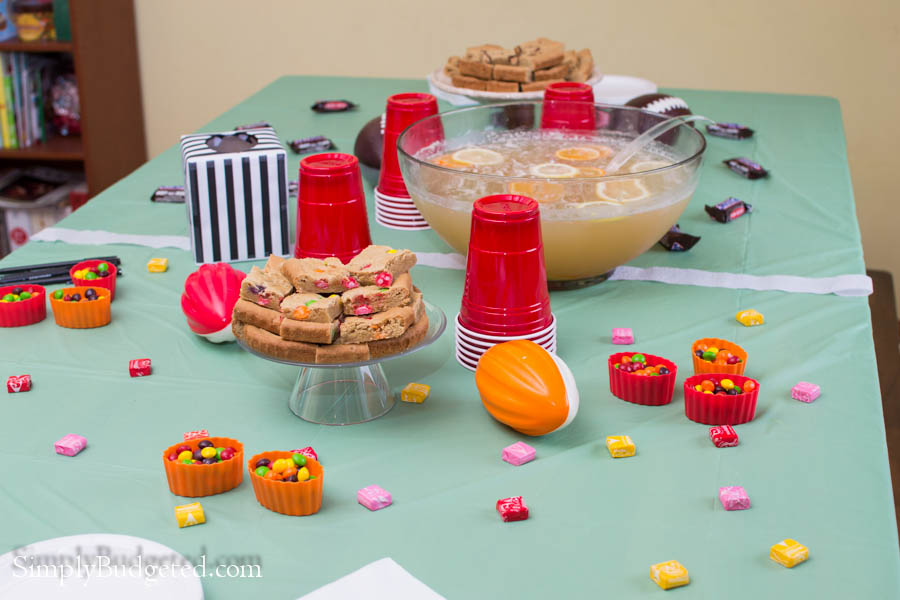 Our guests showed up and had a few bites to eat before trying out the Big Game Treats.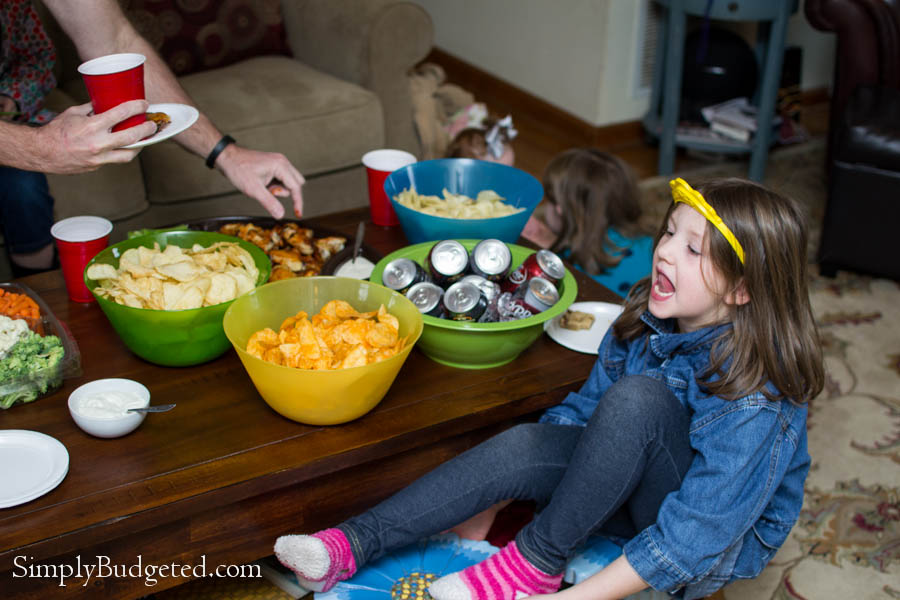 Everyone assumed that chocolate would win the day, but they took the task seriously, making sure to give each treat a fair shot.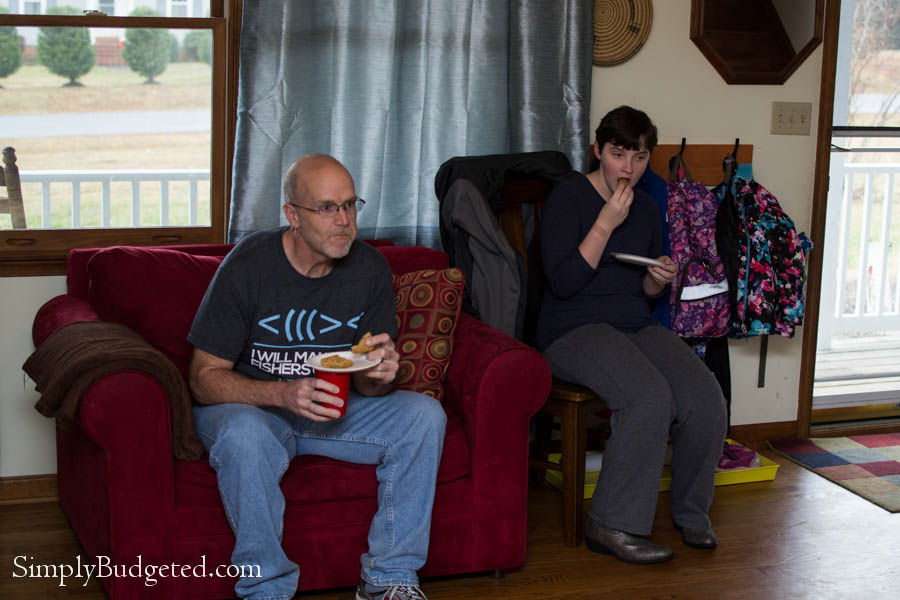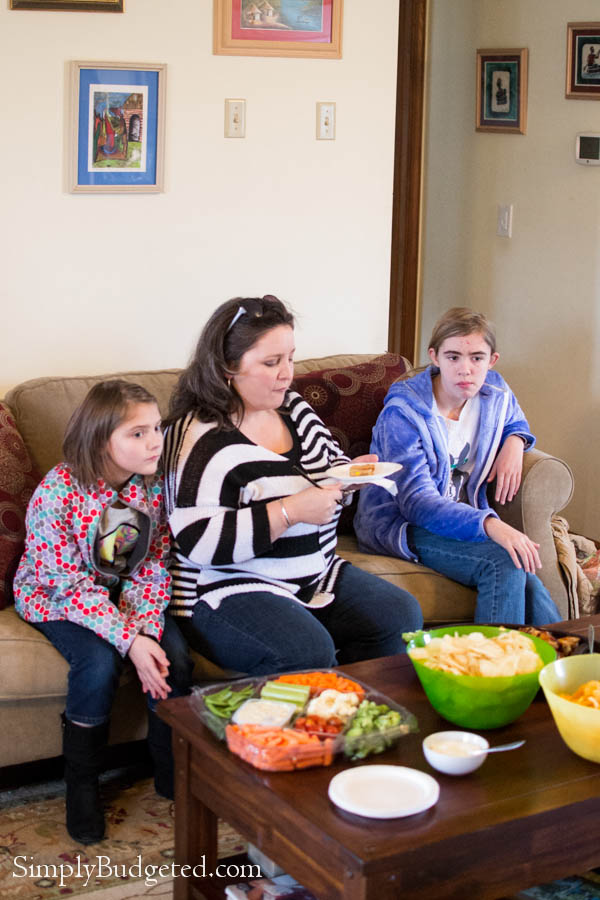 As I counted up the votes, I was surprised at how even the voting was and even more surprised when Team Rainbow won! Conclusive? No. But definitely enough evidence to warrant another trial! Are you interested in making our not so scientific experiment a little more scientific? Head out to Walmart to pick up the ingredients for the blondie recipe below and host your own Big Game Taste Off. Use the printables below to get your votes and let us know which team won your Taste Off votes.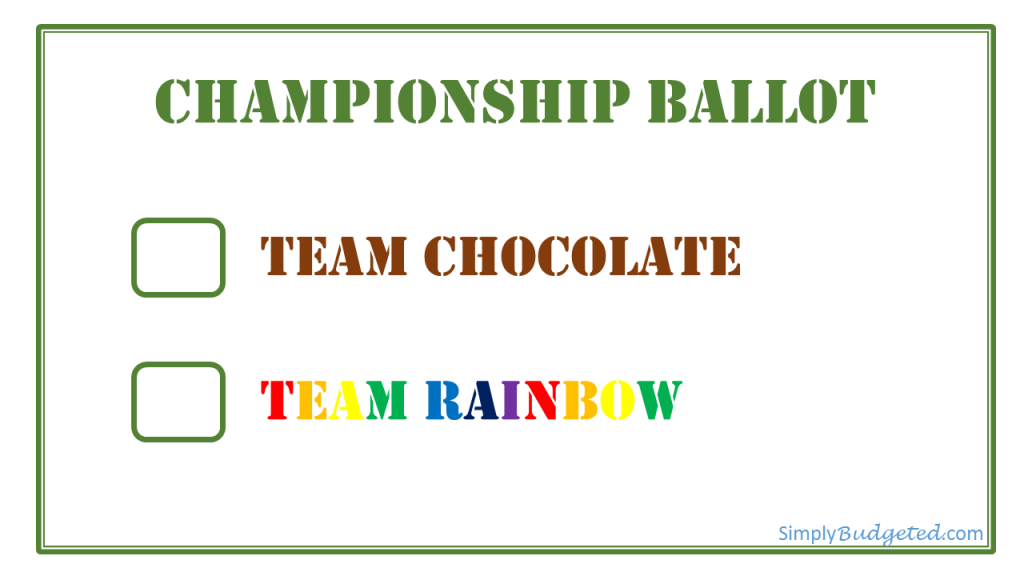 Voting Ballot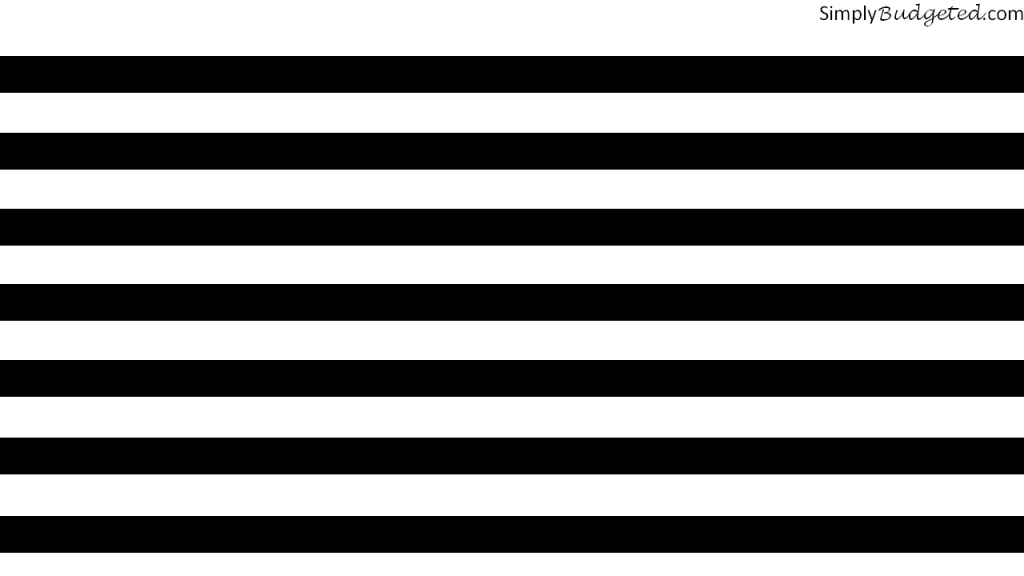 Basic Blondie Recipe
Your add-ins can drastically change your blondie. Want something fruity? Add your Skittles. Want chocolate? SNICKERS will be your friend!
Ingredients
1 1/2 cups packed brown sugar
1/2 cup (1 stick) butter, softened
2 eggs
1 tsp vanilla extract
1 1/2 cups all-purpose flour
1/2 tsp baking powder
1/2 tsp salt
1-2 cups SNICKERS, Skittles, or other add-in
Directions
Preheat oven to 350.
In stand mixer (or mixing bowl with electric mixer), cream sugar and butter together until fully incorporated, about 5 minutes. Add eggs and vanilla and mix another 5 minutes, until fluffy.
Combine flour, baking powder, and salt. Add to brown sugar mixture and mix until just combined. Fold in desired add-in.
Pour the mixture into a greased 9 in x 13 in pan. Spread into one even layer. Bake at 350 for 18-20 minutes or until a toothpick inserted into the center comes out clean. Cool completely on a wire rack before cutting into 18 servings.
What is your favorite team? Were you surprised by our results? Did you get  your own results? Surprised by those? Leave us a comment and tell us about your party!