This shop has been compensated by Collective Bias, Inc. and its advertiser. All opinions are mine alone. #PassThePepper #CollectiveBias
If you watch college football, you know that it was an exciting season this year and that it all culminates in the college championship on Monday, January 12. Since we can't make it down for the big game, we are homegating and using Dr Pepper to help make a one of a kind barbecue sauce for some exceptional wings!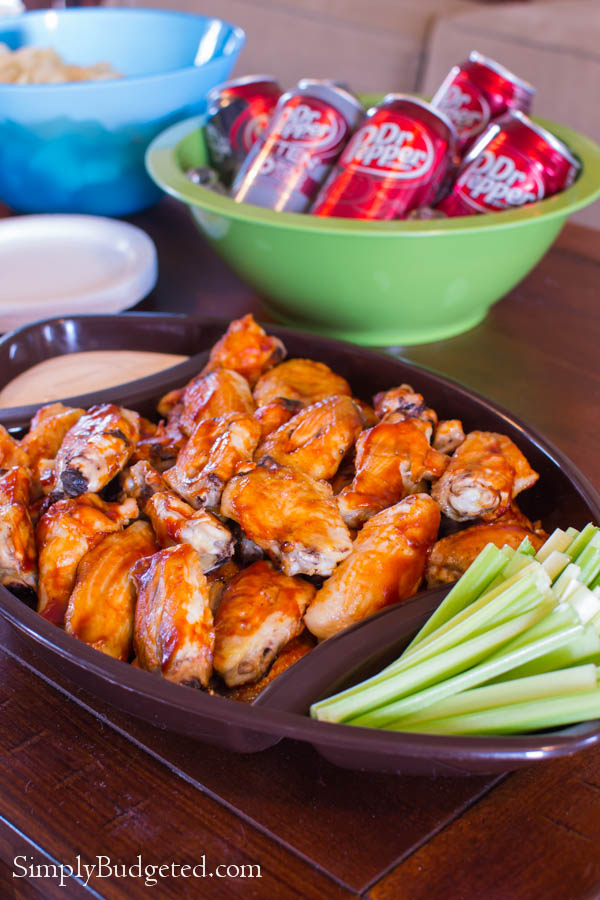 We started off by making up a shopping list, making sure we wrote down everything that we needed to have a great party, including some of the ingredients for the barbecue sauce recipe below. We've included that shopping list here just to get you started.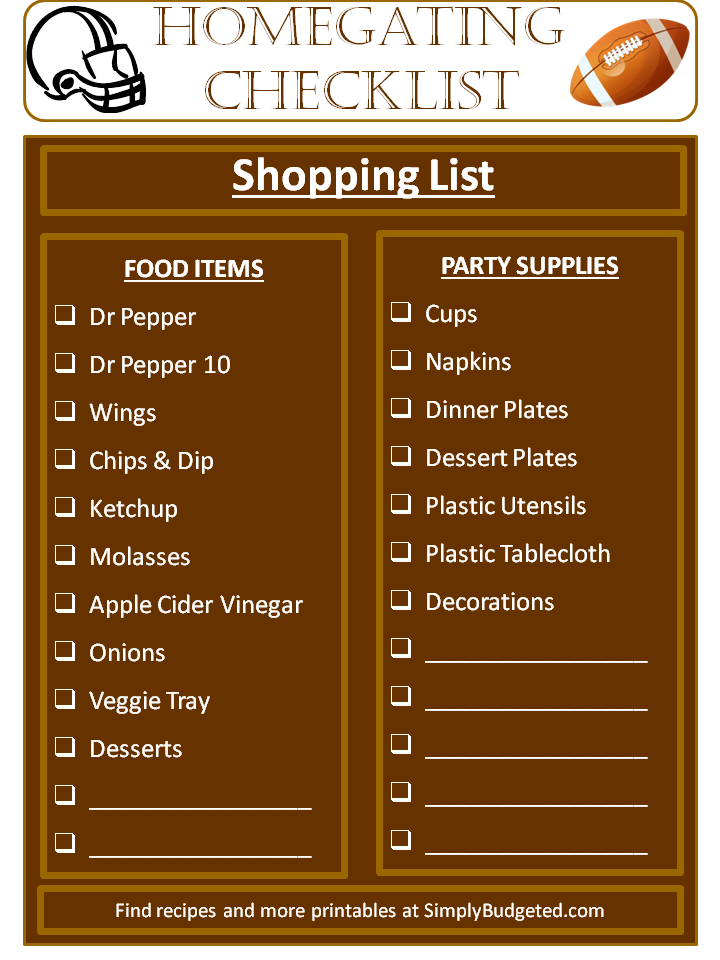 Once we had our list, we headed off to our local Kroger to purchase everything from produce to party supplies. And, of course, we couldn't forget the Dr Pepper. There we so many options in the soda aisle, but we chose cans because they are easy for people to grab and we got original Dr Pepper and Dr Pepper 10 for those who are watching their calorie intake. Make sure you look for the limited edition College Championship cans and grab this digital coupon to save yourself a couple of bucks!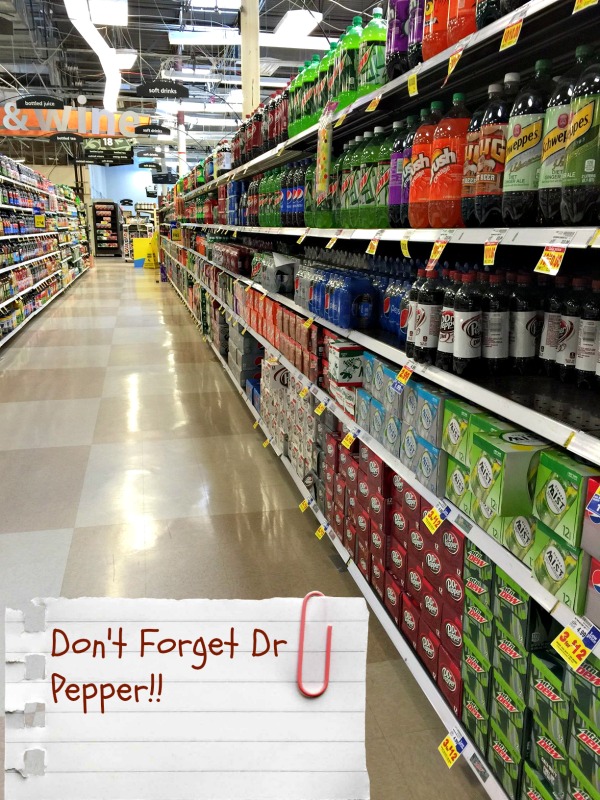 There's just something about getting home with your shopping bags and knowing that you have everything you need. You might still have some work to do to get ready for the party, but having done the planning beforehand and having that list checked off gives you a little piece of mind that everything is coming together. Now it's time to get to work making that barbecue sauce.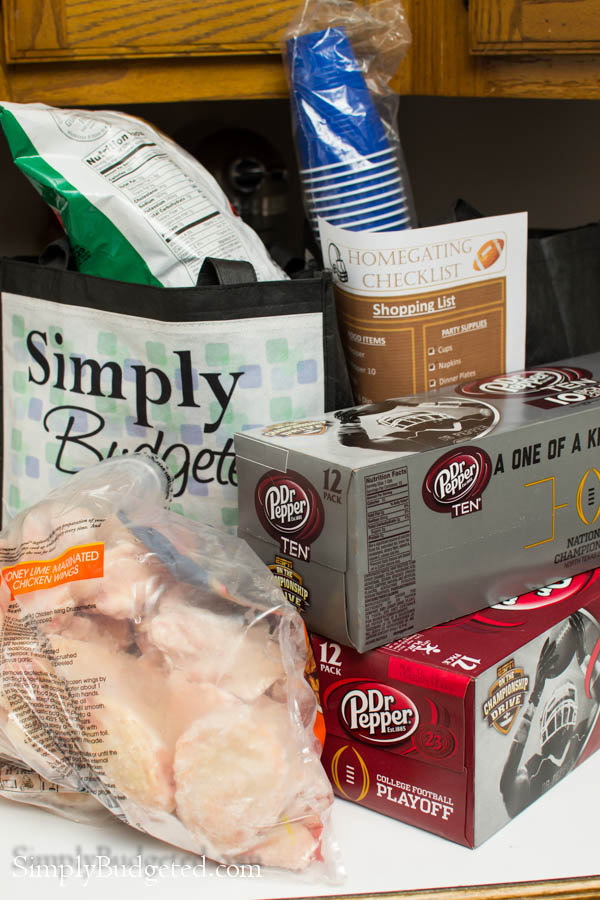 Making your own barbecue sauce couldn't be easier. You just take your ketchup base, add some vinegar and some sweetener, and let it cook down. For a little extra flavor, we cook down some onions and add some spices. Then we add that one of a kind flavor that you only get with Dr Pepper to make a very special barbecue sauce for our guests. Since we are only adding 8 oz of Dr Pepper to our sauce and we know that we don't have  to go out anymore, I make extra special use of the other 4 oz in that can, adding a little touch of bourbon for myself. That's my one of a kind flavor!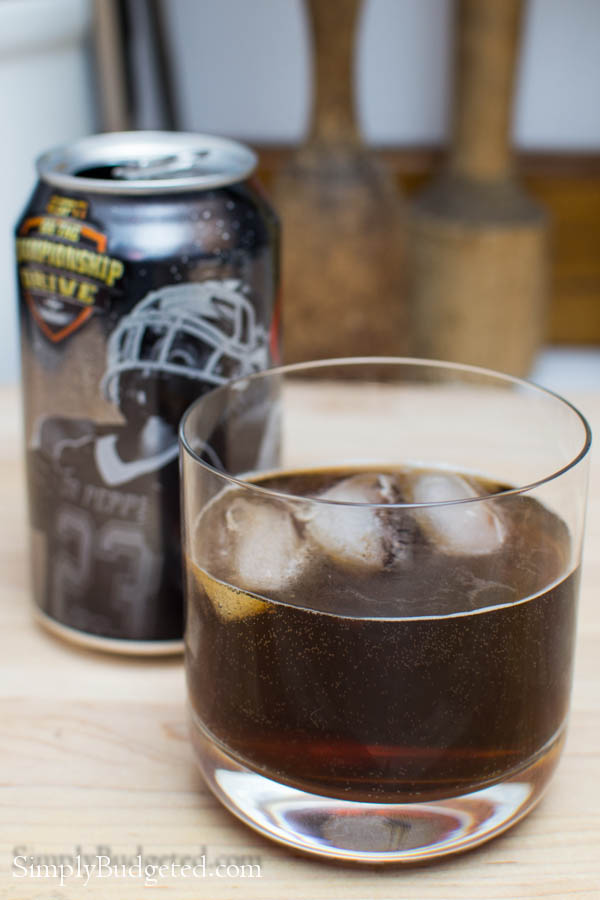 You can use the sauce (recipe below) on just about anything, but I love it on wings. Once the sauce has cooked down and the wings are cooked through, it's time to sauce the wings. I brush on a little sauce, roast the wings a touch longer, turn them, sauce again, and finish them for a few more minutes in the oven. That way I know that the wings have plenty of sauce and that the sauce has cooked onto the wings so that each bite has that great taste of Dr Pepper Barbecue Sauce.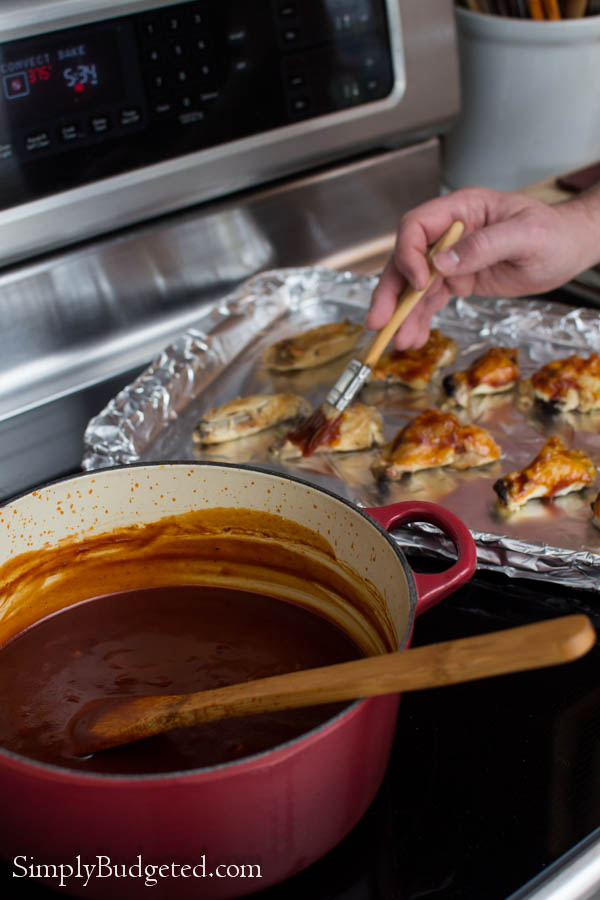 Dr Pepper Barbecue Sauce
Ingredients
1 tsp olive oil
1 cup diced onion
1 clove garlic, minced
1 tsp salt
1 tsp black pepper
1 tsp cayenne pepper
2 tsp cumin
2 tsp paprika
1/2 cup apple cider vinegar
2 cup ketchup
1/4 cup molasses
1 cup Dr Pepper
Directions
1. Heat olive oil over medium heat until warm. Add onion and garlic. Cook until onion in translucent, about 4-5 minutes. Add next 5 ingredients, through paprika. Cook another 2-3 minutes.
2. Add vinegar, ketchup, molasses, and Dr Pepper, combining thoroughly. Reduce heat to a simmer and allow sauce to cook down, stirring occasionally, for about an hour.
Do you have a favorite homegating traditions? Leave us a comment and share it with us!