This shop has been compensated by Collective Bias, Inc. and its advertiser. All opinions are mine alone. #SamsClubSeafood #CollectiveBias
Easy weeknight meals can be tricky. I want food that I can feel comfortable feeding my family and that fits with my general philosophy of eating internationally, but, sometimes, I'm just tired! I was excited to find out that Sam's Club has a pretty great selection of seafood options and, with some creative shopping, I can make a classic fish and chips dinner, giving my family a small taste of England while taking a little break for myself.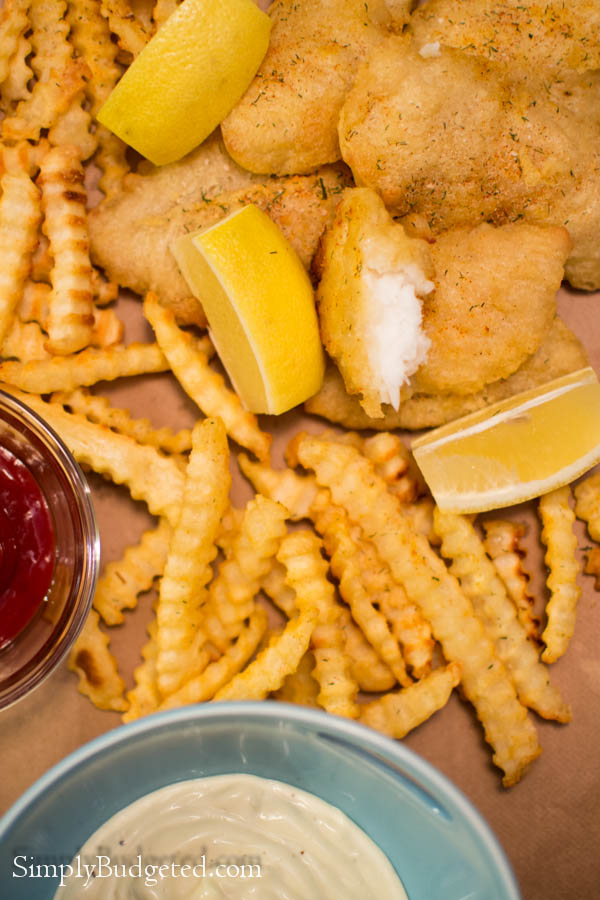 My goal for feeding my family is more than just providing nutrition. I want to open up their minds to see what food means to people all over the world. That typically requires a lot of cooking and, sometimes, the chef just needs a day off. When I was in Sam's Club this past week, I found a great selection of seafood at incredible values including a package of Sea Cuisine Beer Battered Cod Fillets right in the freezer section.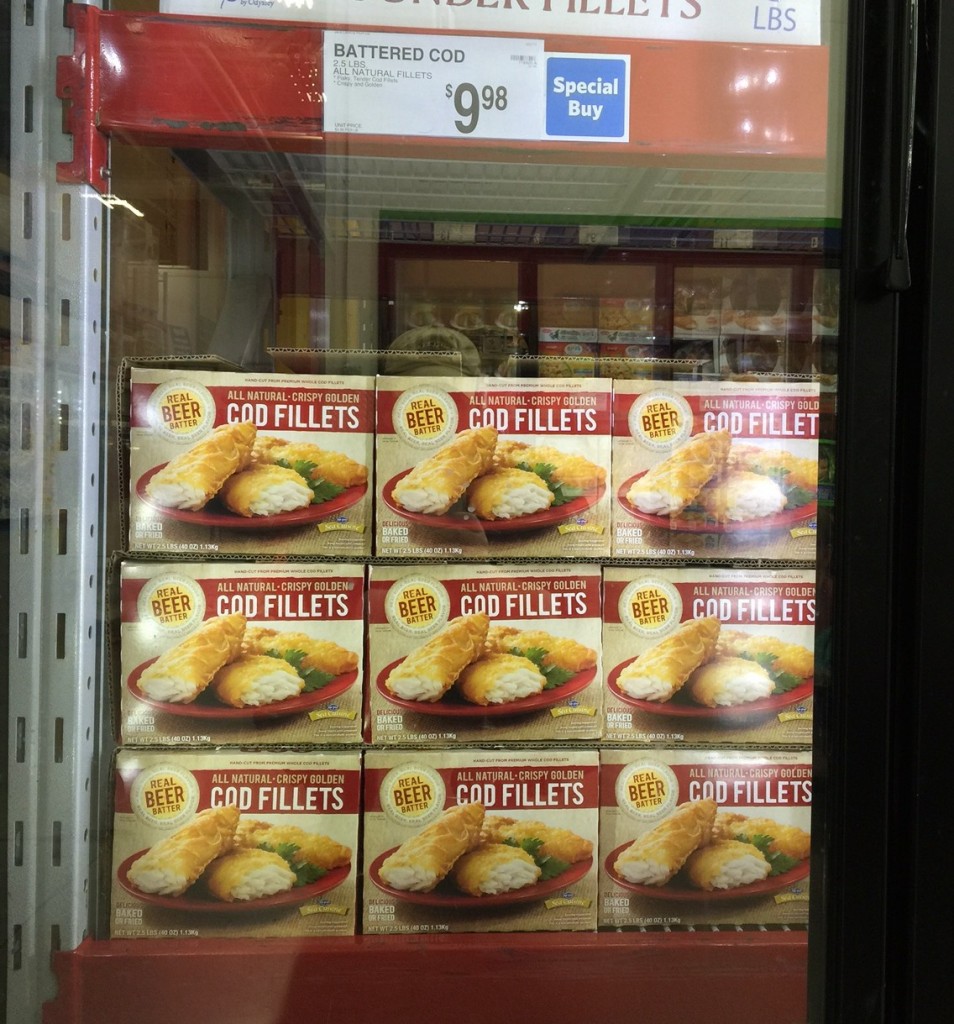 And what better to pair them with than some crispy fries! Finding Ore-Ida Crinkle French Fries in the same freezer aisle just makes the shopping that much easier.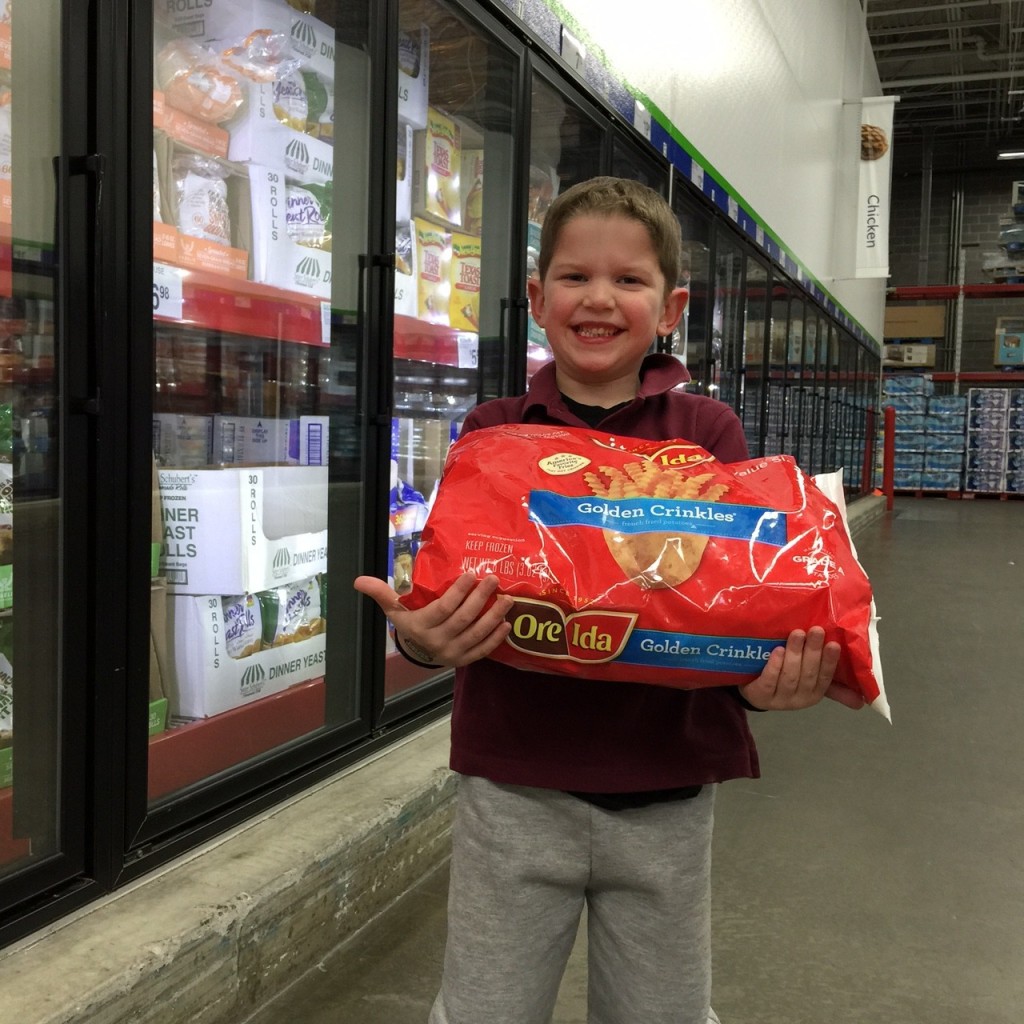 This weeknight meal is easier than easy. I get the oven preheated and place some fries on one sheet pan, fish on another. The fries will take a little longer, so it's important to start them first.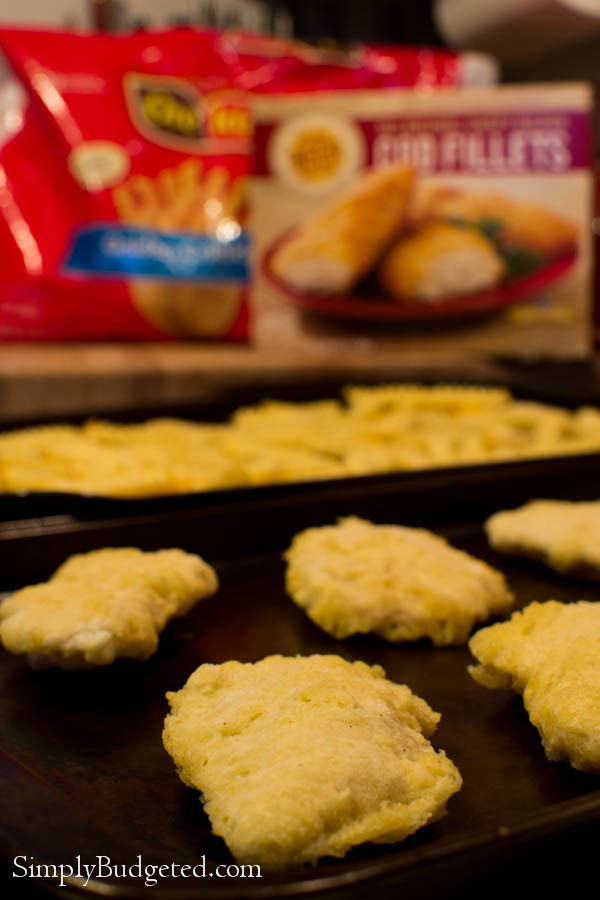 While the fries and fish are in the oven, I make a little tarter sauce to go with the fish. You combine 1 cup KRAFT mayonnaise, 2 tsp. pickle relish, 1 tsp. yellow mustard, and 1 tsp. lemon juice in a small bowl. Season with a little salt and pepper and you're all set.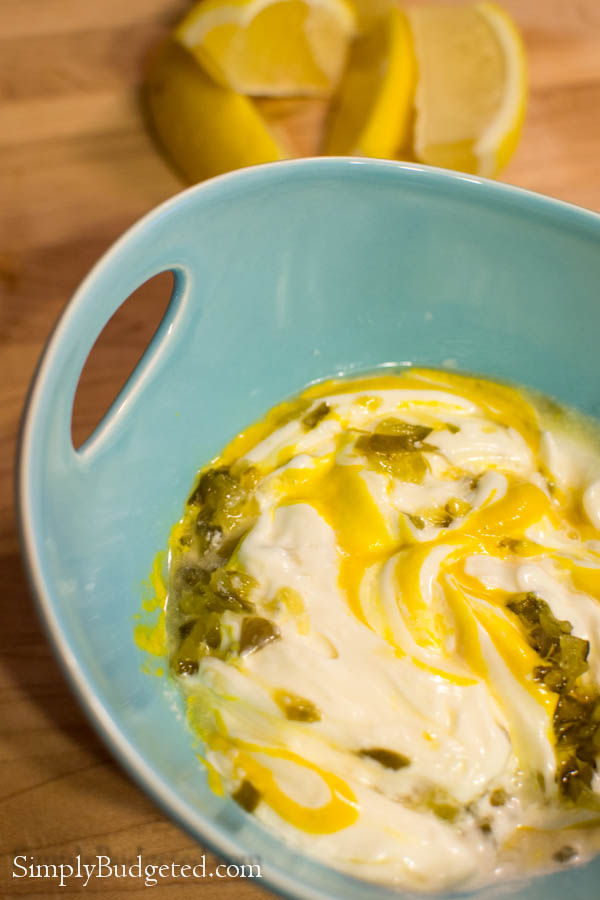 Next, I make a little spice blend to top the fries and fish after they come out. Seasoning while warm is super important because the food is ready to take on a little extra flavor after it comes out of the oven. I take 1 tbsp. kosher salt, 1 tbsp. dried dill, 1 tbsp. onion powder, 1 tbsp. paprika, 1/2 tsp. garlic powder, and 1/2 tsp. cayenne pepper. Mix it all together in a bowl and sprinkle on top once the fries and fish are finished. You'll have plenty left over for your next day off!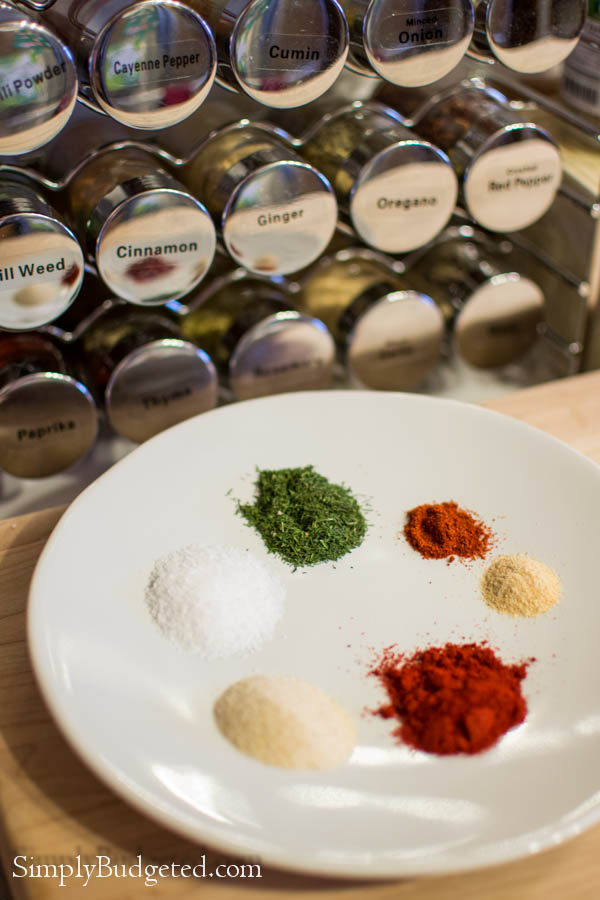 In less than 30 minutes, my meal is complete. I serve on a brown paper bag with some lemon wedges, some ketchup (it counts as a vegetable, right?), and, of course, that yummy tarter sauce.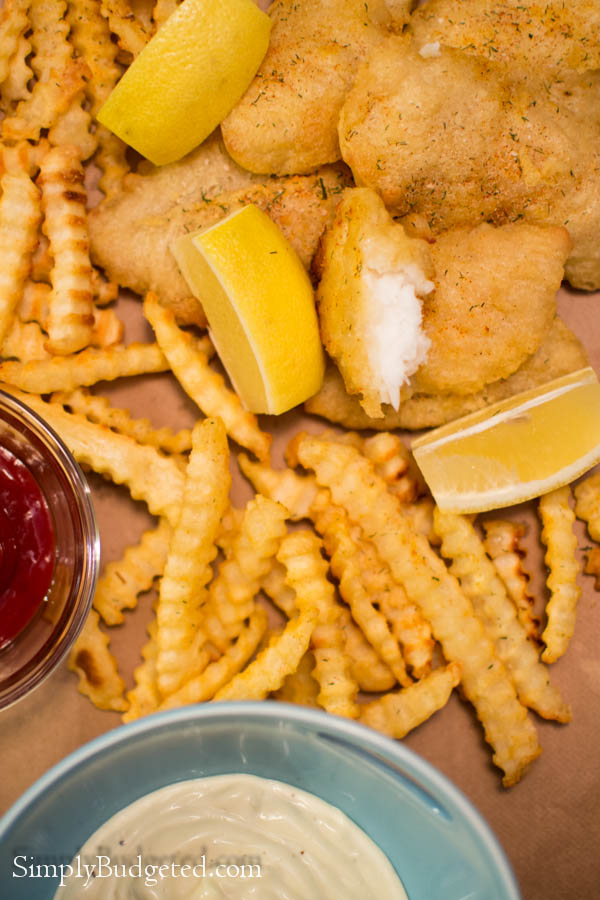 Sam's Club Loves Seafood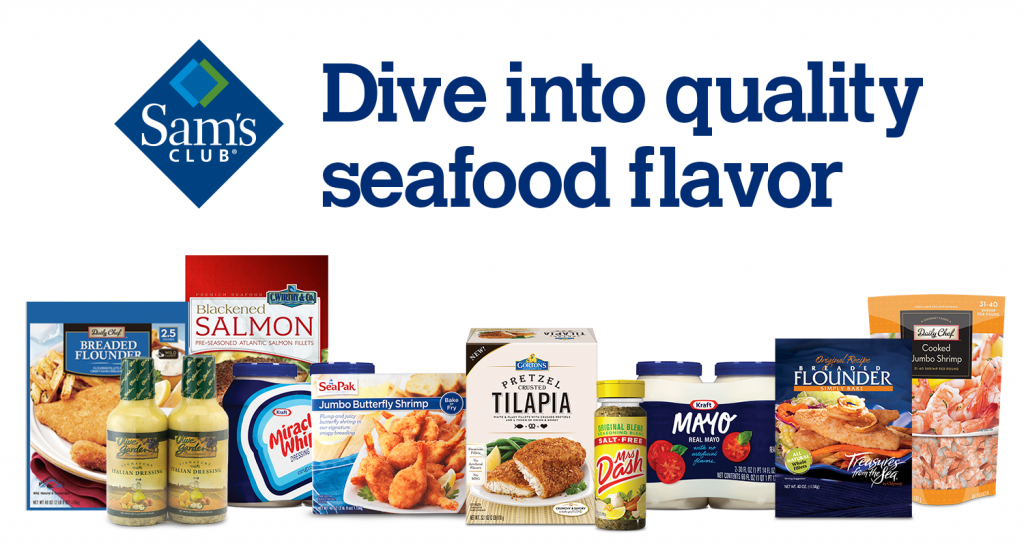 Everything that I used to create this meal is available at my locals Sam's Club. Sam's Club offers an incredible variety of seafood at amazing values. With easy to prepare meals like Fish and Chips and Butterfly Shrimp Sliders, Sam's Club recipe guides make it easy for you to incorporate seafood into your weekly meal plan.
Still not convinced? Make sure you stop by Sam's Club from now until April 1 to check out demos of Sam's Club seafood options. This coming weekend, March 5 &6 is Fish and Chips week. Check out this link to make sure that your store will be hosting the demo and make sure you head to Sam's Club's Seafood Page to find exclusive online premium seafood offers. Take a look at the photo below to choose which live demo you most want to attend!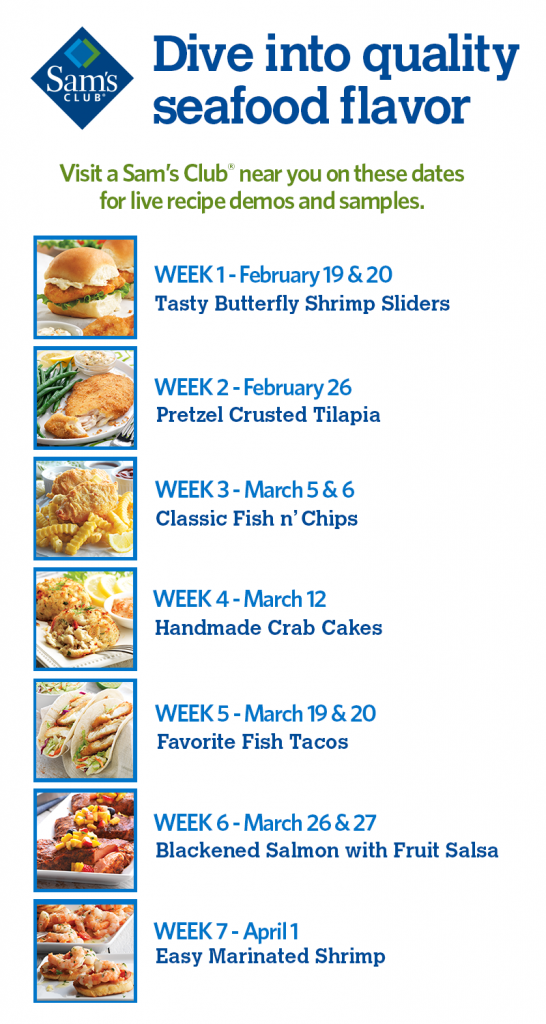 What is your favorite seafood dish? Have you browsed the frozen seafood section at Sam's Club? What gets your attention? Leave us a comment and share your story!