This shop has been compensated by Collective Bias, Inc. and its KetchupsNewMustard.com. All opinions are mine alone. #KetchupsNewMustard #CollectiveBias
Today is my birthday and, whereas Beth would prefer to have less to do on her special day, my joy in life is cooking and providing for others. So, for me, it just makes sense to throw a party where I'm in charge of the cooking. This year, we went with the idea of an old fashioned picnic-style barbecue and we brought in a little extra flavor with New Heinz® Yellow Mustard.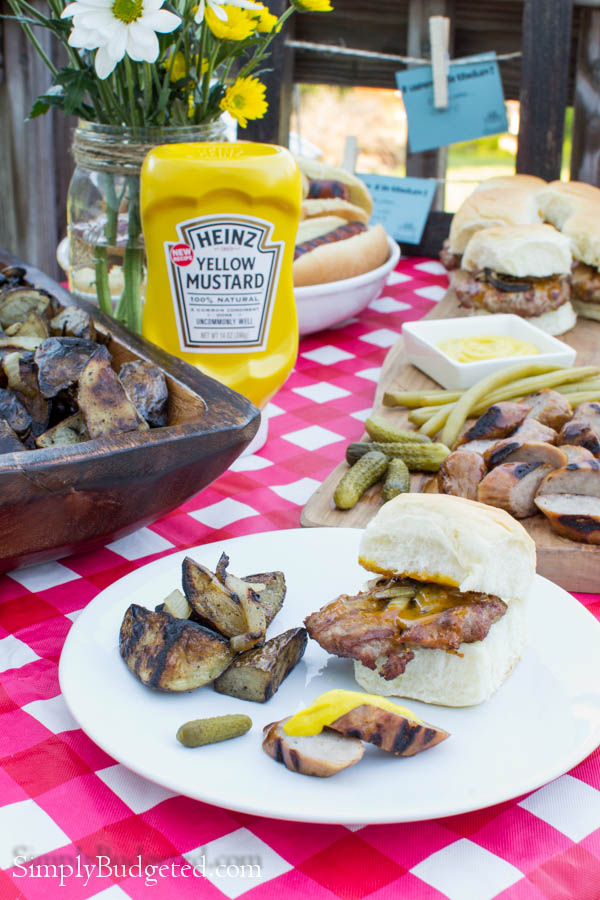 When you think of a backyard barbecue, you typically think of burgers, hot dogs, and potato salad. I have the same thoughts, but I think that can get a little boring sometimes. Still, it being my birthday, I didn't want anything too complex. So I put together a simple, but exciting menu that brings the best of both worlds. To top it all off, all of the cooking is done outdoors, on the grill, so we aren't heating up the house.
I started by heading to my local Walmart for all of my ingredients. Ground turkey and rolls for my turkey sliders, hot dogs and sausage, potatoes and onions, and, of course, Heinz Yellow Mustard and Heinz Ketchup (easy to find since they are right next to each other in the condiment aisle).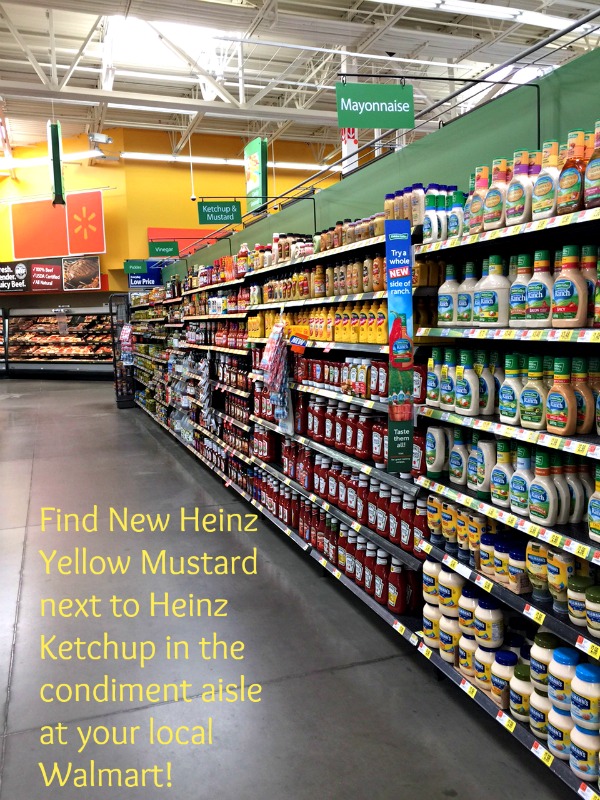 Once I get all of my ingredients together, I'm off to the grill. Get it heated up to medium heat while you slice up your potatoes and onions. Then you get them going, adding all of that smoky flavor!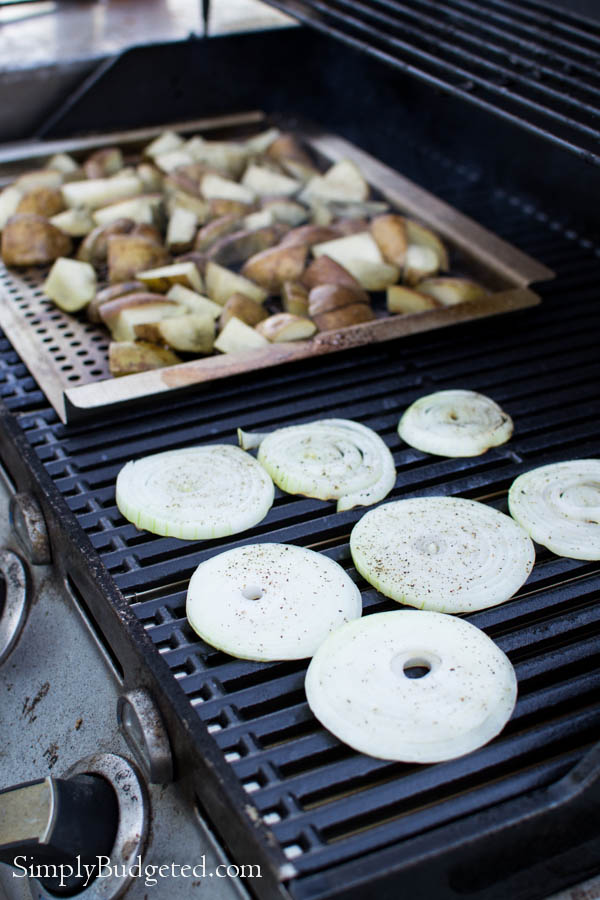 Grilling those onions gives you something pretty special. Let them cook for about 5 minutes per side, then slice them up. I add a nice spoonful or two to the potato salad (recipe below) and save the rest for topping my turkey sliders.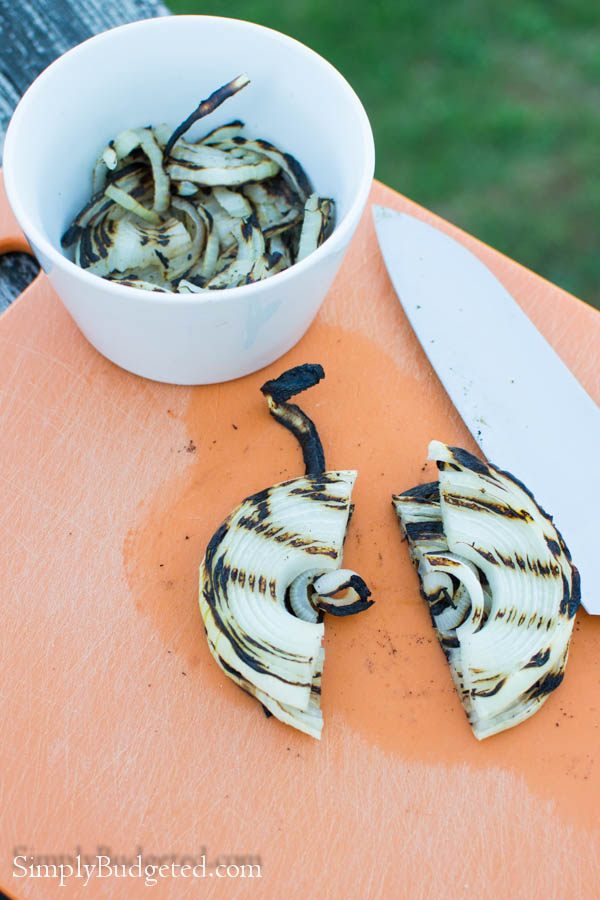 While the potatoes cook, I start forming my turkey sliders and making a Sweet & Tangy BBQ Sauce (recipe below). The sauce is beyond easy. All you need is four ingredients and a little salt and pepper for a sweet sauce with a little bite. Just mix together equal parts of Heinz Yellow Mustard and Heinz Ketchup. Add some brown sugar and apple cider vinegar and season with salt and pepper to taste. The Heinz Yellow Mustard works just right because the secret blend of spices and vinegar gives it the perfect balance of flavor and tang.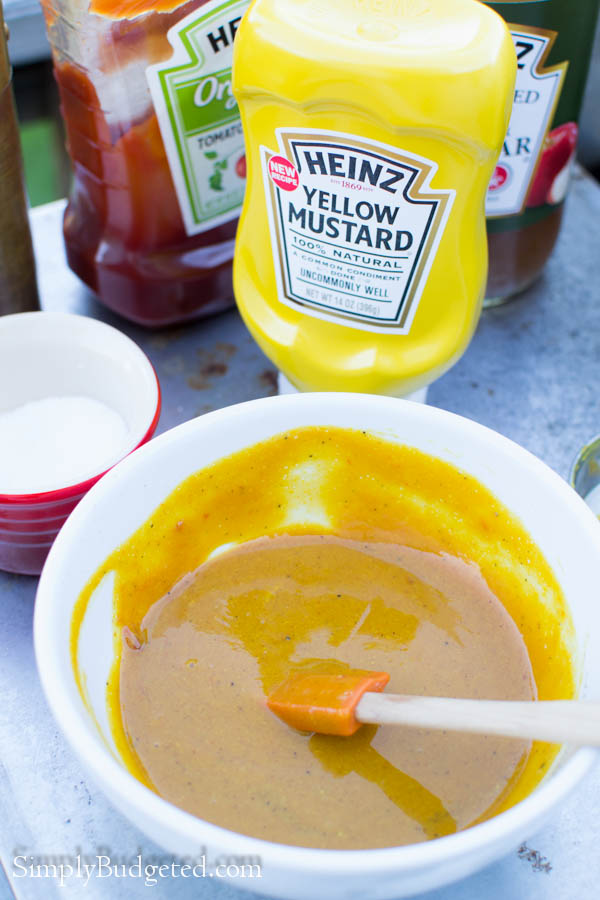 Let that sit for a few minutes while you get the dressing for the potato salad ready. This is a German style potato salad, so it is supposed to be warm. I take apple cider vinegar, a little bit of the Heinz Yellow Mustard and some salt and pepper. I mix that together with some olive oil to make a vinaigrette that I'll pour over the potatoes once they're finished cooking.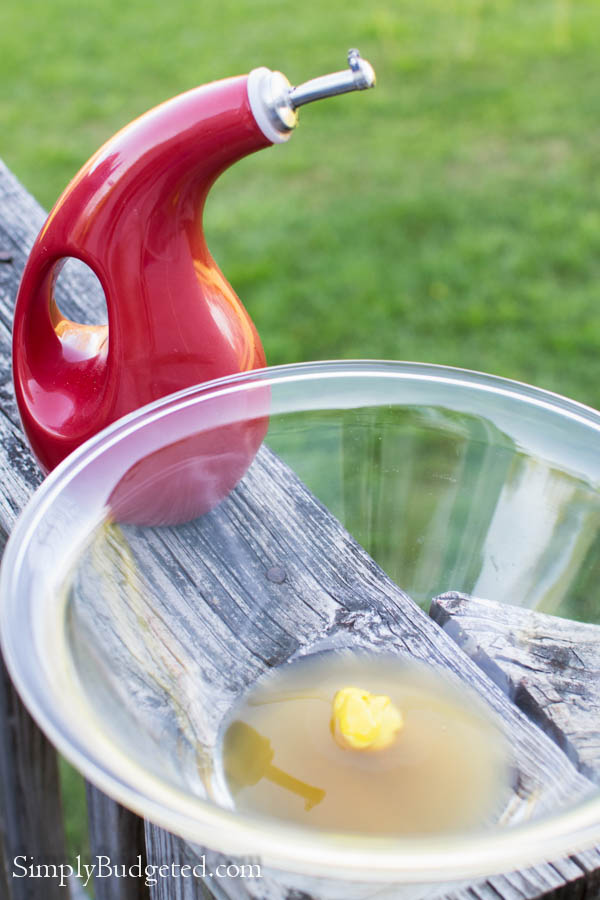 Once the guests start arriving, Beth had a nice surprise planned for me. As they came in, they each filled out a little card, writing down a particular wish for the coming year. It was a neat idea and I really enjoyed reading all of the well wishes. You can click this link for the printable.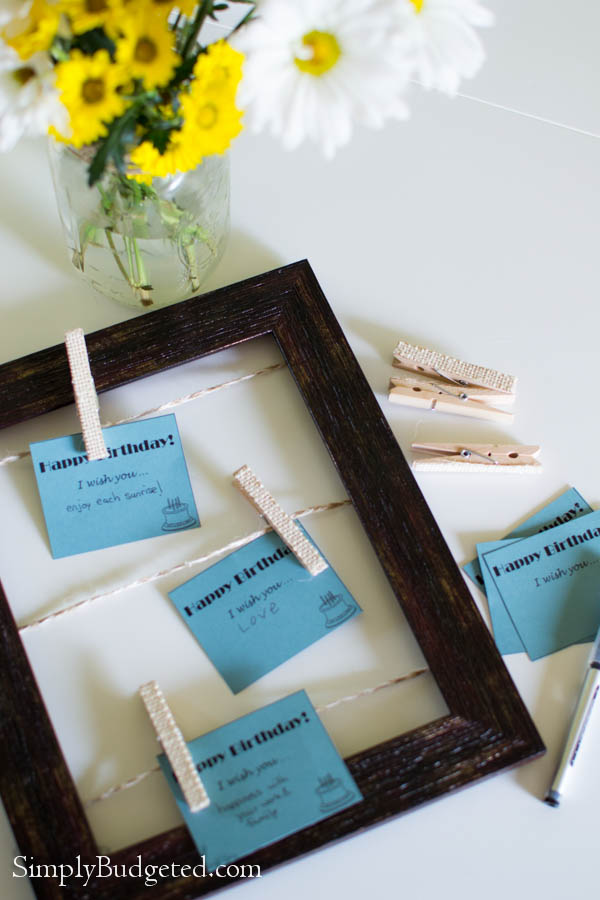 it's time to get the burgers going. These are sliders so that they cook faster and are a little easier to handle while walking around (plus you get to eat more than one!). They only cook for 2-3 minutes per side! Once I flip them, I add a little of that sauce that we made earlier.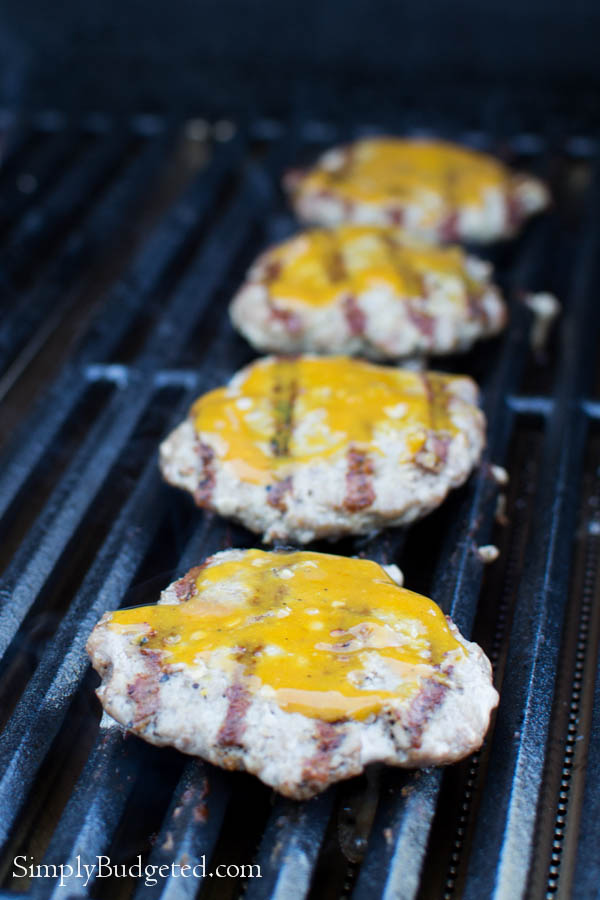 When I take them off of the grill, I move them straight to a soft roll and top with some of those grilled onions.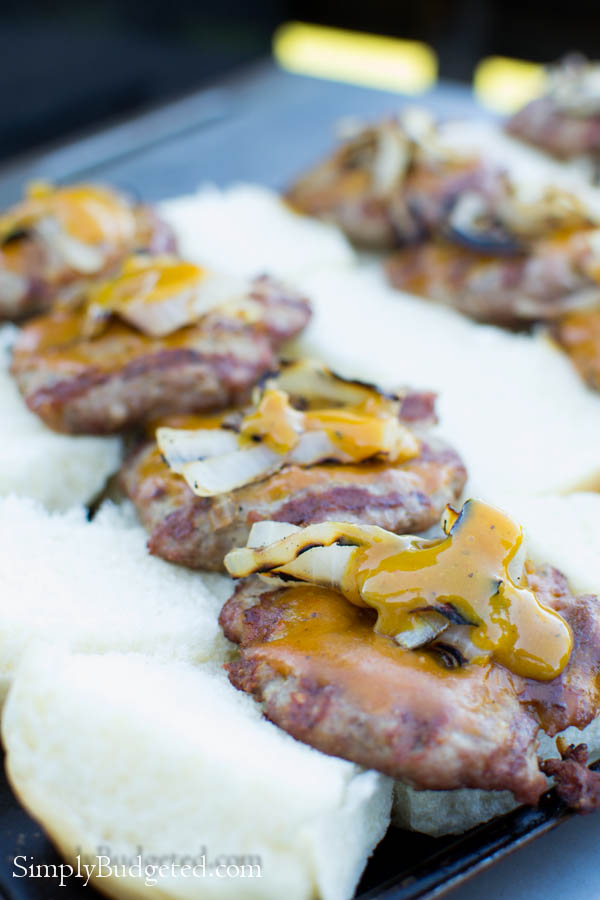 To finish everything off, I cook up some hot dogs and some sausages. I serve the sausages just like a would a meat tray, sliced and served with Heinz Yellow Mustard, some cornichons, and some pickled green beans! Of course, we topped the hot dogs with a nice dollop of mustard. This new recipe is thicker, so it sits on top of the bread rather than sinking into it. No more soggy buns!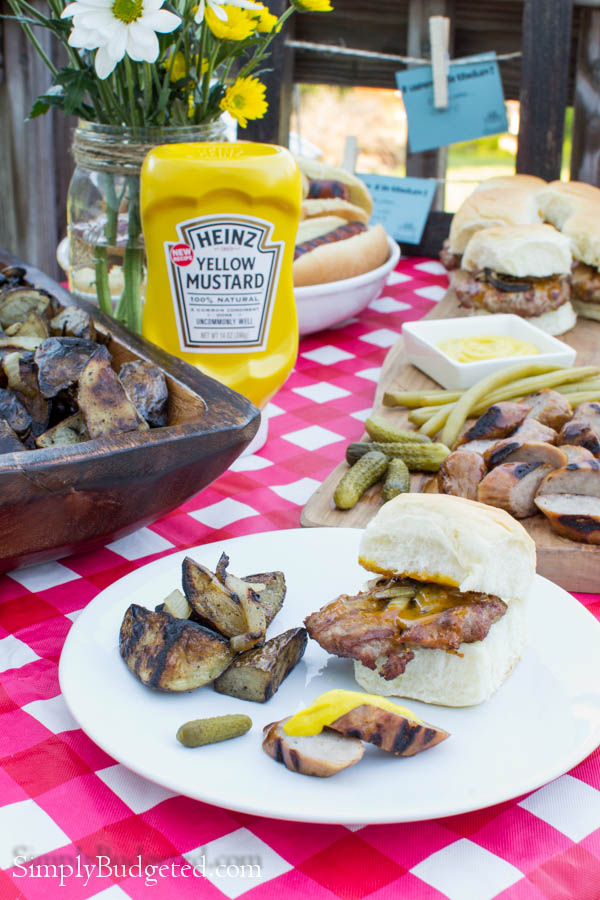 How are you using mustard to liven up your backyard barbecues this year? Leave us a comment and share your story.
Sweet & Tangy BBQ Sauce
Ingredients
1/4 C Heinz Yellow Mustard
1/4 C Heinz Ketchup
1/8 C brown sugar
1/8 C apple cider vinegar
salt & pepper to taste
Directions
Mix all ingredients together. Use to top your favorite grilled foods. Enjoy!
Grilled German Potato Salad
Ingredients
8 medium potatoes, cut into 1-2 inch chunks
3/4 C olive oil, divided
salt & pepper
1/4 C apple cider vinegar
1 Tbsp Heinz Yellow Mustard
1/2 cup grilled onions
Directions
Heat a grill to medium heat.
Coat the potatoes in 1/4 C olive oil and season with salt and pepper. Place onto the grill. Cook, with the lid closed and turning often, for 10-15 or until tender.
While the potatoes are cooking, combine the vinegar, mustard, and salt & pepper to taste. Whisk in the remaining 1/2 C olive oil, by slowing drizzling the oil into the vinegar. Season more as needed.
Once the potatoes are cooked, toss them with the dressing and onions and let cool for 3-5 minutes. Serve warm or at room temperature and enjoy!