I participated in an Influencer Activation on behalf of Influence Central for RubyRocket's. I received product samples to facilitate my review as well as a promotional item to thank me for my participation. #BeAPopStar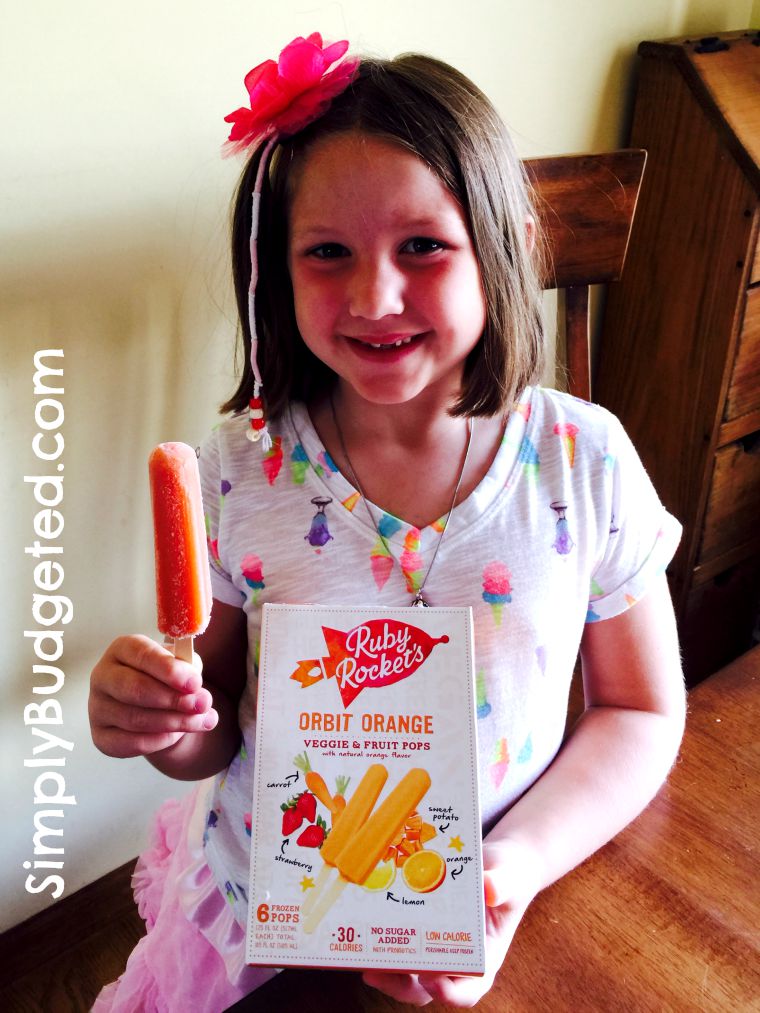 Have your heard about Ruby Rocket's frozen pops? We were just introduced to them and are excited to share more about these exciting, low calorie frozen treats..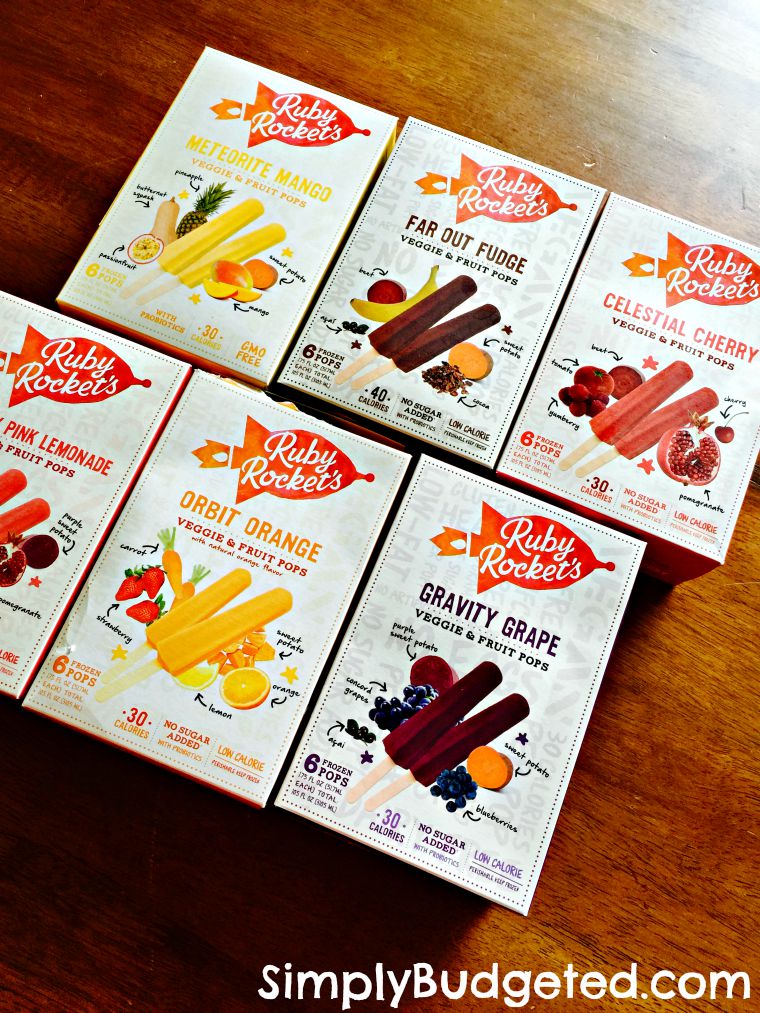 Some facts …
All of 

Ruby

Rocket's frozen pops are no more than 40 calories and are made without any artificial colors, flavors, or preservatives.

Ruby

Rocket's snacks contain only naturally-occurring sugars derived from fruits and veggies.
These frozen pops have the lowest amount of naturally occurring sugar (4-6 g) of any pop on the market.
At $4.99 for a box of six, one

Ruby 

Rocket's pop costs less than $0.85, or the price of a piece of fruit.
Some thoughts …
It has been a warm summer here in Virginia. Some of our favorite summer treats are frozen pops. They are easy to grab out of the freezer and are perfect for helping you cool down a little. Unfortunately, we have had to limit the number frozen pops that we eat. First, we have been trying to watch the amount of added sugar that we take in. Second, we have to keep an eye out for added flavors and preservatives due to Sophie's allergies.
When we got these products, I first noticed all of the details on the boxes. I love that there is so much great information! You get calorie counts, of course, and you learn what is not in these pops. No GMO, no added sugar, no eggs, dairy, etc. Perhaps more importantly, however, you learn what is in these frozen pops. I would never have thought that my grape pop would have sweet potato in it or that my cherry pop would contain beets and tomatoes! What a great, guilt-free treat!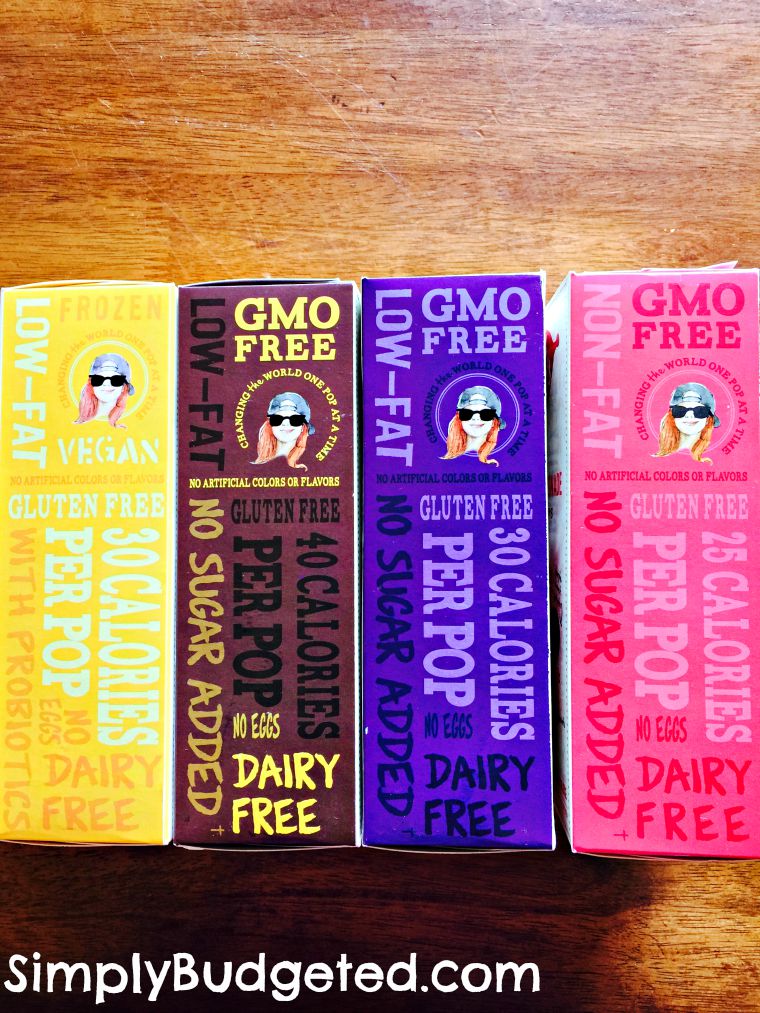 For kids (and adults, too), flavor will always be the most important factor and these just taste great! Grace is our picky eater and really pays attention to reading those boxes. If she doesn't think she's going to like something, she will not even try it! Maybe it is because she is the oldest and therefore the best reader. I was worried she wouldn't eat these but she has fallen in love with the wonderful flavors too!
The kids have already picked their favorites. The Orbit Orange variety is gone already. Sophie and Matthew love those. Grace has fallen in love with the Gravity Grape. My personal favorite is the Celestial Cherry. We all love the flavors and I love that we are getting carrots, sweet potatoes, and other healthy fruits and veggies in our afternoon snacks!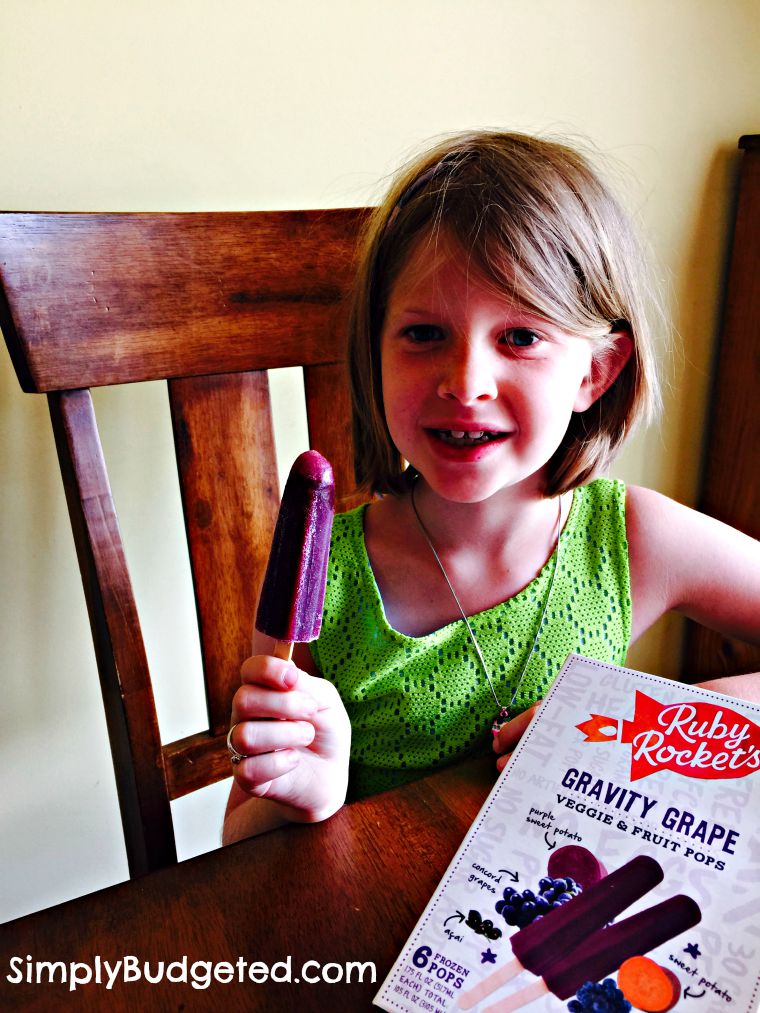 Best of all is when a treat brings a family together. Most of the time, we ask the kids to take their frozen pops out to the porch so the drips don't get all over the carpet. Sometimes, though, you just need to share your treat time with your dad and enjoy a little time together.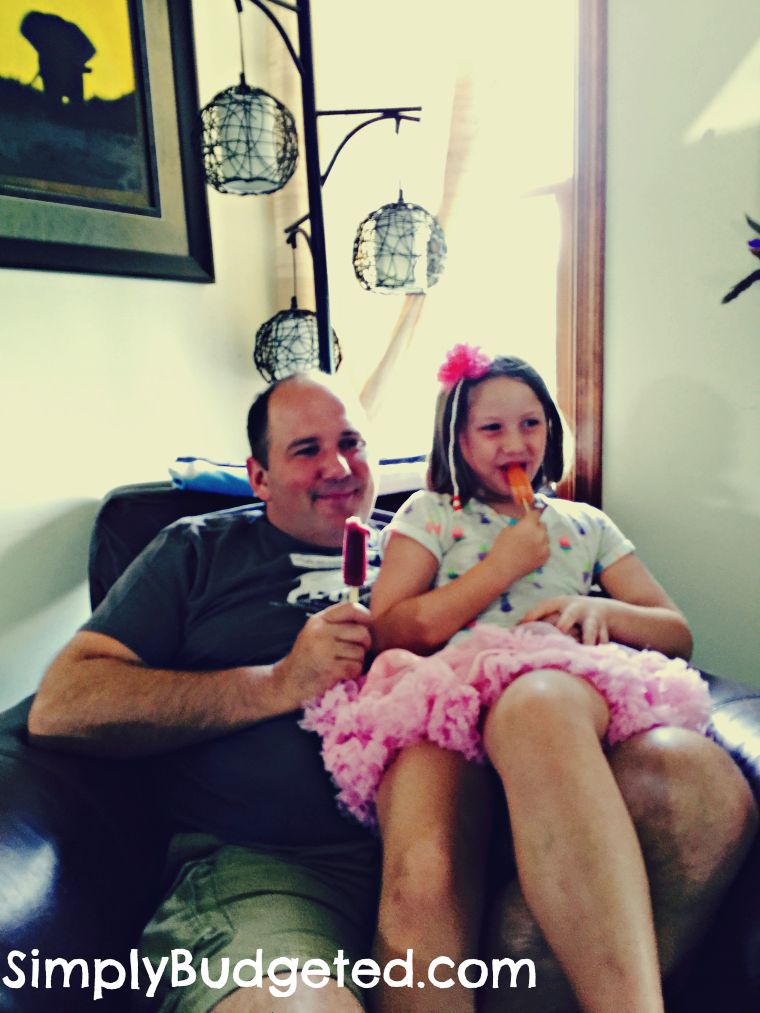 Be sure to check out Ruby Rocket's on Facebook, Twitter, Pinterest, and Instagram!
Tell us what you are snacking on over on Simply Budgeted's Facebook conversation!