We are excited to work with Fibre-Craft's Creative Hands to review their tote kits. We received products in exchange for this review.
Our kids love crafting. They love crafting enough to interrupt us working to ask for projects. We try to set aside time to work them on crafts and art but sometimes the whole process of gathering supplies and then crafting is just too much. When I saw these tote kits, I knew they would be perfect for our family!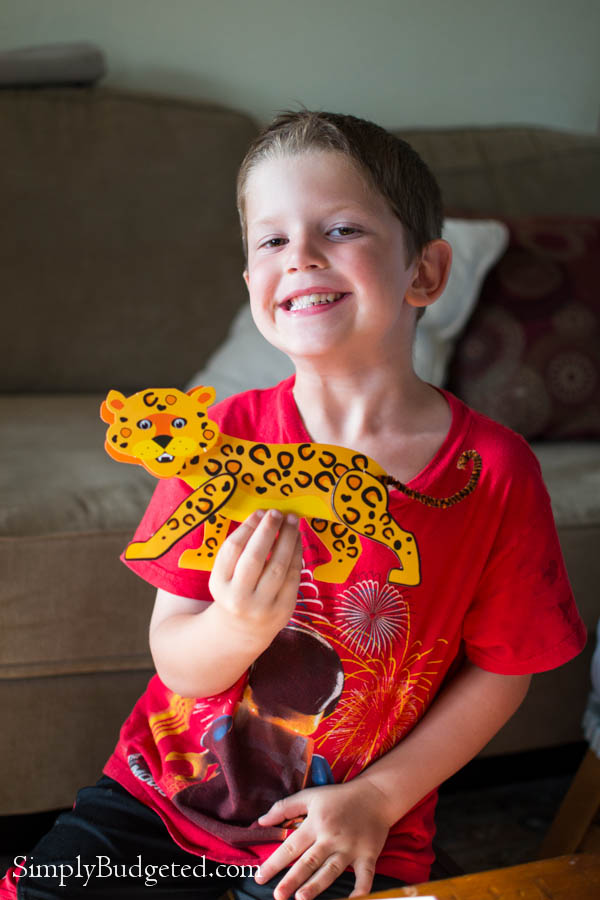 Details …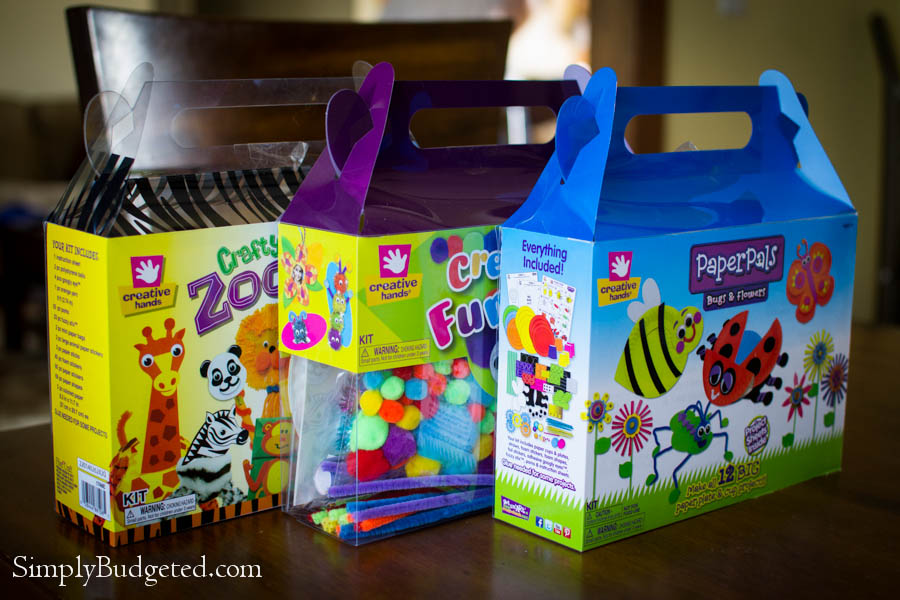 With all the talk of educating kids with a strong focus on Science, Technology, Engineering and Math (STEM), parents, teachers and policy makers are realizing it actually takes STEAM to make the world go round. The added "A" is for art.
Fibre-Craft, makers of arts and crafts supplies since the '50s,just  introduced three $12.99 kits – Zoo 2 Do (available at retailers Fred Meyer, Meijer and Kroger), Creative Fun Tote (available at Fred Meyer, Meijer and Kroger), and Paper Pals (available at Zulily and Meijers) — that spur imaginations!  
Crafting isn't just for the preschoolers! Kids ages 6 and up still enjoy being kids and working with glue and scissors to make their own creations. Each tote-able kit from Fibre-Craft's Creative Hands label opens up a world of let's-build-this, without instructions or rules.
Our Thoughts …
These kits have been here for a little bit and the kids have been begging to use them. They love looking at the boxes and all of the ideas that are on the outside of the boxes. Matthew picked the animal one as our first kit to open. He loves animals. Well they all love animals. The girls were taking their sweet time cleaning their room one afternoon so we decided some individual craft time was in order!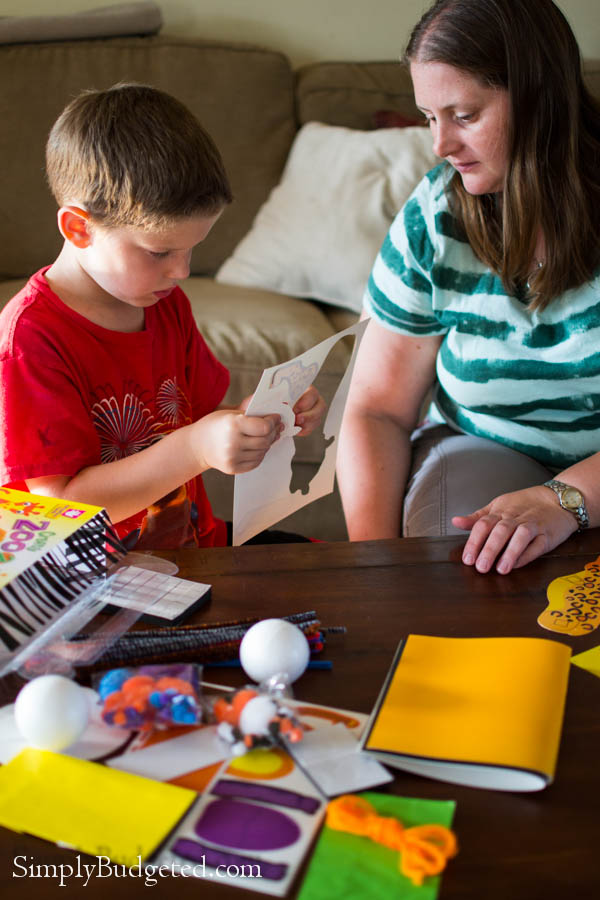 We started with the stand up puppet craft since he liked the idea of punching out the pieces from the paper.
He needed a little help to not rip it up but he did pretty good on his own. Grace (our almost 9  year old) wouldn't need help for these crafts since the directions use both pictures and words! Before Sophie came down and wanted to join in too. It was easier to guide Matthew when it was just him as we ended up with some of the foam stickers in the wrong place when there were suddenly two crafters. I was able to take those pieces off and help get them back in the right place though!
Matthew and Sophie decided to save the Zebra ones of these for Grace since she really likes Zebras. Aren't they cute?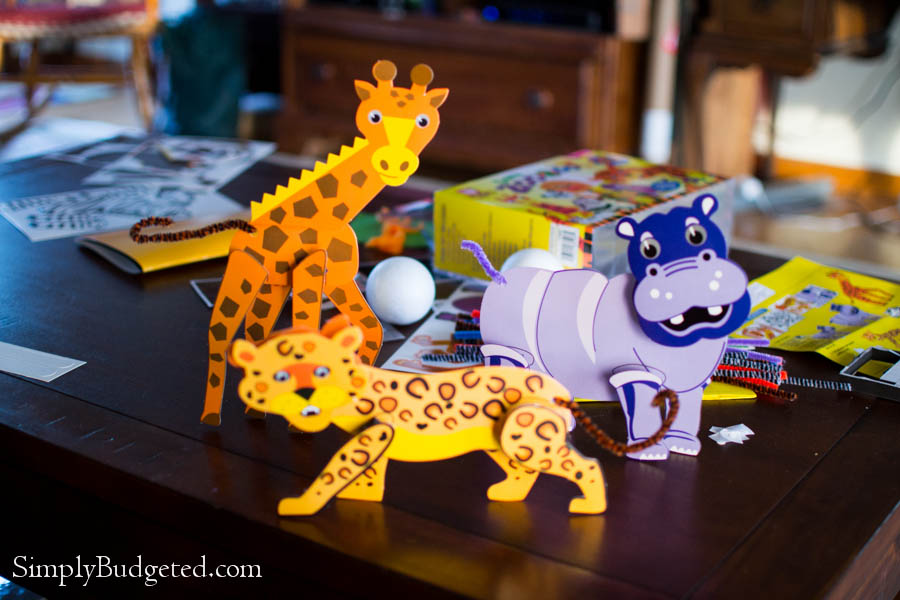 These totes would be perfect to take along on summer trips. You never know when you have a rainy or needed inside day to get everyone to relax some. I will note that some crafts need glue so toss in a bottle of glue when you pack these up to take them on the road with you. Everything else you need is already in the box which is great news for busy parents with crafty kids!
Take a time to like Fibre-Craft on Facebook, follow them on Twitter and subscribe on YouTube.
Follow SimplyBudgeted on Pinterest for many more family friendly products and kids activities!