We are excited to work with The Young Scientists Club to review their tote kits. We received products in exchange for this review. All opinions are our own.
We have been focusing on learning and hands on activities this summer. Be it a trip to the orchard, crafting, or even STEM activities, we want to keep our kids active and learning all summer long so that they are ready when the new school year starts. With that in mind, we are excited to share about our first experiment with the The Magic School Bus™ Growing Crazy Crystals box!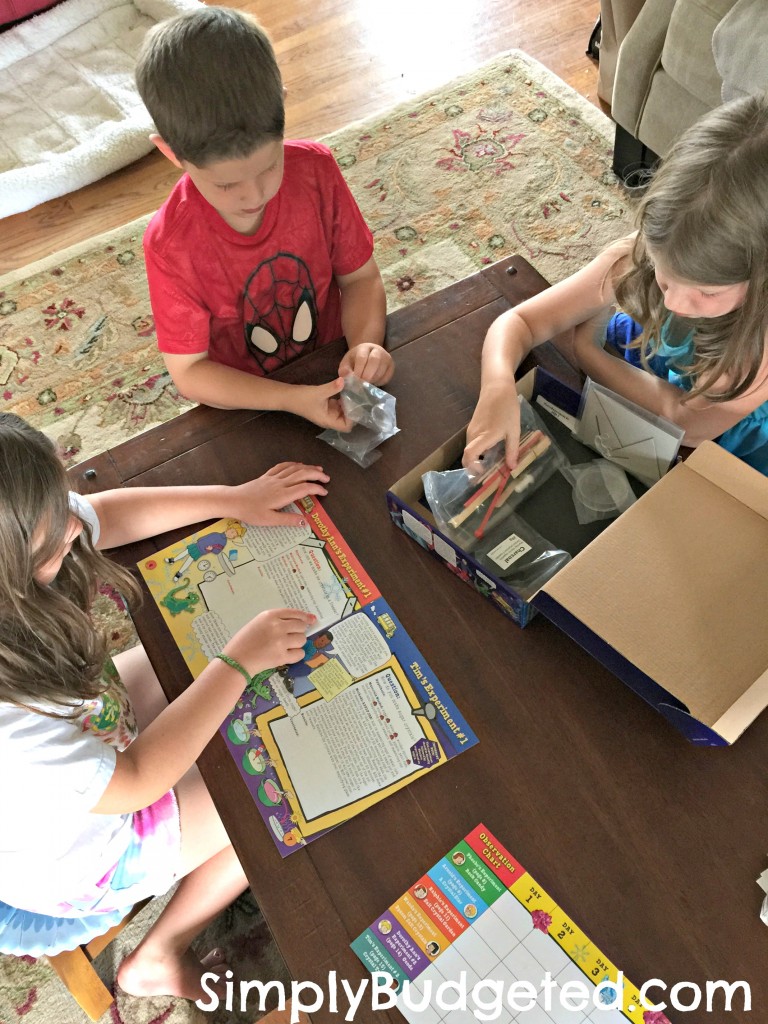 Details …
Everyday items like salt, sugar and baking soda become ingredients for learning through science experiments. The Young Scientists Club, makers of entertaining, informative kits, suggests crystallizing a lifelong love with science with their newest offering, The Magic School Bus™ Growing Crazy Crystals ($19.99).
The well-known characters from The Magic School Bus™ guide youngsters on a journey making and observing crystals, rock candy, and more. Ms. Frizzle, their eccentric third grade teacher, spearheads all of the crystal capers in this colorful kit that includes an observation chart, tweezers, brushes, magnifying glass, petri dishes, a measuring cup, and much more.
The Young Scientists Club's subscription kits are mailed monthly to thousands of children around the nation and the company's retail kits are sold in hundreds of specialty stores and in the Amazon STEM store.
Our Thoughts …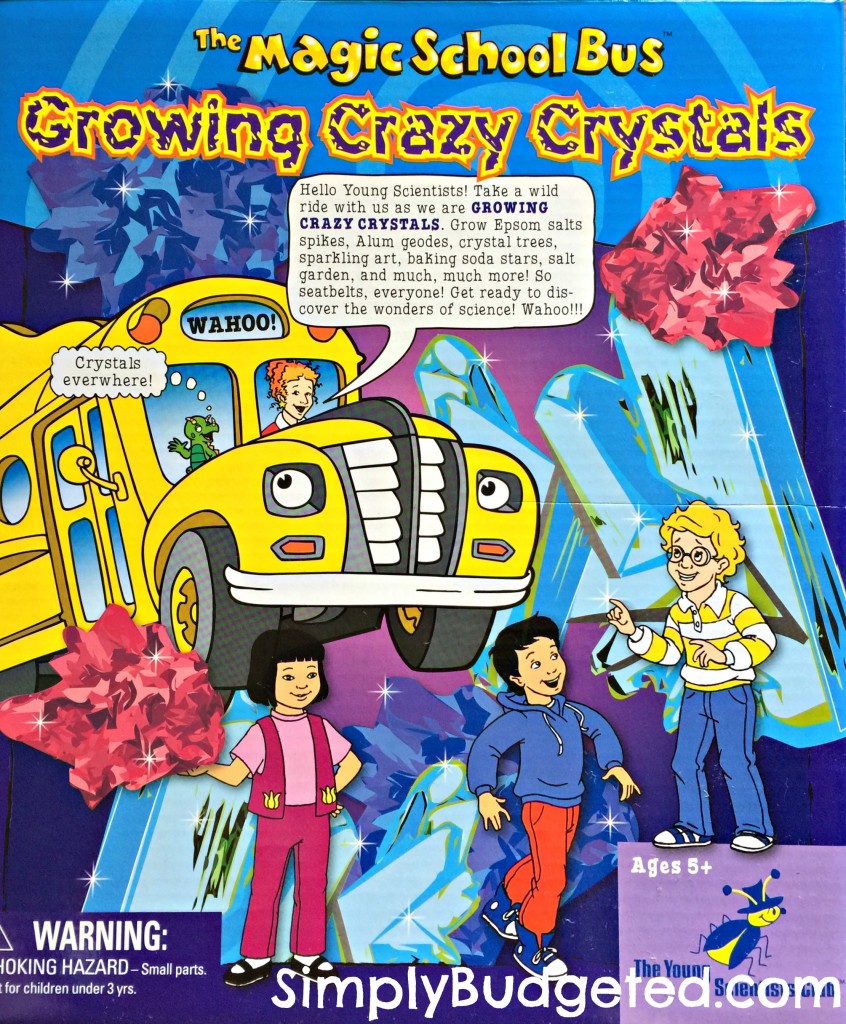 I was really excited to get this kit and start working on it with the kids. An early note on the kit is that not all items are in the kit for all of the experiments. Some items you will have in your home but some you may not. For example, we had Epsom salts from other projects, but didn't have Mrs. Stewart's Bluing for a few of the experiments.
We started easy with Dorothy Ann's Experiment #1. This was a good reading task for Sophie.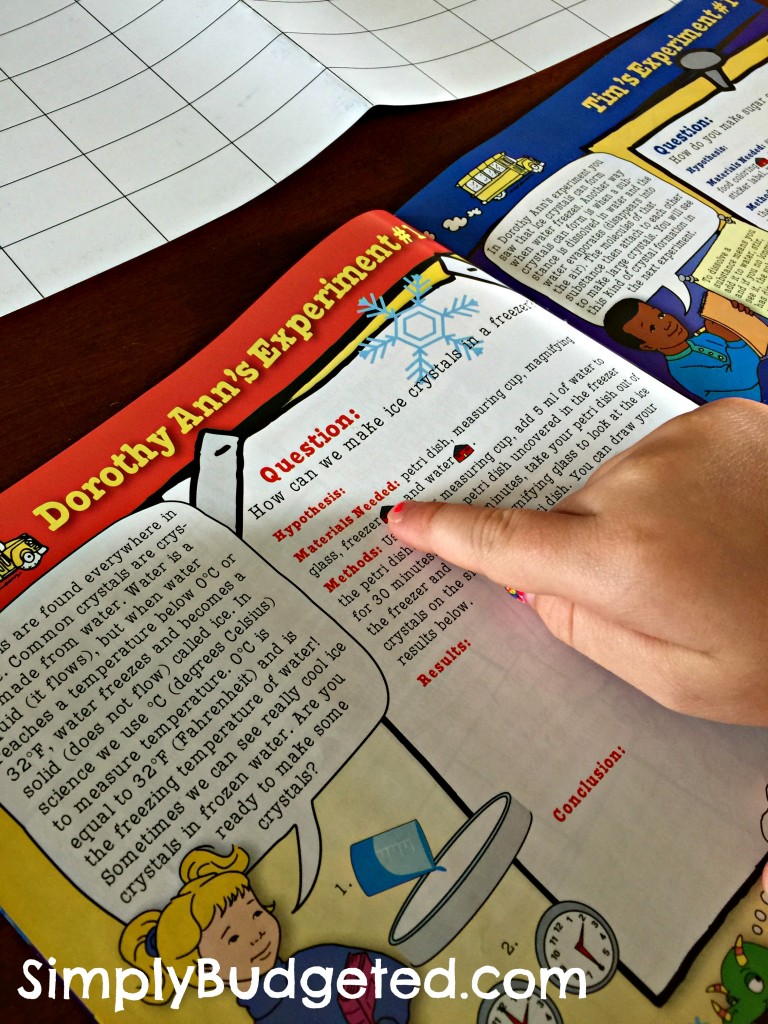 The kids worked together to gather the supplies for the experiment. Grace got the water. Matthew poured the water. Sophie carried the experiment to the fridge.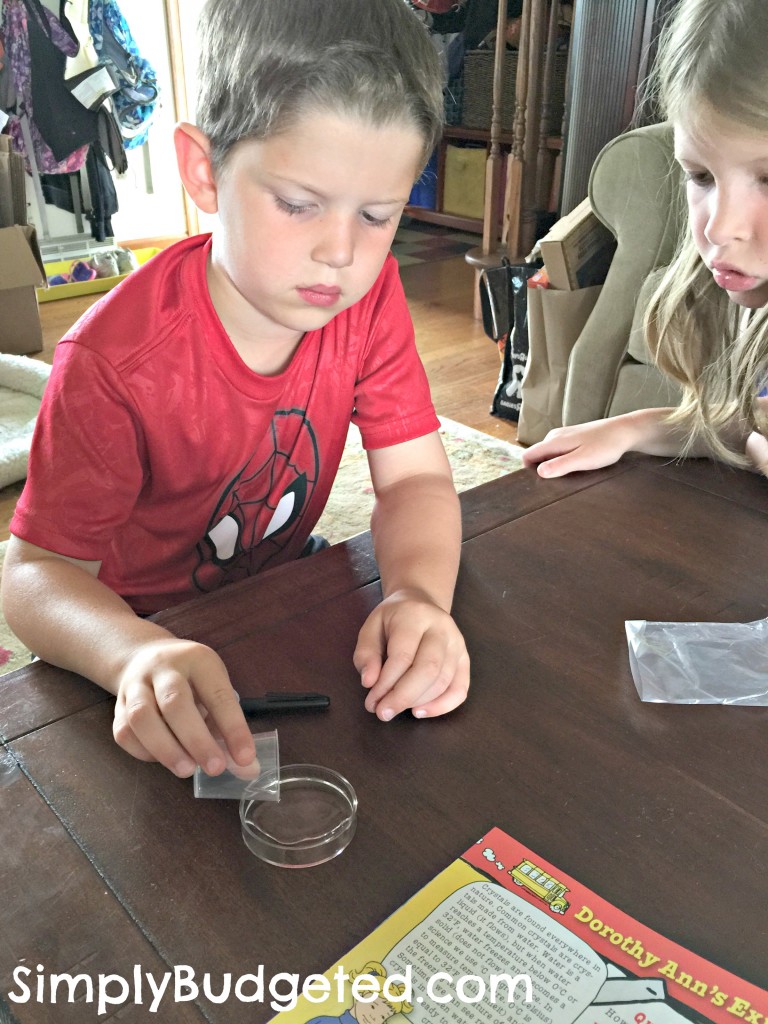 Grace took over reading some of the longer portions. While I love STEM, I really love when it includes reading and writing activities for the kids, too!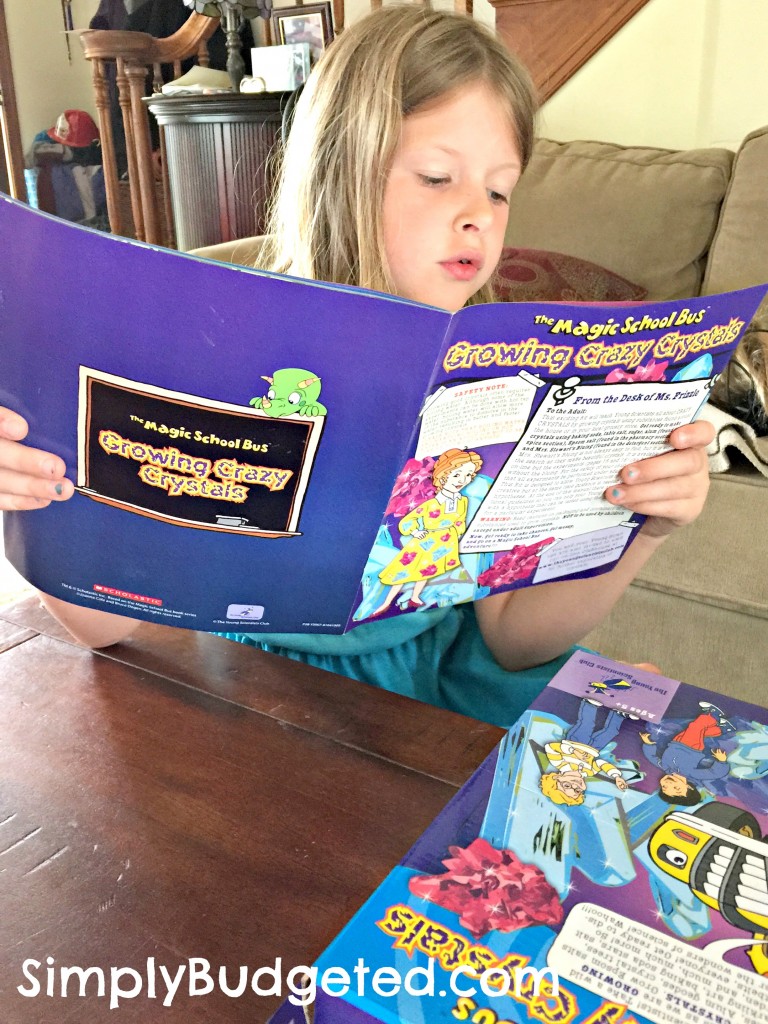 The kids claimed their petri dish (they learned a new word here!) and started the hunt for finding ice crystals.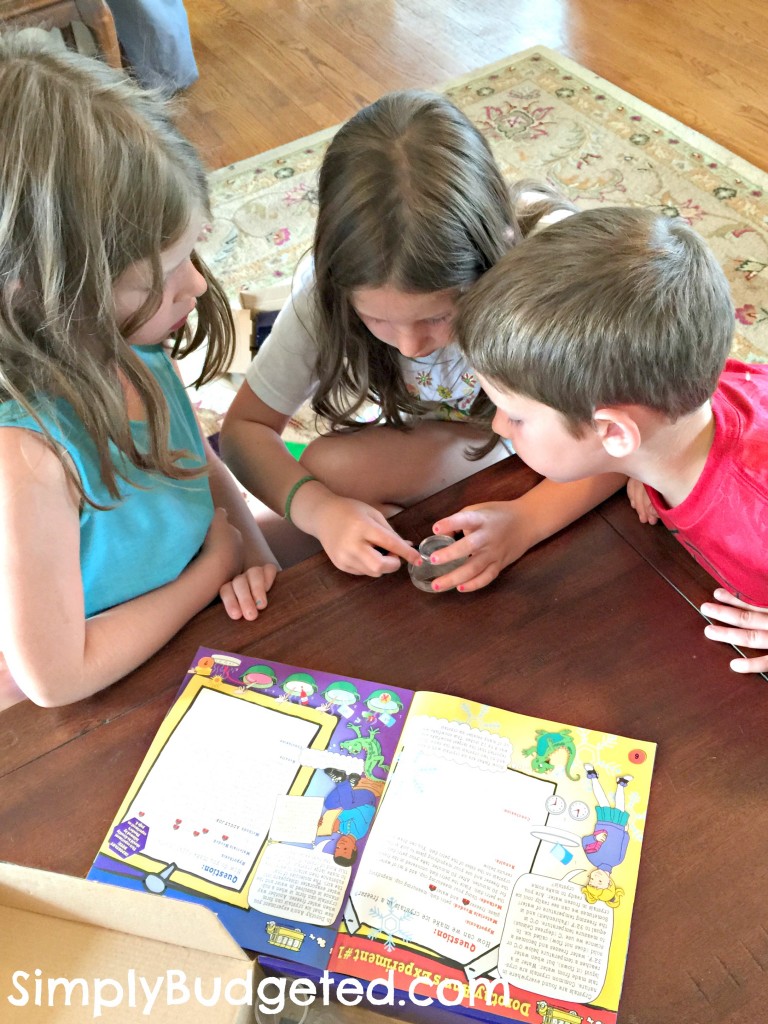 They are ready for the next experiment in the book. We will do one that we have supplies for next, but I will get some of the other supplies soon!
Check out The Young Scientists Club on Facebook, follow them on Twitter and on Pinterest and subscribe on Youtube.
Looking for more Science and Learning Activities? Check out my Math & Science Night Ideas Pinterest Board!
Follow Simply Budgeted's board Math & Science Night Ideas on Pinterest.