This post is late because we have several posts to catch up from the last week but it all started here. This picture is before the ER visit and emergency surgery for Sophie. It is before Matthew coming home with his first football helmet. It is before Grace's 9th birthday. It is before. The last week is a bit of a blur but this picture is so much. This picture is from last Tuesday, the first day of the 2015-2016 school year here. They were so excited to head off to school! The bus was super late but we waited for it. Brian and I were excited to work a full day and then be done with work when they got home. We were ready … we just didn't know what we ready for during the next week. It is best to start here as we catch up.
First Day of School 2015 Stats:
Grace is in 4th grade.
Matthew is in 1st grade.
Sophie is in 2nd grade.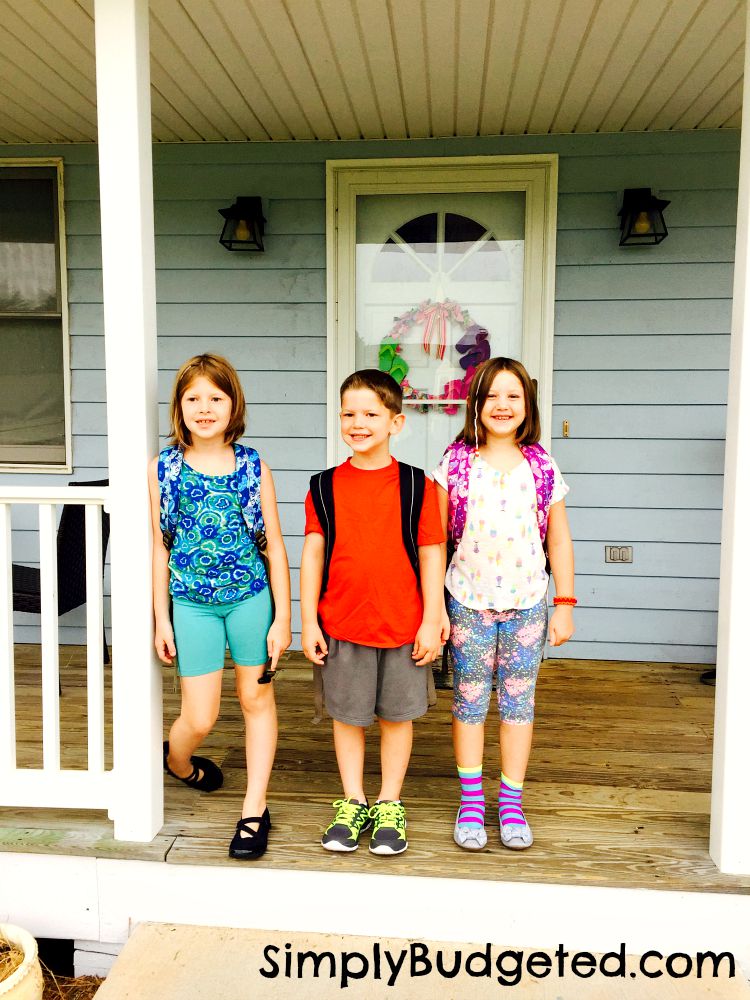 We are working to catch up on our updates and our posts here. We can't wait to share this next year with you. If you are looking for constant recipes though, head over to This Cookin' Dad. Brian is posting 1-2 recipes a week there!