We are excited to work with Sevi to review a toy. We received products in exchange for this review.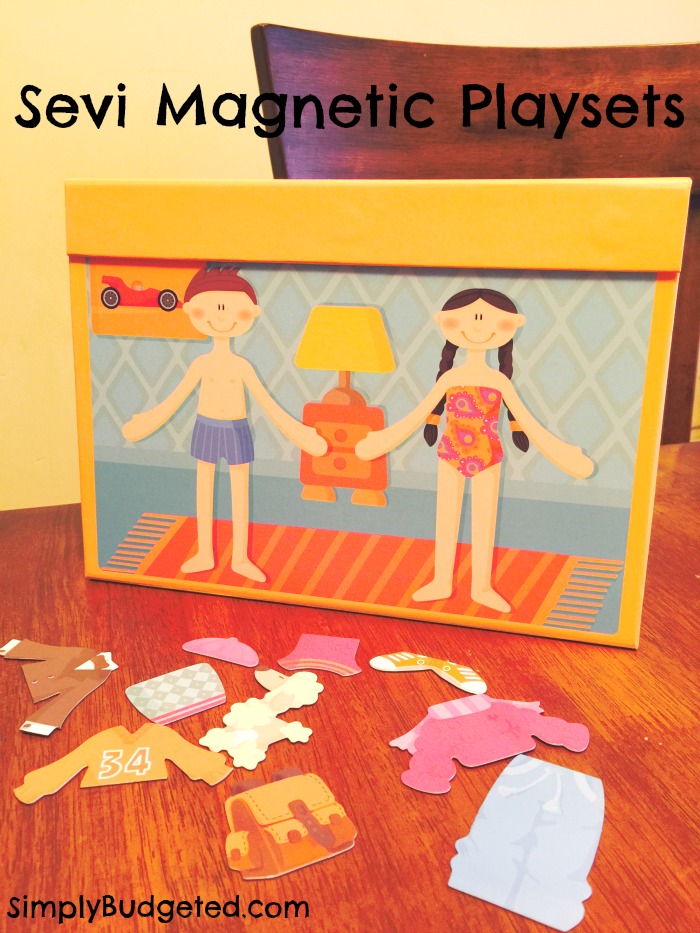 About …
In toy year's Sevi is Europe's oldest wooden toymaker — 184 years! Their 2015 Collection of play sets offer a new direction in creative fun. And when kids slow down to play with these captivating sets, important skills develop from concentration and patience to boundless creativity.
Sevi Magnetic Playsets • Ages 3+ • $30
Each of the four themes: Circus, Four Seasons, Faces and Fashion offer brightly colored magnets adorned with realistic artwork.  Each box is easy to close and carry to take on a trip. It also stores perfectly on the bookshelf.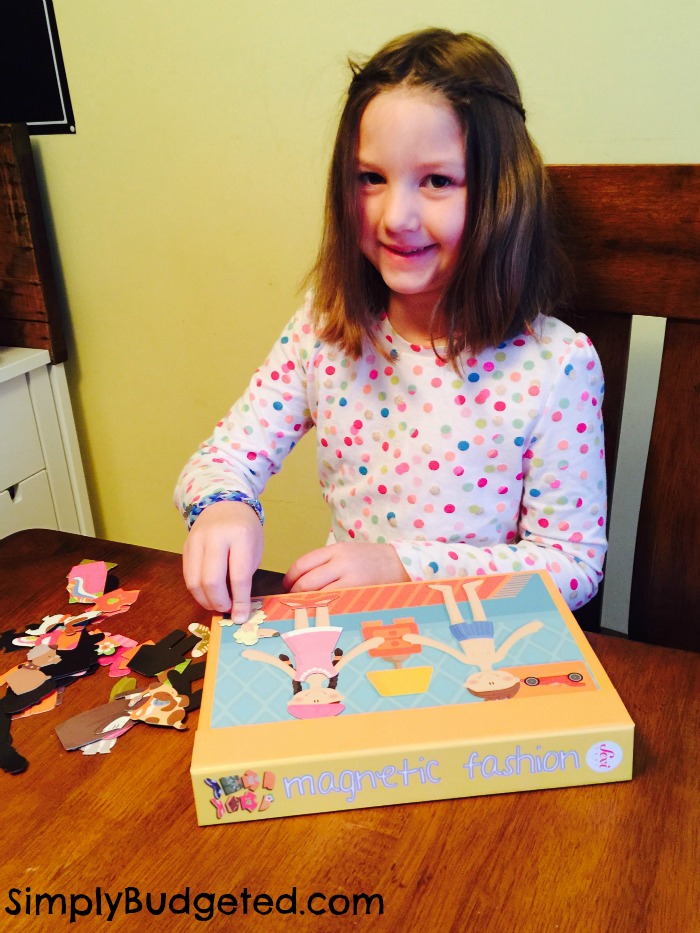 Our Thoughts …
Sophie was excited to pick the Magnetic Fashion Magnetic Playset (51 magnetic pieces with Boys clothes, girls clothes or unisex!) Sophie is great about going around with us when we do different activities from volunteering to her brother's football practice to waiting for her turn at piano lessons. She loves to take something to do though. We ask for it to be something that can fit in one of their little bags or is self contained. No one has time to pick up a box of crayons the floor of the van, right? The kids are used to bring a bag of crayons and a notebook or a small toy they can imagine play with while we are out. They admittedly get tired of these toys and end up running around the room if we stay somewhere too long. Here is where the Magnetic Fashion Magnetic Playset was great for us!
The kids can share it while they play or only can play it by themselves and have just as much.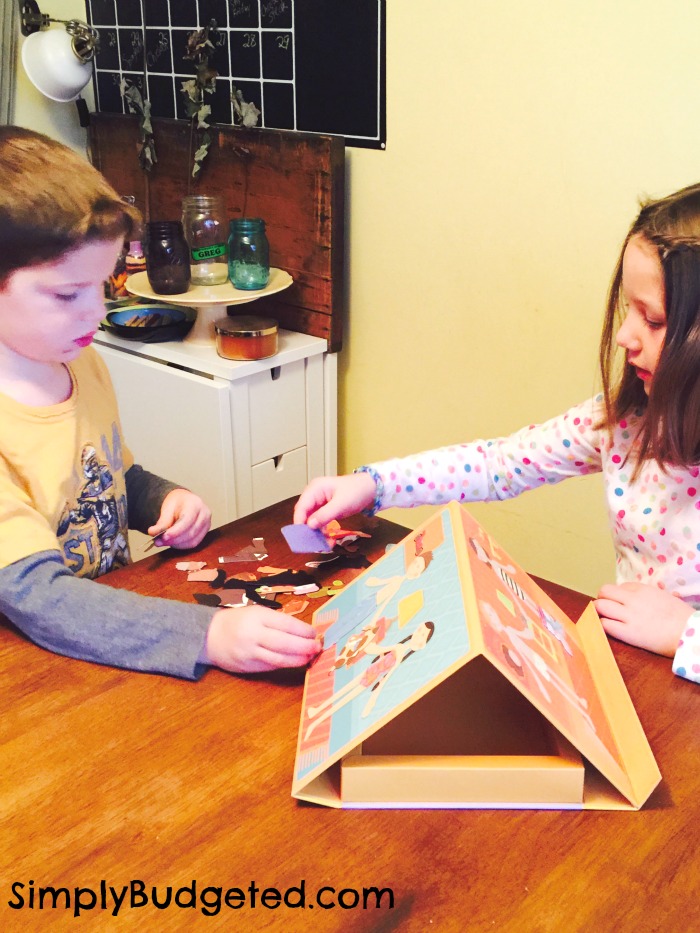 The pieces are self contained … remember how they have to pick toys like this? It is great for them to carry and not be bored silly. The best part is they can keep changing it up so it keeps their interest longer than just a bag of crayons and a notepad.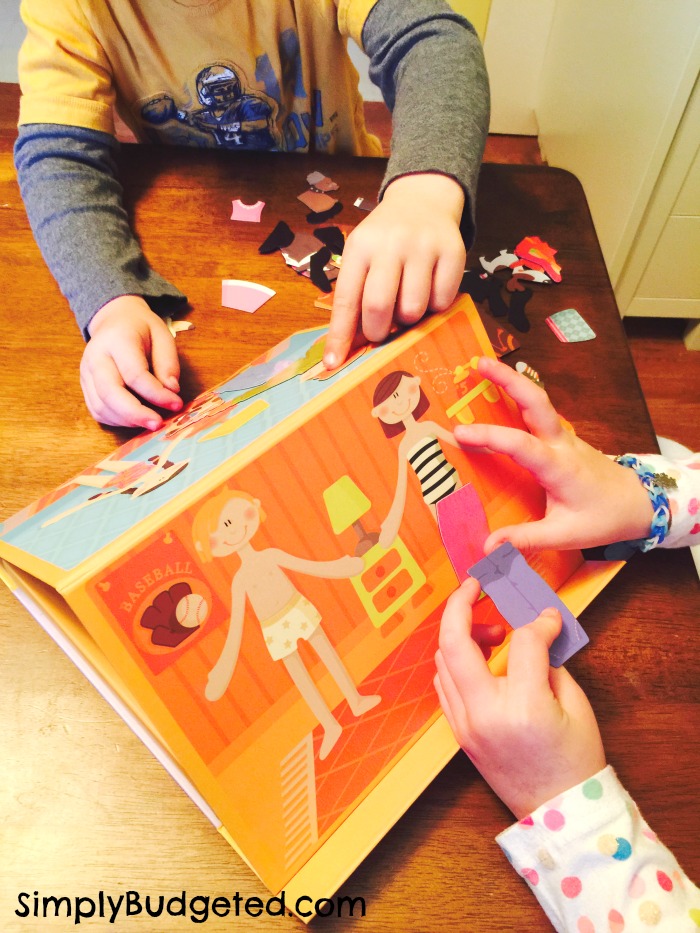 The Sevi Magnetic Fashion Magnetic Playset would make a gift for a child in your family. Be sure to check out all of the other great toy ideas Sevi has too when you look for them online at http://www.bonjourpetit.com/collections/sevi and in specialty stores.