Many thanks to Cirque Italia for making this review possible. We received passes to the show to facilitate this review.
When most people think of circuses, visions of elephants, lion tamers, clowns, and high wire acts immediately pop into your head. Over the past couple of decades, though, we have begun to see an increased popularity of contemporary circuses that feature human rather than animal acts. Cirque Italia is one of these new styles of circus and the show makes for a very enjoyable night out with the kids!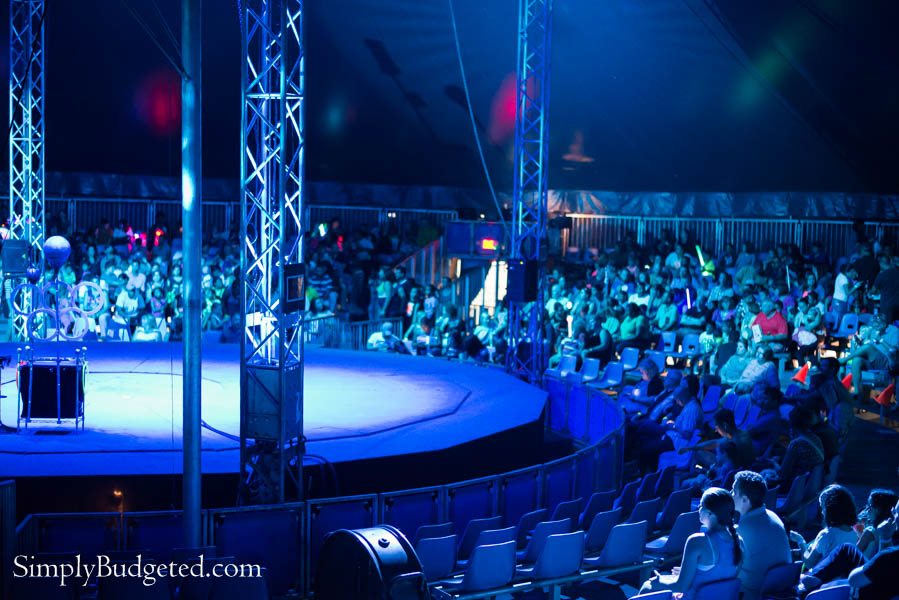 With acts like the Laser Man, the Chinese Pole, and the Hair Hang Act, Cirque Italia is just a fun experience for everyone involved. What sets this circus apart from others like it is the 35,000 gallon water tank that allows streams of water to act as a backdrop for the amazing acts.
The best thing about the night was that our kids were absolutely glued to the action! They kept talking about the acts and clapping along. They really got into the show!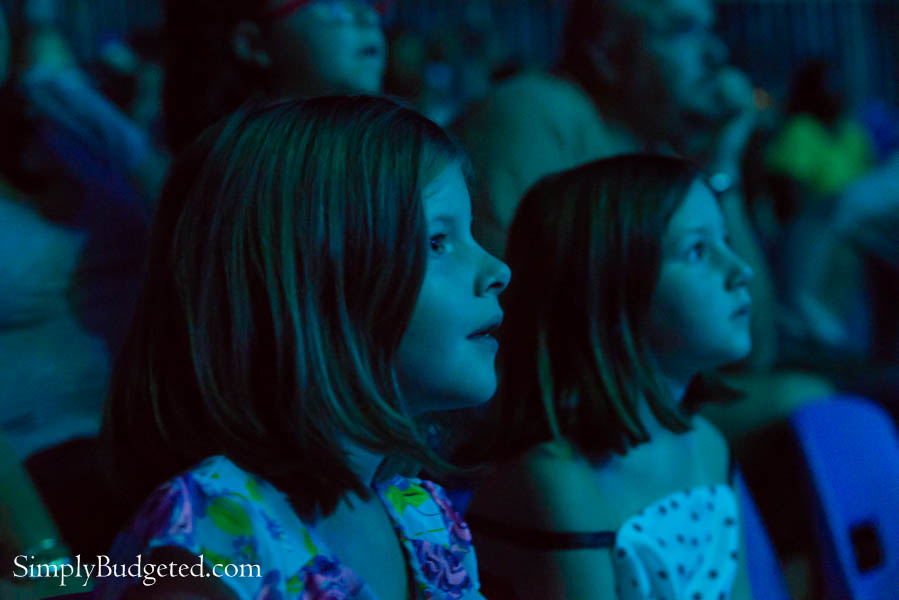 Of course, everyone had their favorites. Grace absolutely loved the mermaid! I have to admit that it was pretty incredible to see how she worked the straps in mid-air.
Sophie's enjoyed watching the silks. The performer hanging in the air, wrapped up and spinning along the silks was just stunning with the wall of water as a backdrop!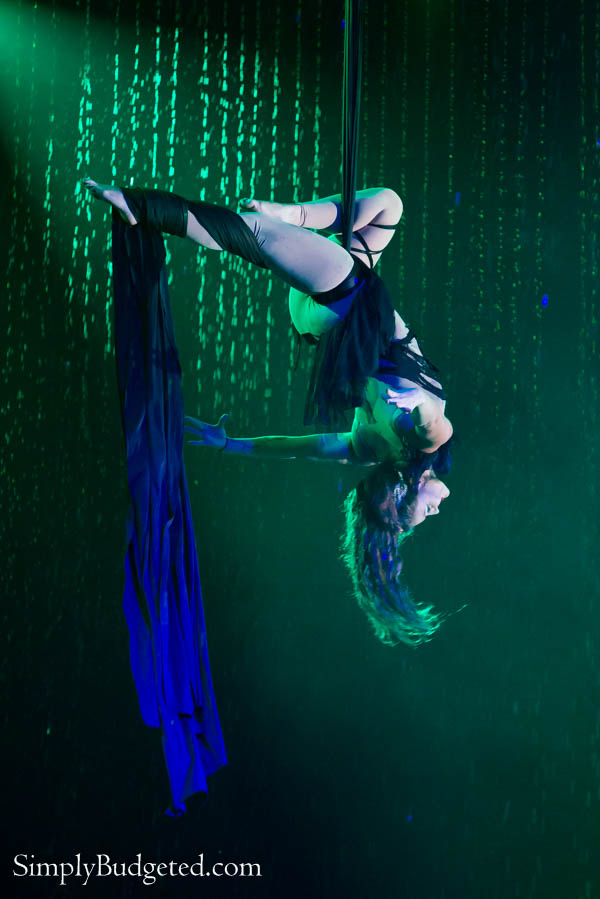 Matthew's favorite came early on in the show. The Juggling Act was very impressive. Those guys definitely know what they are doing!
I think Beth would say that she liked the muscular guys who did the Chinese Pole and Hand to Hand acts, but judging by how much she laughed at the clown, I would say that she really enjoyed him the most. The guy gave some great comic relief and really engaged the crowd, even pulling some on stage, while the crew prepared the stage for the next act.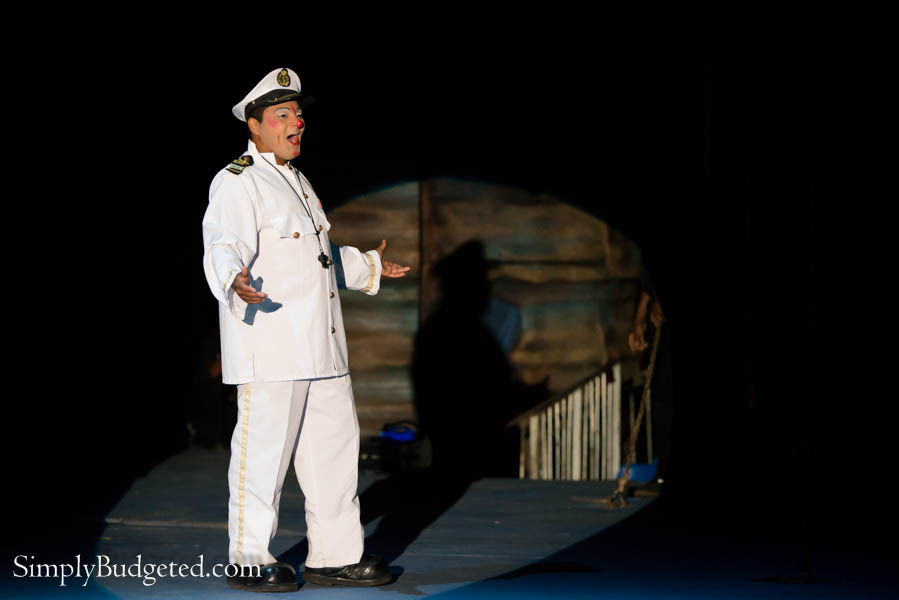 For my part, I enjoyed the Duo Sailor Lira Act towards the end of the show. I loved that the act was a little silly, but still had some impressive maneuvers. It made their part of the show seem so effortless and I think I enjoyed it that much more for it.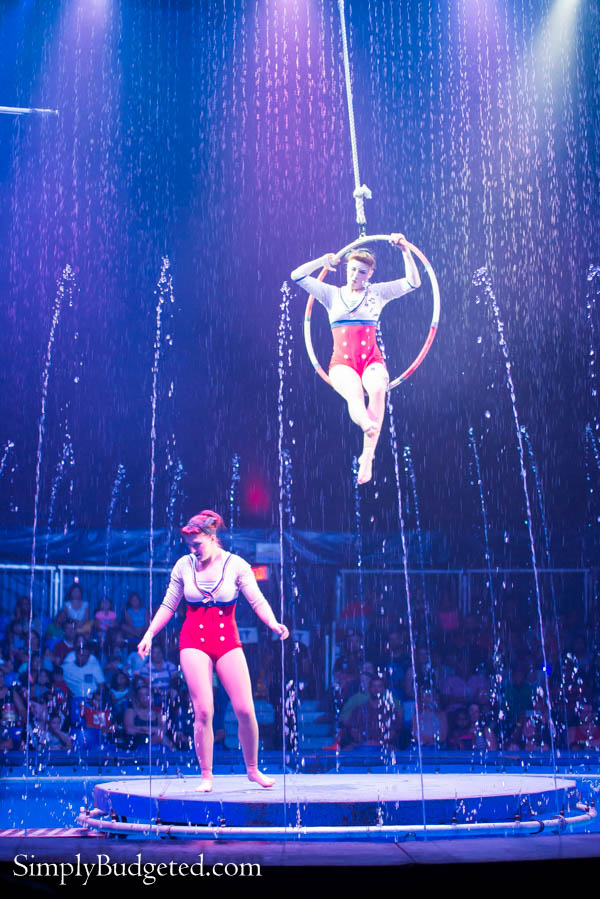 All in all, the family had a great night out with some wholesome family fun and a much needed break from a difficult few weeks.
Have you attended one of these contemporary circuses? What is your favorite act? Leave us a comment and tell us all about it!