In the past year, we have said no to several STEM (Science, Technology, Engineering, and Math) related activities for our kids. Each time I said no, I felt a little guilty over it. I realize that my guilt comes from my love of STEM … the pesky undergraduate degree in Computer Engineer makes you want to say yes to all STEM, all the time. At some point, though, reality sets in and I realize that saying no to these STEM-focused activities is the best thing for our kids and offers up opportunities for all kinds of other activities that can still teach them those STEM lessons.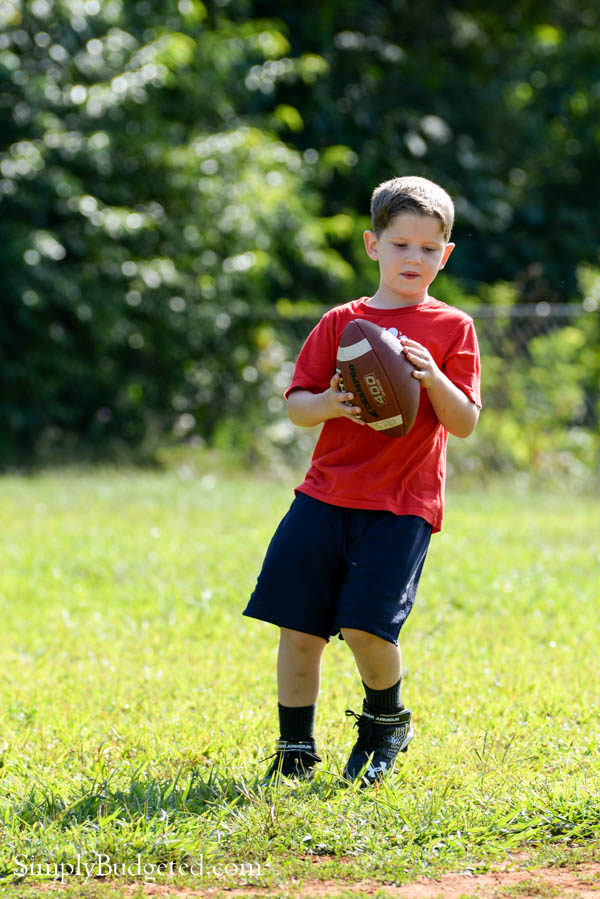 The first time we said no, the STEM activity started at 7am. Here is where I admit that I am not a morning person … at all. There was no physical way I was going to be able to have my kids at the school at 7am. Sure we are up and getting ready for the day by then but I am not that good at morning to make that happen. Sorry kiddos.
This fall, when Grace was invited to be part of  STEM focused activity group, we had to say no again. All of our kids are maxed out with their two after school activities but this was also right before her piano lesson time. We can only take so much afternoon shuffle!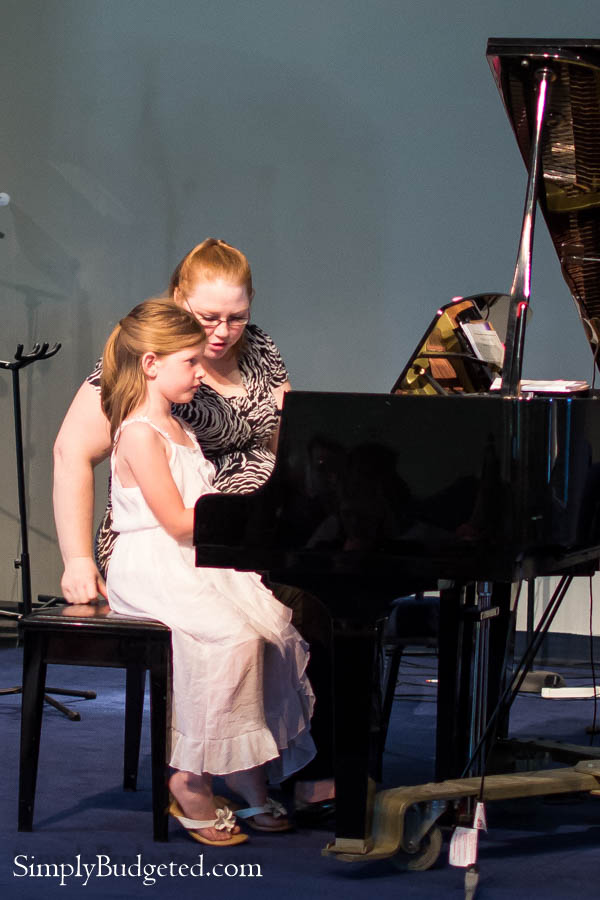 Here is where my engineering mommy guilt started to set in over saying no to STEM. Wasn't I supposed to be one all for STEM? Shouldn't I be jumping at my kids involved in anything STEM? Why wasn't STEM a priority for us? Then I had one of Oprah's Ah-ha moments (yes I am dating myself there.) STEM is everywhere for us. It isn't about making it its own special thing. Brian and I both grew up when there wasn't STEM. Well there was … it just wasn't given a name. During that time, I somehow overcame all odds and became a female to graduate with undergraduate degree in computer engineering.
So where is STEM for our kids?
Piano Lessons – Wait you said STEM, not STEAM. I know! Do you know there is math hidden in those piano lessons?! Those eighth notes are pesky fractions! Score!
Scouts – Both of our girls are in Girl Scouts and Matthew is now in Cub Scouts. They have all kinds of badge and rank work that requires them to use math, science, engineering and technology. Grace is so excited to work on the Digital Photographer badge with Brian that she can hardly wait!
Sports – It might seem like organized recess at the younger age levels but those kids are learning hands-on science there. Physics will later tell them that what goes up must come down but they will quickly realize this in real life when the t-ball flies straight up in the air and comes back down to hit them!
Technology Time – At this house, we don't really have defined technology time. The kids do ask if they can use devices. They think they are playing a game and at times it isn't a math game or reading game but that game is teaching them technology! They are learning to use a stylus, or a mouse, or a touch pad. Um yeah. Amazing. I played Oregon Trail when I was their age. My first coding language was BASIC. They better watch out because I will be sliding some of those coding apps on there soon! 😉
Cooking Lessons – These kids do live with This Cookin' Dad after all … "help make a meal" is a common chore around here. I do rock at making cake mixes from a box too. How is this STEM? Glad you asked. They are having to use those math skills with the measuring PLUS they are having to learn how to read and follow directions. Engineering is all about processes … welcome to Cooking Class (also know as Engineering Processes) kiddos!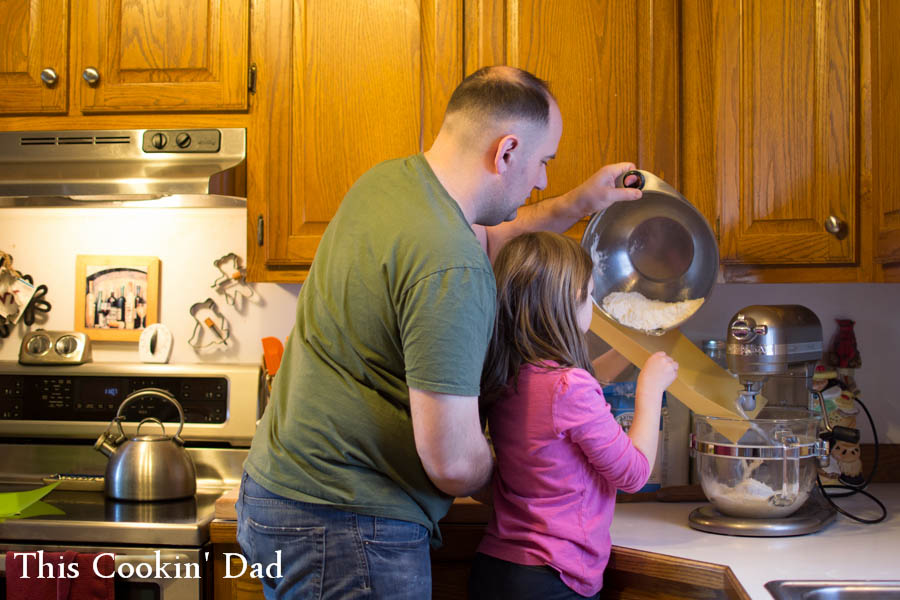 See what is happening here? These kids have a life that is full of STEM. We don't have to throw more STEM-focused activities at them. While I love STEM-focused activities and even plan some on my own, it is important to remember that STEM is about EXPOSURE to Science, Technology, Engineering, and Math. It is about make Science, Technology, Engineering, and Math applicable in the real world. So don't feel guilt saying no to that STEM group at 7am. Instead make sure STEM is in your life in everyday activities!
How does STEM creep into your daily life? Leave a comment and share your tips!