Online shopping isn't just for the holidays around our house … but that doesn't mean that we don't shop online for the holidays. How many people have ever had the FedEx driver ask them if they actually shop at the stores? Ummm, we do! We know our FedEx and UPS drivers because they are here so much. Online shopping saves our family all year but it helps make our Christmas complete too!
One of my big goals for Christmas shopping is to stay on budget while I attempt to complete my shopping list. I wish we didn't have a budget and could get everything that everyone wants, but that just isn't reality right now. I love that sites like CyberMonday.com help keep me on budget and ready to reach the goal of having those exact right presents under the tree!
I love to find savings but hate having to hunt it down. CyberMonday.com knows that you are busy and makes it a point to be your one-stop shop for the best Cyber Monday promotions! The best part is that you can use Cyber Monday all year round to find deals and special savings from hundreds of online retailers! CyberMonday.com collects coupon codes, limited time offers, and special saving opportunities from over 800 online stores and puts them all in one convenient place for you to use.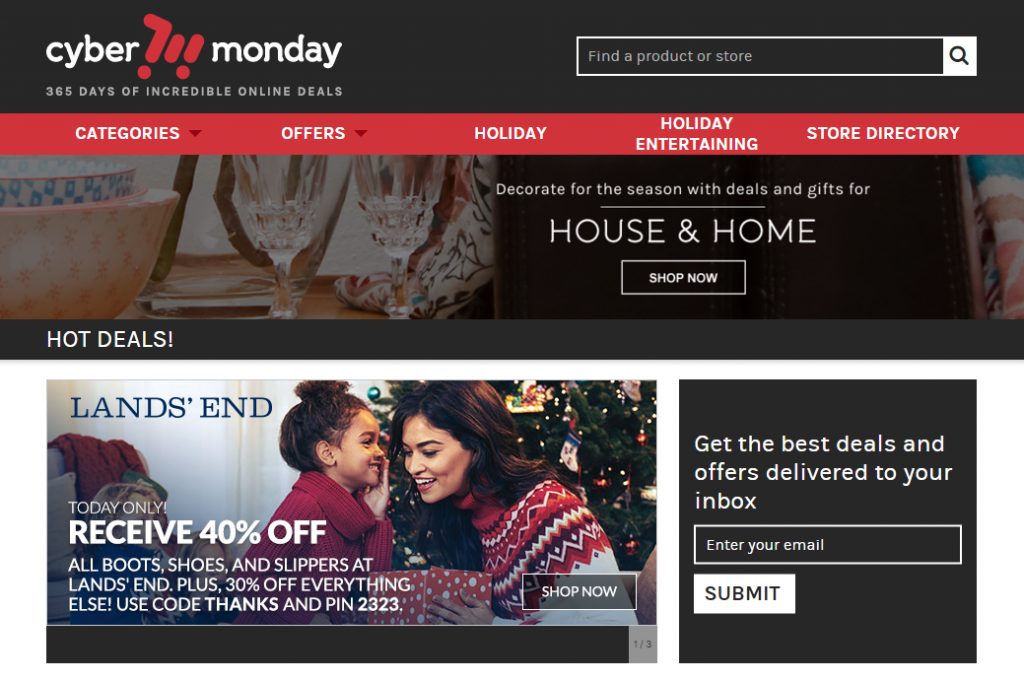 Here are three tips for staying on budget this online shopping season …
Watch for FREE SHIPPING. I have been known to ditch my online shopping cart if I get to checkout and find out that I owe $10 in shipping … especially if it is for one article of clothing someone wanted. That shipping cost just ate up all of my savings!
Watch for online shops that you let you combine PROMO CODES. Some stores will let you use up to three promo codes at once for added savings!
Review the return policy. If you can return items in store, you can save a ton on return shipping because while shipping to you was hopefully free the shipping items back generally isn't (a few sites do allow free return shipping now! YAY for them!)
One of my favorite, favorite, favorite sales each year is the Land's End sale. I get too many store emails to  watch and see when the good sales are but I am excited to use CyberMonday.com emails to know that it is time for their boots to be on sale. I have a thing for Land's End boots for the kids …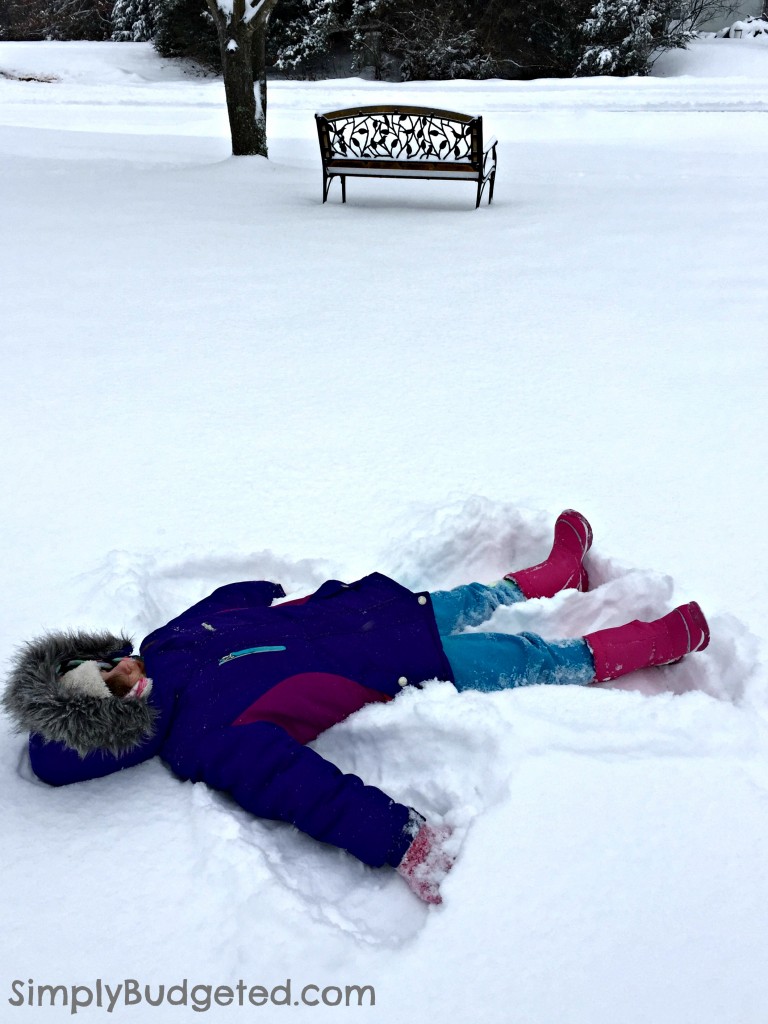 They get new boots each Christmas (thankfully our snow comes after Christmas here in Virginia!) so this is always on my Christmas shopping list for them.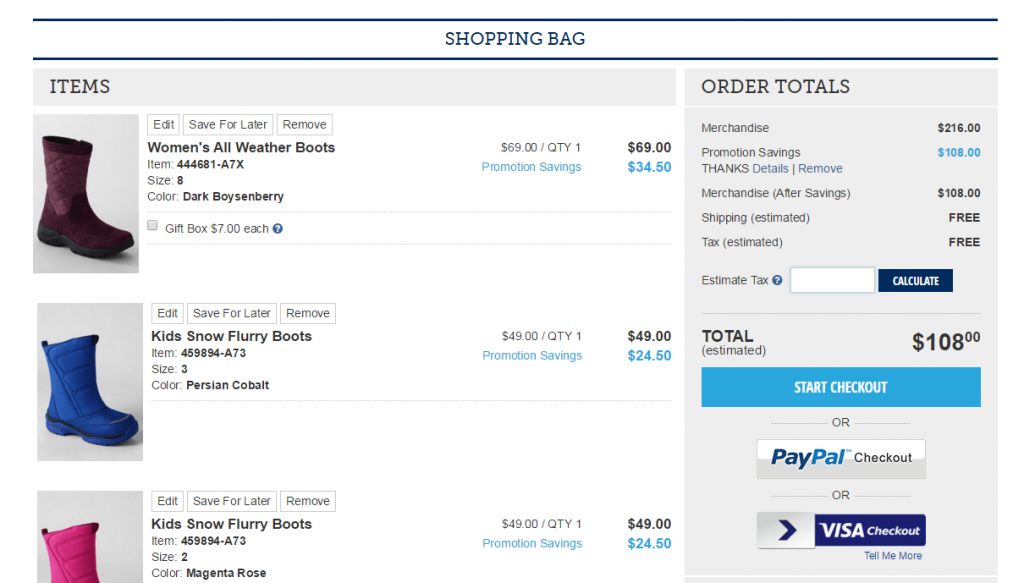 Yes, I put a pair in the cart for me too. Shhhh. My Land's End boots are only from the '90s and while they are amazing and in great shape. I think I can sneak in a new pair this year! Just don't tell Brian…we'll say that they are from Santa!
What is on your online shopping list? Do you have any great tips? Don't forget to sign up for CyberMonday.com emails to keep your Christmas shopping budget under control!
I was selected for this opportunity as a member of Clever Girls and the content and opinions expressed here are all my own.