This post has been sponsored by Kimberly-Clark and The Motherhood.
Spring cleaning is, admittedly, not my favorite time of year. I love the springtime, but would much rather spend it outside in the fresh air than inside scrubbing the kids' messes off of everything! The key to successful (and fast!) spring cleaning is to get your kids involved and make absolutely certain that your cabinets are stocked with everything you need from Walmart and Kimberly Clark.
Spring cleaning is really about getting the house ready for the summertime. You need to clean the windows so you see outside, those grills need scrubbed so they are ready for outdoor cooking, and it's the perfect time to air out the house and clean those winter germs off of door handles, light switches, and faucets. Seriously, there's nothing worse than a winter cold in May!
Stock Up Now
Stocking up on supplies is key. We are an active family with abnormal work schedules and three kids with multiple activities each. We never want to miss out on an opportunity to clean the house because we ran out of paper towels or cleaner!
We love Viva® because they work just like a cleaning cloth to stand up to any cleaning job that you might have! Viva Towels are strong and soft and are perfect for delicate surfaces like coffee tables and even those messy little faces! Viva Vantage® is more like terrycloth, ideal for scrubbing stainless steel, bathroom counters, and other jobs that require a little more muscle.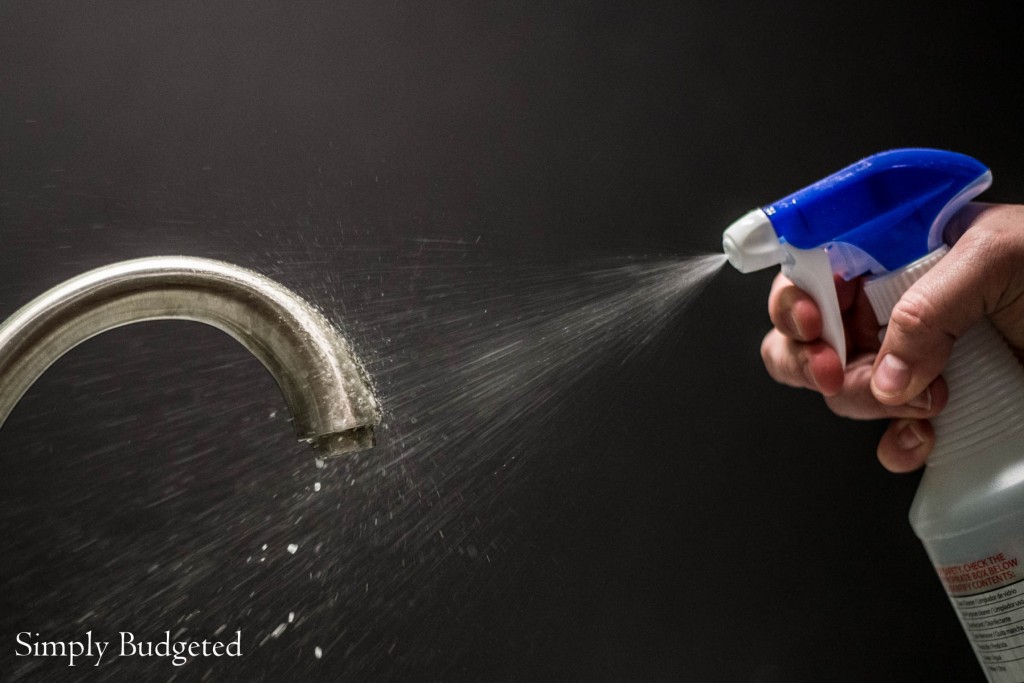 We are not usually too picky about bathroom tissue, shopping instead for price. One key is that, since we are on a septic system, the tissue must be septic-safe. Scott® 1000 and Cottonelle® Clean Care have us covered on that. If you look in our cabinets, you are likely to find both because we will happily stock up when they go on sale at our local Walmart. Cottonelle's Clean Ripple Texture cleans those little bums better than the national brand and Scott 1000 gives us long-lasting value, so I don't feel like I have to fuss quite as much when the kids get a little…overzealous…with their wiping!
Get The Kids Involved
Kids should know that they are expected to contribute to the house. Our kids have their own bathroom and one of their chores is to clean it and make sure that it stays stocked with soap, clean towels, and toilet paper. The trick is that you have to make it easy on them.
A bin of supplies that need to travel upstairs (pictured above) or a cleaning caddy stocked with everything the kids need to clean the bathroom (especially the Viva Vantage paper towels) puts it all in one place for them and eliminates the "I couldn't find it" excuses. There's something about the kids knowing that they can do it themselves that is just empowering for them. Not only does it make life a little easier on me, but I know that my babies are learning how to take care of themselves when they are all grown up.
Looking for more tips? Head over to our Spring Cleaning Pinterest Board for ideas from around the web. Have your own tips? Share them with our community by leaving a comment!