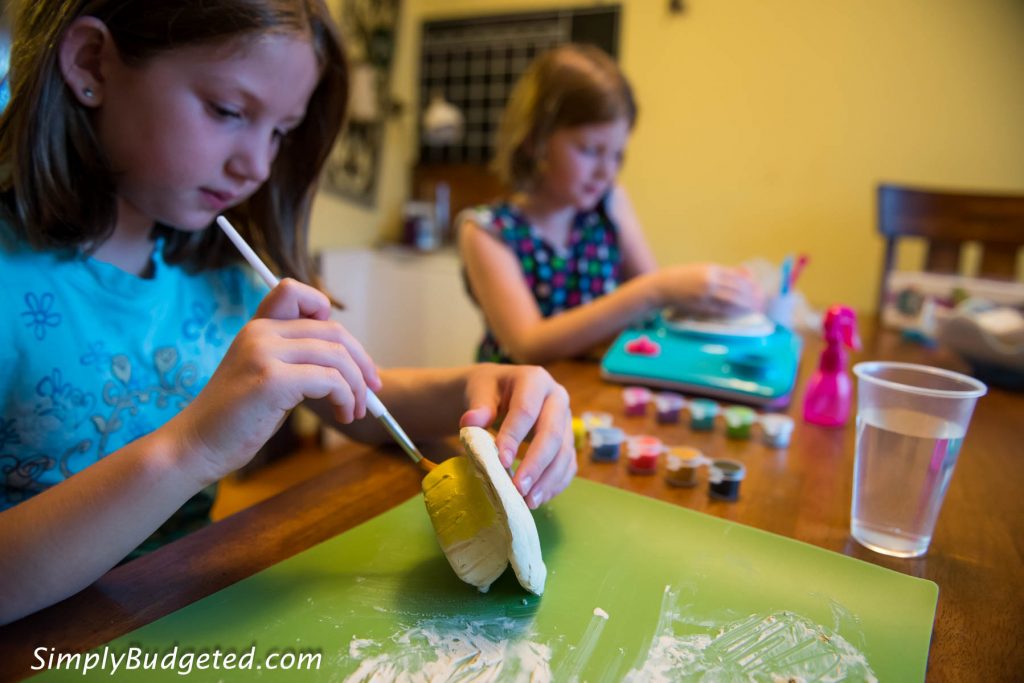 Details about Pottery Cool …
This is real pottery that your kids can actually do themselves. Your child can create items they can actually use! Plus it's easy to use and easy to clean up. You can find Pottery Cool at Walmart!
Our Experience …
We are really excited to share our experience with the Pottery Cool set.  I love that the set is a complete set. I didn't have to go dig through my drawers and cupboards to find a cutting tool, paint brushes, or even a punch for the holes. It was all there and had little storage areas. There is even a little squirt bottle so the girls weren't claiming the one from the bathroom. The surface area cleans up fast with a wet towel and was ready to be used again. We will be buying more of the clay so the kids can keep creating!
Sophie has been working on her Brownie Girl Scout Pottery badge. The badge allows the girls to explore pottery through research and hands on activities. One of the activities was to make a pot. Sophie decided that the Cupcake Pencil Holder was a pot with a top and would satisfy that requirement. After reviewing the instructions that had pictures, I decided that she was right and it would meet that one requirement for the badge.
Sophie started with the pottery with the clay disc on the pottery wheel. Sophie really enjoyed molding the clay with her hands.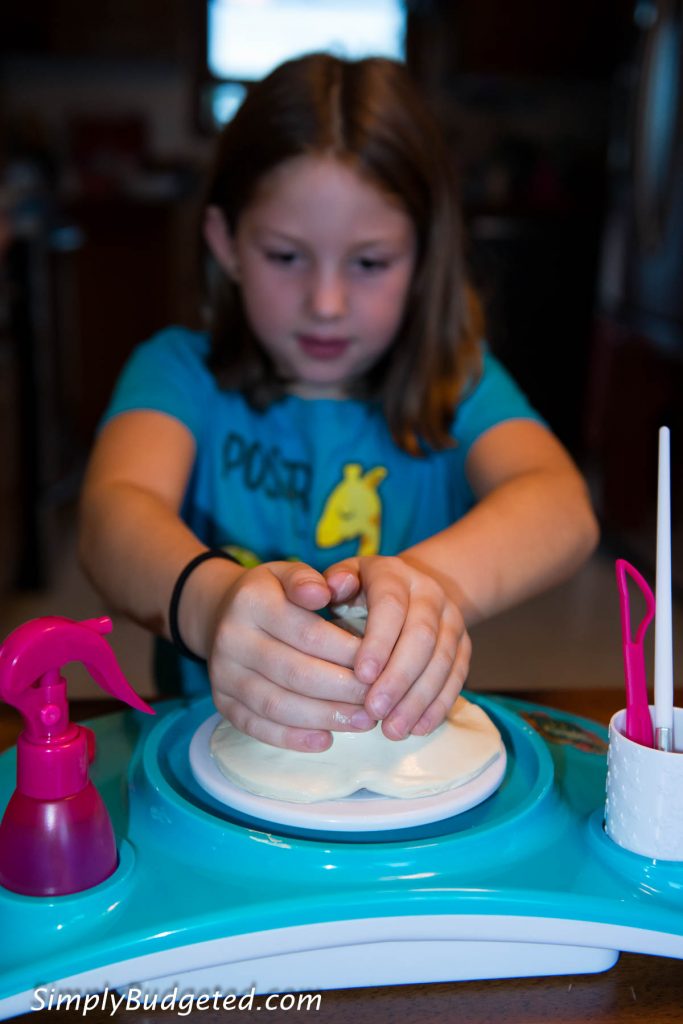 We used the tool to cut the clay to make the edge to her cupcake.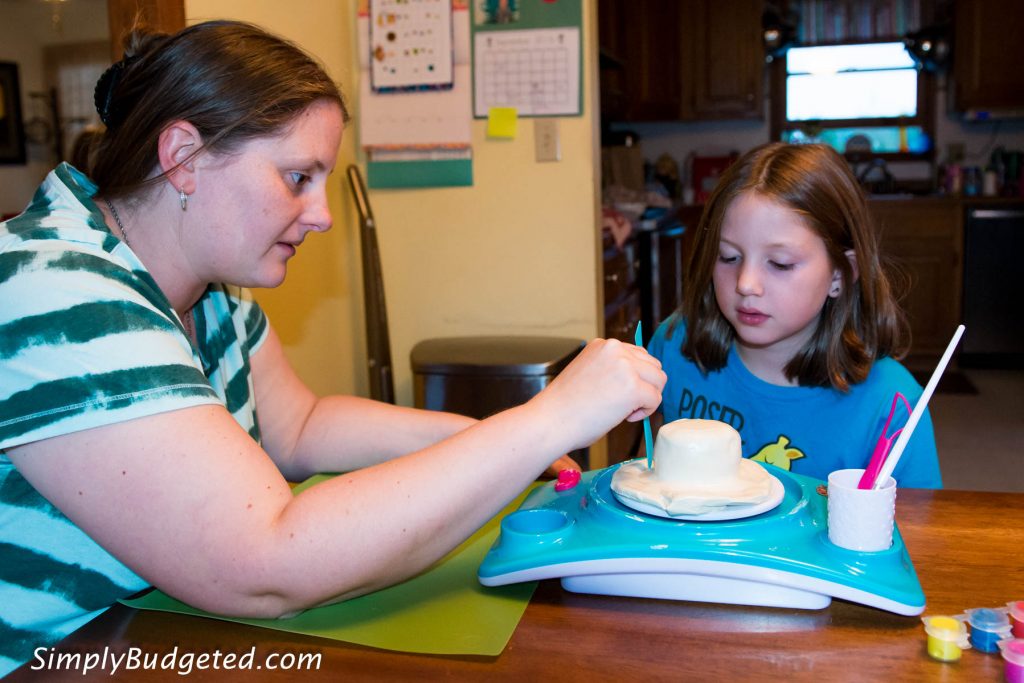 Another perfect tool helped make the edges in her cupcake liner.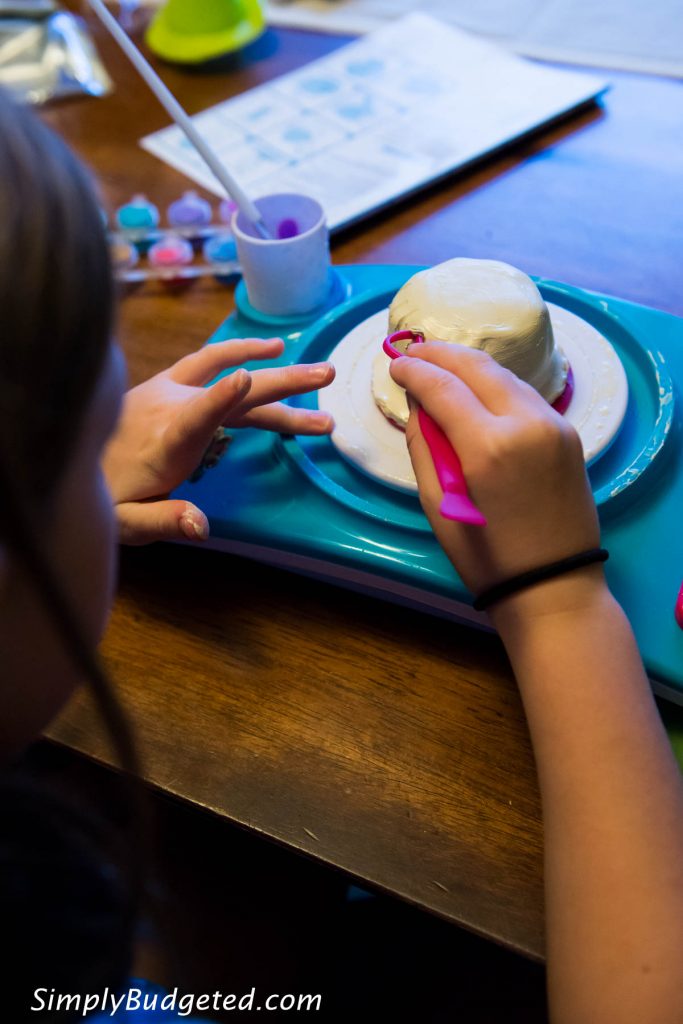 She flattened the top of her cupcake and put the holes in it for her pencils. We left it out to dry overnight. We did have to put it on its side so the bottom could dry. Sophie started painting while Grace made a jewelry holder.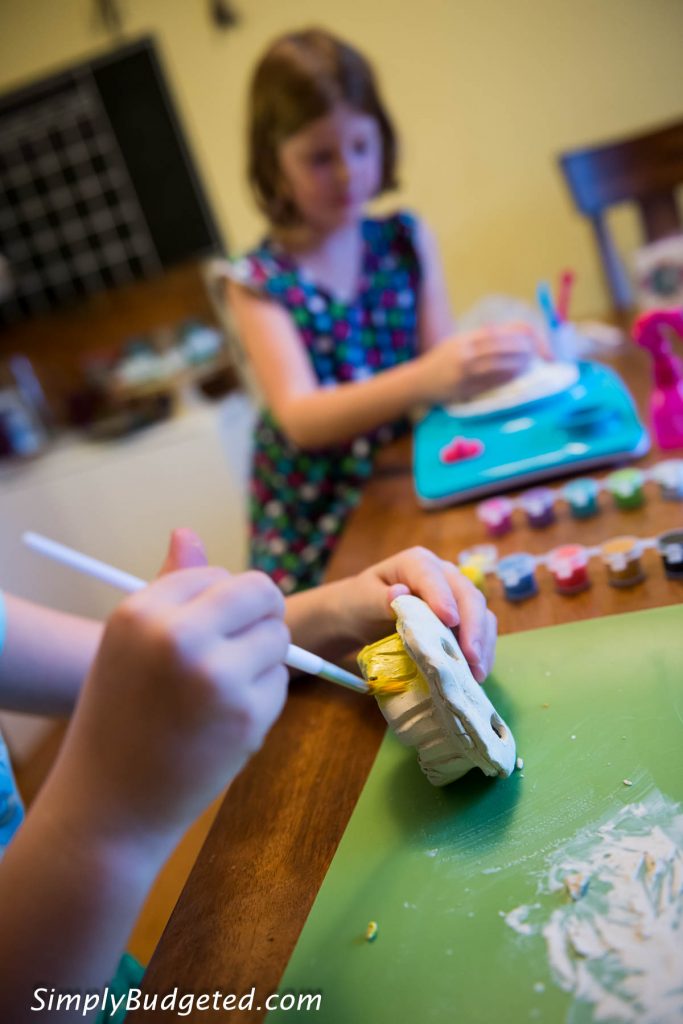 I love that the girls are making items that they can use in their rooms. Sophie is excited to have the pencil holder on her desk. Grace is asking to put the jewelry holder on her dresser for her necklaces and earrings.
Look at how easy it is to make fun, useful creations …

Who in your life would love to use Pottery Cool? Would it be just for fun or would it be for badge work like it was for our Sophie? Leave us a comment and let us know.
I was selected for this opportunity as a member of CLEVER and the content and opinions expressed here are all my own.