Tomorrow is the first meeting for Grace's Daisy Troop. See I am practicing saying Grace's Daisy Troop not my Daisy Troop. I am her Girl Scout leader and have been blessed to find three co-leaders for the troop. YAY!! Being the first meeting for the troop and for me as a leader, preperations tonight took much longer than I expected! oops! It didn't help I signed up for snack duty too. (The best picture is last for sure!)
Grace's vest … Brian practiced his Army trained ironing skills and ironed on her patches! YAY daddy!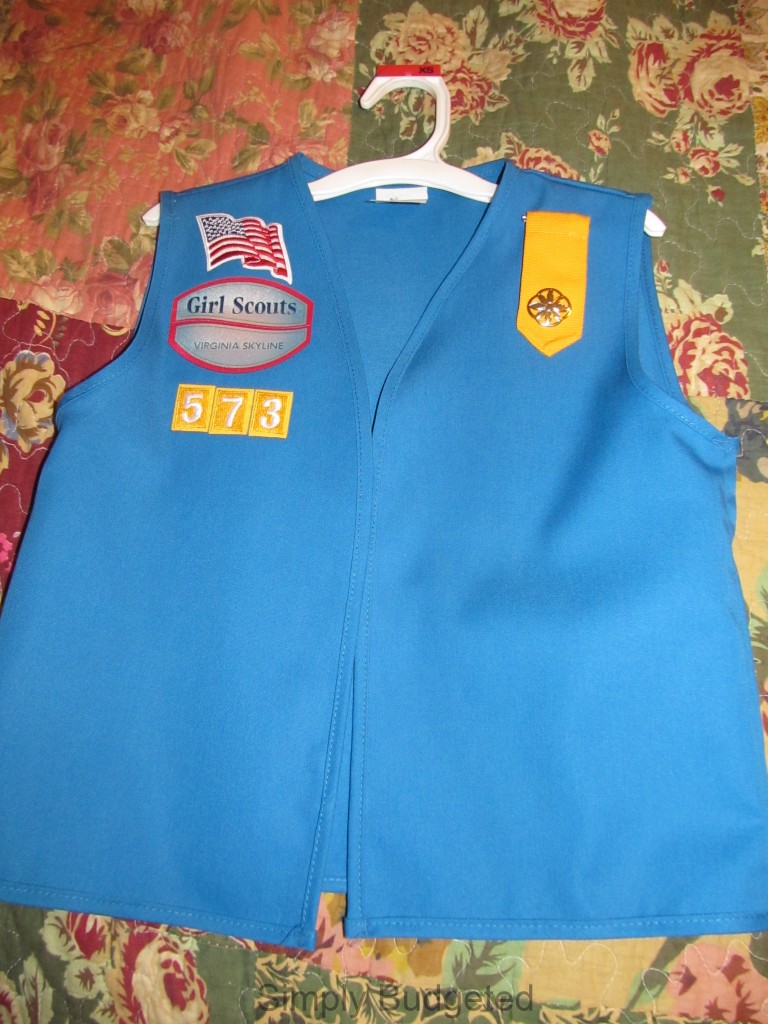 The Troop board with Promise and Law on it! The empty space is for the girls to fill this year!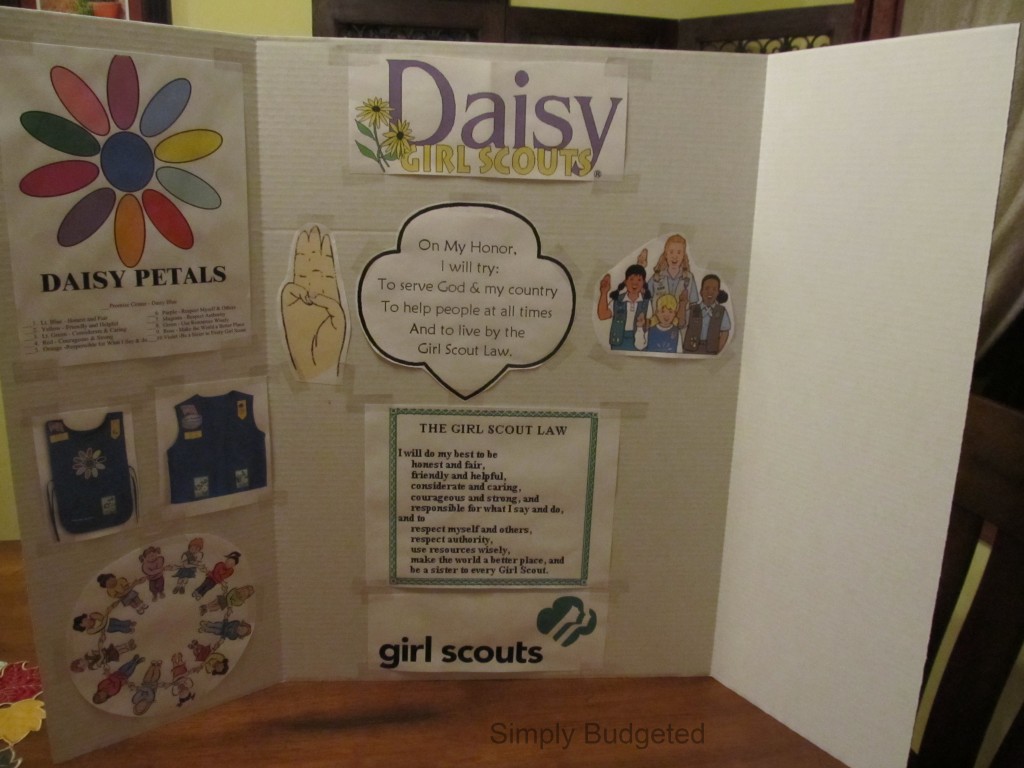 The first snack … Daisy Cupcakes. I love them. (I did take out the one Matthew tried to steal while they were cooling. Bad little dude!)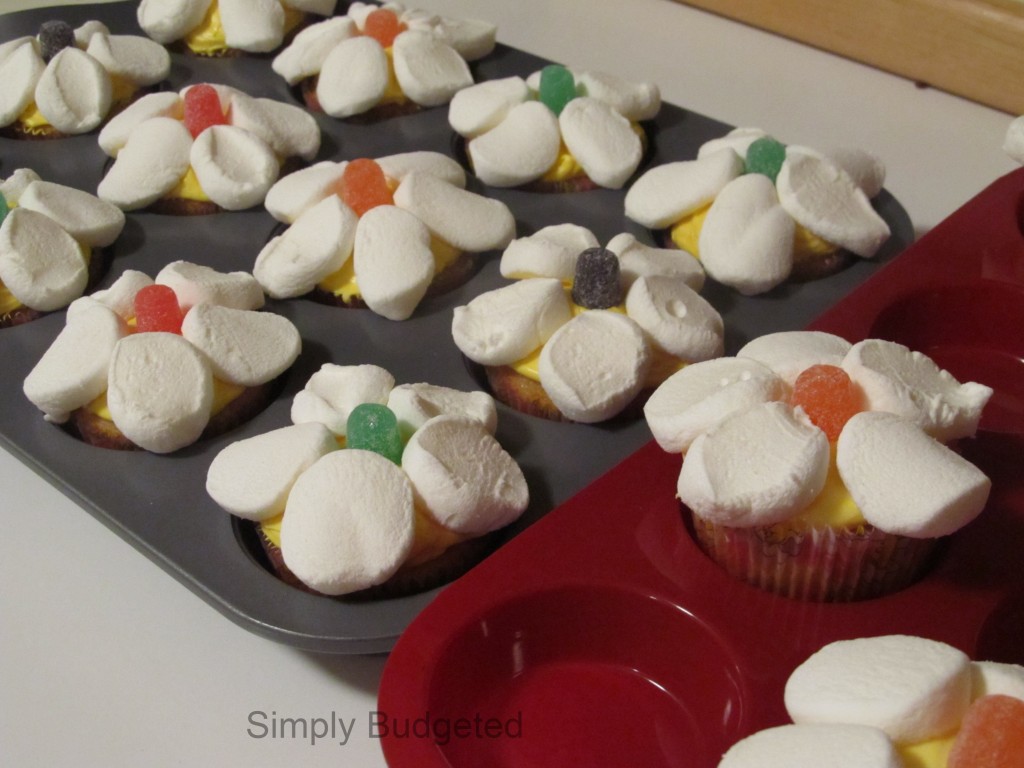 Thanks for visiting! Let us know where your Wordless Wednesday post is so we can come by and comment!