We are excited to provide a review of RiverRidge Kids 6 Bin Storage Cabinet in Espresso
!
We were looking for an affordable option to help organize the mass of toys accumulating in our little boy's room.  We had been using a two-drawer dresser, but the poor boy had trouble opening it and could never find his toys.  Once we saw the bright colors and easy access of this cabinet, we knew that we had found what we were looking for.
The cabinet got here very quickly (just a couple of days) and was incredibly simple to put together.  You have a bit of a balancing act fitting the middle pieces together, but that's not too tough.  The biggest issue was really my own fault.  I'm terrible at screwing in the backings on these types of things and I almost always wind up screwing one through a piece of the wood.  All in all, it took me about 30 minutes to put it all together and that included me having 2 kids running around like crazy!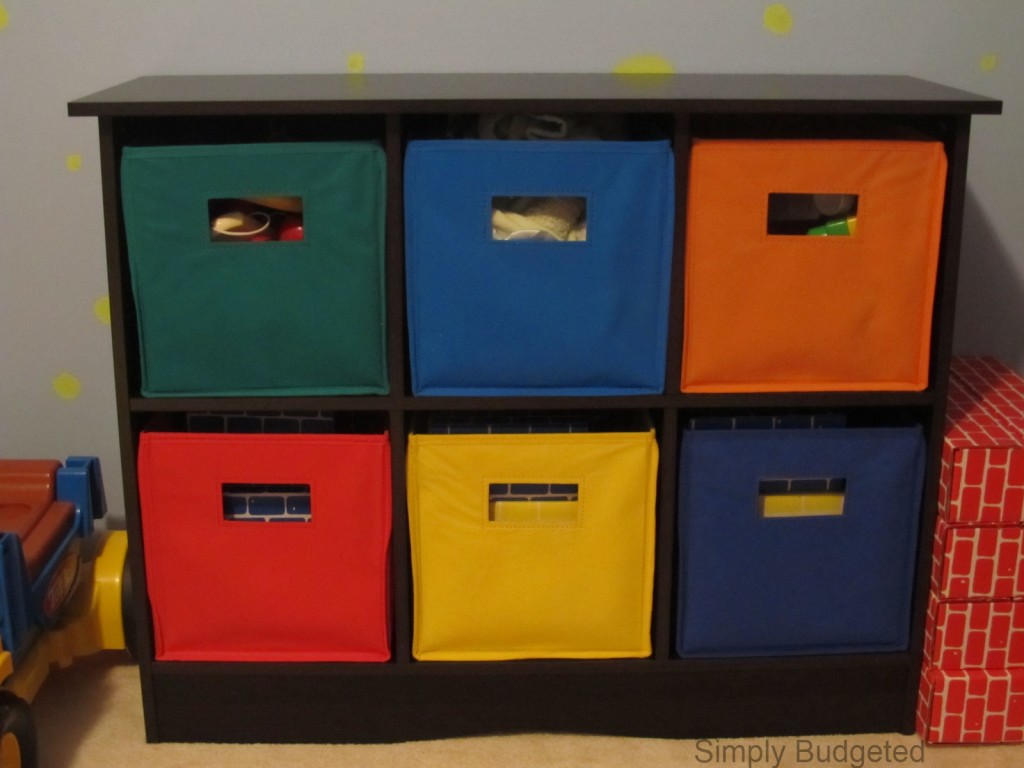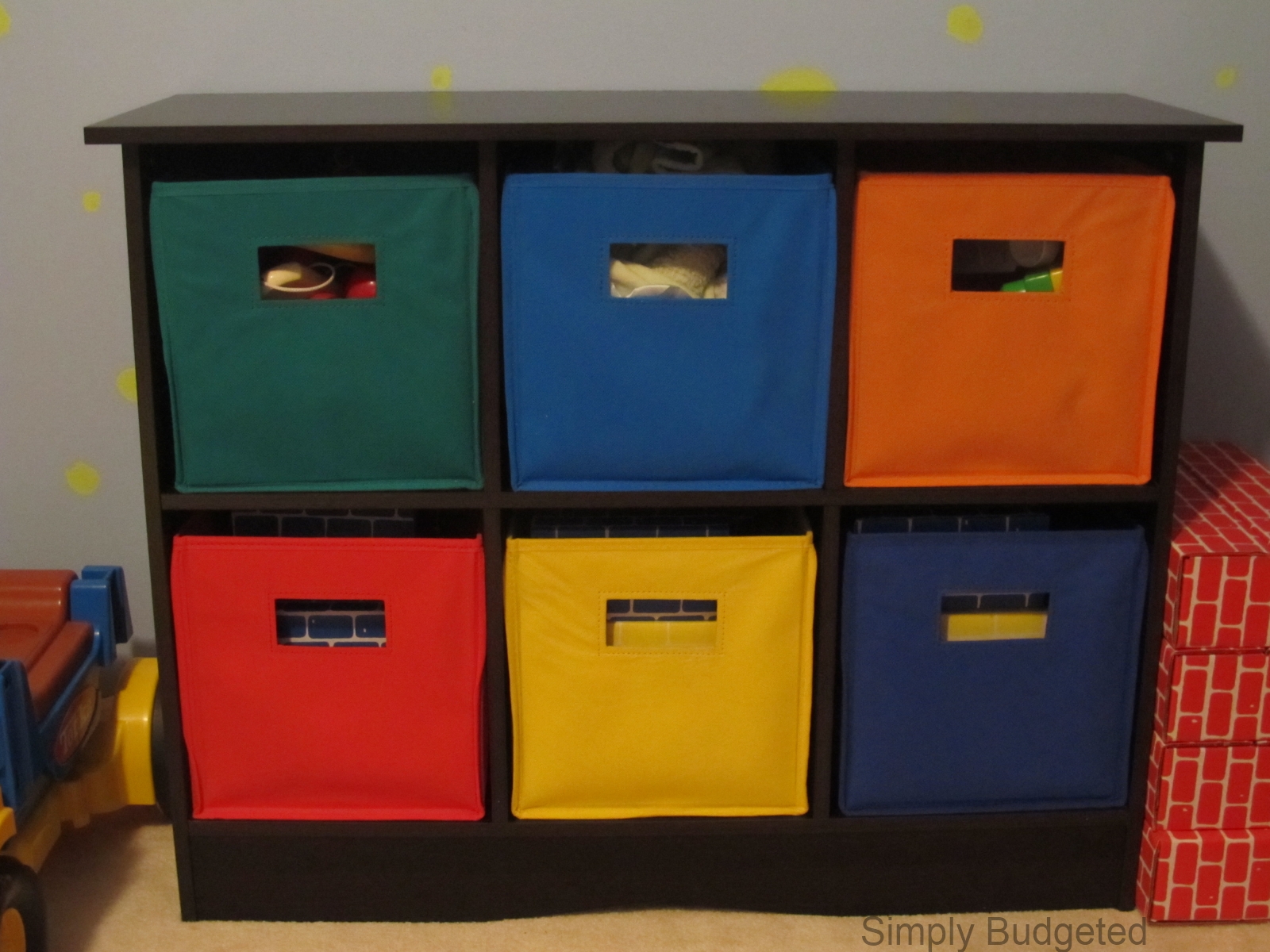 As you can see below, his little cabinet really helps to dress up his space and gives him some real organization for his toys.  Most importantly, he can get to his stuff and line everything up like he loves to do.  After Christmas, we may be looking at getting another one to hold some more of his gifts!  They are so affordable since it includes all six bins and easy to put together that I'm not sure how we can pass it up.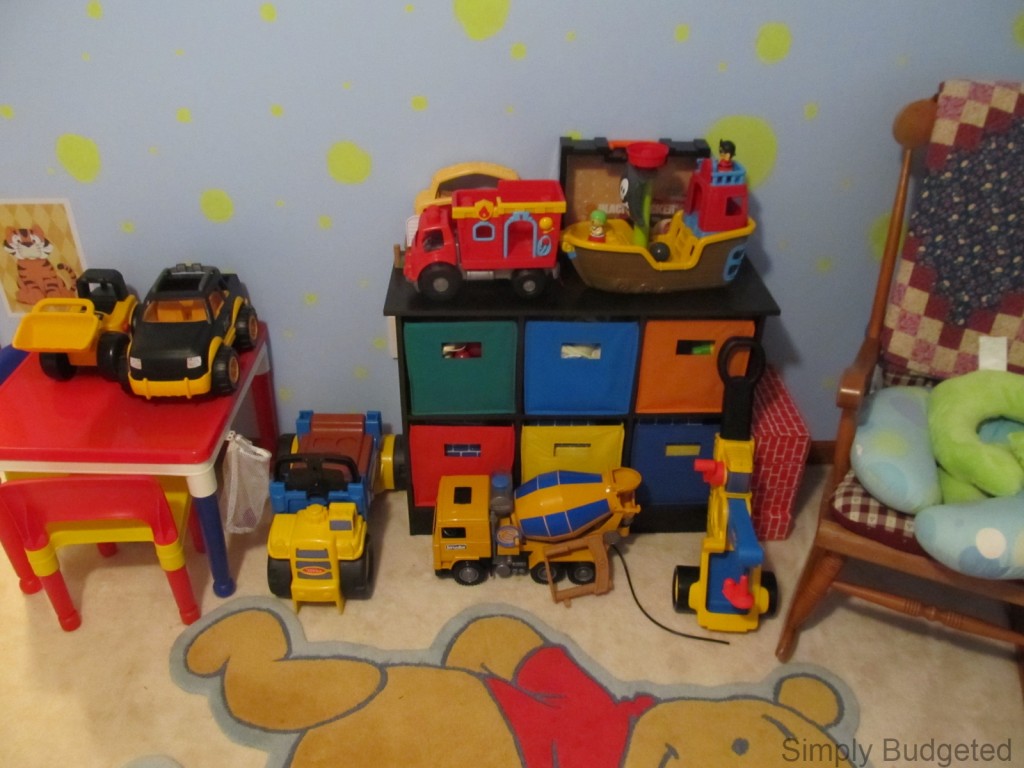 Looking for organizing ideas or toy ideas? Check out some product reviews and then head over to Amazon
to shop!
How do you organize the toys at your house? What would use this cabinet for? Leave us a comment and let us know!