We don't post a lot of deals as we aren't a deals blog but we are the first to admit that deals help make our budget. So we want to share with you the top three deals (in our opinion!) for Cyber Monday!
First up …. 40% off everything at Flirty Aprons and free shipping with code CYBERFLIRTY!! You can't beat this sale. This is a perfect gift for someone on your list OR for your baking self! I LOVE my Flirt Apron! This is the frosted cupcake apron that I LOVE!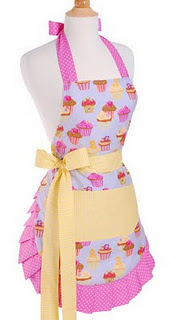 Spoonful of Comfort … Soup Package Black Friday deal is still good today! I wish I sent this instead of flowers recently so think about those who need a little pick me up or meal off but not out!
Regular Price $89 … on sale for 50% off to make it only $49!!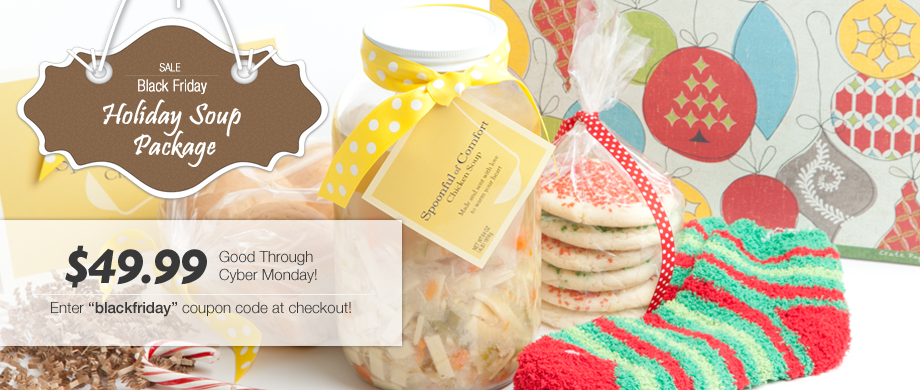 Includes …
Family size jar of chicken noodle soup
– Ladle
– Home-style rolls
– Holiday cookies
– Festive socks
– Candy cane hot cocoa
– Holiday wrapped with a candy cane
– Your own hand-written greeting.
Use coupon code "blackfriday" to get this discount!
And finally … E-Mealz meal planning for 30% off!
E-Mealz is offering our biggest discount ever on gift certificates. Through Cyber Monday, sign up for E-Mealz and get the Holiday Plan for free and 30% off of your new subscription. Another option is purchasing gift certificates for 30% off for all your friends and family. Use the code CYBER to take advantage of these deals.


Where are you shopping this Cyber Monday? Leave us a comment and let us know!