Friday Favorites is another almost weekly feature here at Simply Budgeted. The whole point of this feature is to share some of our favorite finds. Anything is game. Food. Cleaning supplies. Kid stuff. Garden favorites. Recipes. Anything that I really like and want to randomly post about. Reminder/Disclaimer/Whatever: Everything in Friday Favorites is something that we use and bought on our own.
Up this week …
Fall Centerpieces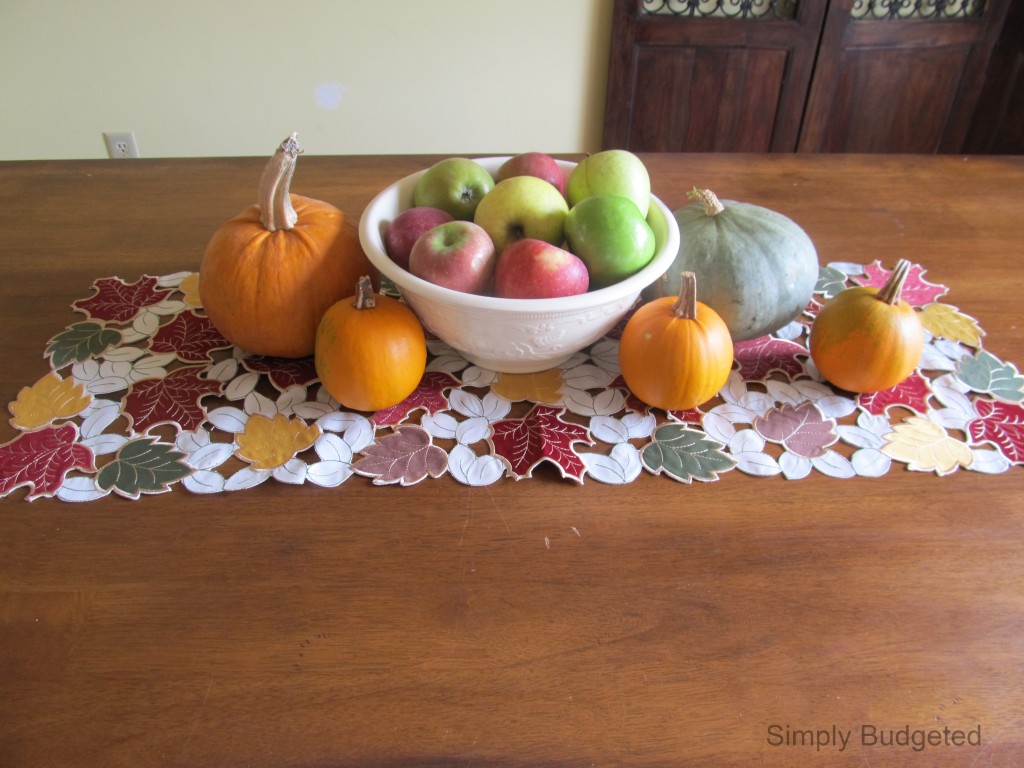 I love creating fall centerpieces because they are so thrifty. Some apples, gourds, mini-pumpkins and you are set. This year I add the Croft and Barrow Cutout Leaf Table Runner I found at Kohl's. It was on sale for $9.99 when I picked it up. I just found it online for $10 (I would never pay $24.99!) It was a simple way to add some color to our table and not cover up the whole table.
Do you make a fall centerpiece? What do you use to create yours? Leave us a comment and let us know!