Details …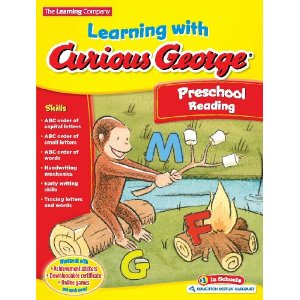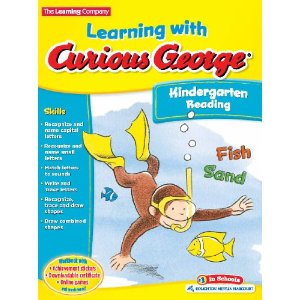 This workbook series draws on curriculum designed by teachers and aligned to National and State Standards. Children will be led through colorful, kid-friendly activities by their familiar friend Curious George.
Each Workbook features: Full color worksheets that draw on Houghton Mifflin Harcourt's deep expertise in classroom curriculum, stickers and certificates to help keep kids motivated.
Our Thoughts …
We have both a preschooler and kindergartener at our house so we were excited to receive both of these books. Sophie has really been enjoying the Preschool book as evidence by her work in it pictured below!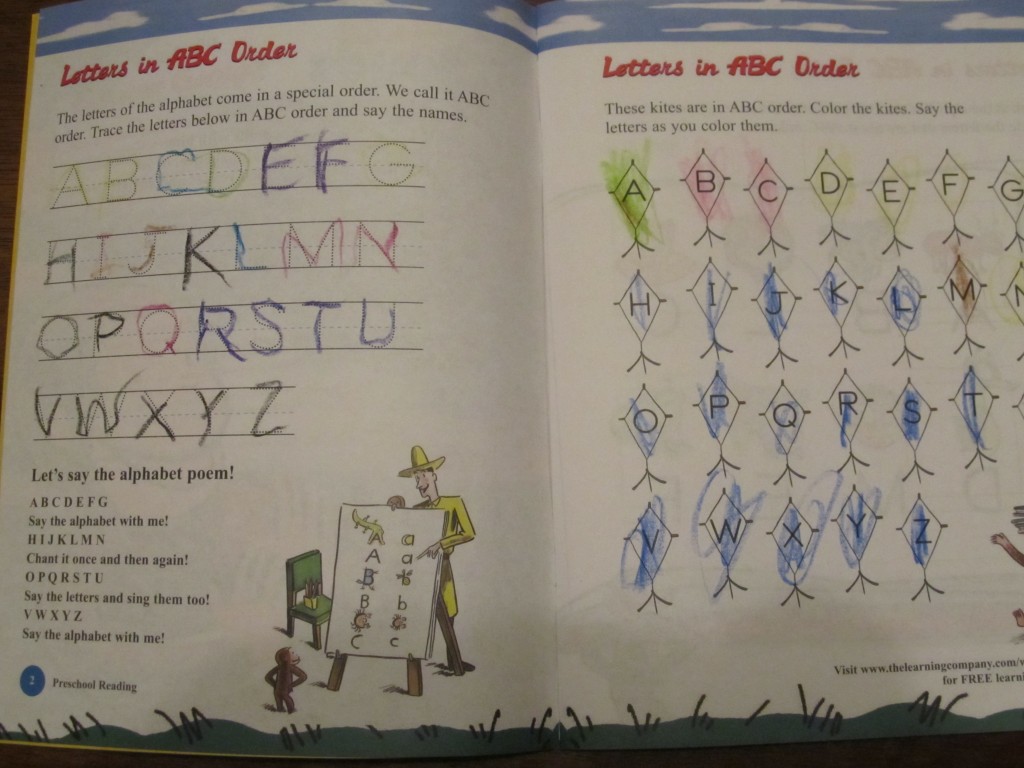 We like that these books are written to level they are stated to be because we have found this isn't always the case. Plus the activities are short and keep Sophie's three (almost four!) year old attention. Another great feature of this workbook is that it is in color. We have bought many workbooks only to get home and find out all of the print is in black and white which just doesn't get the same interest from the kids for sure!
These are available on Amazon right now along with the companion Math workbooks
!
NOTE: We were provided with sample items to provide this review. All thoughts and opinions expressed are our own.