The Super Bowl is coming up!  Even if your team doesn't make it, many of you will still tune in for an entertaining game.  As I got to thinking about the game this year, I panicked!  Beth and I will still be on our vegan diet!  No cheese, no sour cream, no buffalo wings with blue cheese dressing!  What's a guy to do?  I had some choices to make.
If I stray from my plan, even for the one day, it'll be easier to stray moving forward.  No, I can't do that.  My health is just too important.  So what can I do to pare down and make this a vegan menu?  I can't bring myself to use fake cheese or to try to make buffalo tofu.  I'm sure it's fine, but not for me.  I can however, make a few things that I enjoy anyway.  Our vegan Super Bowl menu this year includes: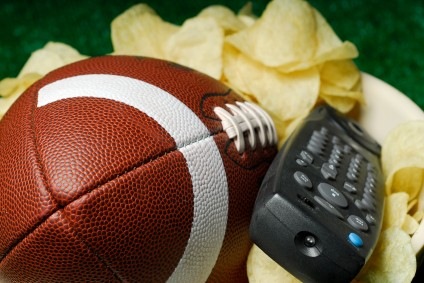 Vegan Chili (over rice with corn chips, of course)
Tortilla Chips
Guacamole
Salsa
Sweet Potato Fries
Cut Veggies
Pita
Hummus
This is food that I love to eat, that I can easily put together before the big game, and that you can pretty easily eat between plays while sitting on the couch.  Best of all I won't feel guilty and heavy the next morning from all of the food.
While you are planning your menu, make sure that you pick up some NFL shop coupons and get some great gear to show your support for your team.  Who are you routing for?  Leave us a comment and let us know.