Coupon codes seem to be a hot topic these days. There is good reason too … they are all over the place. I remember I used to feel lucky if I had a coupon code when shopping online but now there are so many resources for  coupon codes that isn't the case. It can be easy to be lost in the web of coupon codes so here are some of my favorite tips!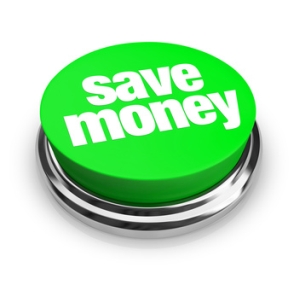 1. Always look for a
coupon code
. If you see a promotional code or coupon code box when you get to checkout on a website, STOP! Open another browser tab and do a search for a coupon code you can use. Just take a couple of minutes to look. You might save money, you might not.
2. Watch for conditions on coupon code. The coupon codes I hate the most are ones that say "Free Shipping for orders over $49" or something like that. I am rarely spending that much on online order so these coupon codes aren't worth using for me. My favorite coupon codes are the Free Shipping ones and the save a percentage off everything at the site!
3. Check to see if you can apply more than one coupon code. Some sites will let you use more than one coupon code such as a Free Shipping coupon code and a percentage off coupon code. Around the holidays I have also seen coupon codes for a free gift with purchase that can be combined with coupon codes. At the same time, be careful when you try this! Check your order total before you hit submit because I have had sites default to the lesser value coupon code if they don't take two coupons.
4. Some coupon codes are one time use only. These coupon codes are more like gift certificates and can't be shared. You will sometimes see people sharing them on coupon code sites because they don't always say they are one time use. There is no set standard to tell if a coupon code is one time use or not.  Don't despair, you might also need to try more than one coupon code to find one that works. Some of the shared coupon codes have already expired but are still listed so keep trying!
5. Share! If you have a coupon code, share it as others would probably love to use it too. Many sites allow users to share coupon codes … probably the ones you are visiting looking for coupon codes! So pass along the savings and hopefully next time you find another coupon code to use too!