We are excited to share some of our health tips that are great for families!
1. Exercise as a family. You don't have to break out the Richard Simmons DVDs to do family exercise! Try going for a walk around the shopping mall or plaza when you go to the store or restaurant.  We took a long walk around an outdoor shopping mall this past Saturday. The kids loved the fountain if you wondering!;)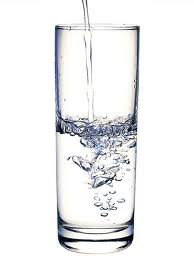 2. Make healthy food choices when you can. You don't have to give up the foods you love but consider adding something healthy to your meal. For our dinner out on Friday, we split a big salad and a pizza. Sure we could of ordered a bigger pizza and loved it but the salad added some great veggies to the meal. Plus Sophie only ate the salad … I want to love salads as much as my four year old does when I grow up!
3.Get enough sleep. If you stay up half the night and then get up at the crack of dawn, you probably aren't getting enough sleep. Are your kids getting enough sleep. It is easy to look up how much sleep kids need. Everyone in our neighborhood thinks our kids go to bed too early but they are getting the 10-12 hours of sleep they need!
4. Think about alternative health options. Brian started to see a chiropractor last year and it is really helped his back. Locations such as Natural Horizons are also a great natural health option.
5. Focus on drinking water. Trade the soda, coffee, or tea for a glass of water and save those calories. Get your kids to drink water by adding a lemon slice or frozen blueberries!
What is your favorite family health tip? Leave us a comment and let us know!