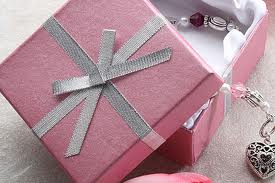 We guys have several times throughout the year when we are "required" to give some sort of gift to our significant others.  We have birthdays, anniversaries, Christmas, Valentine's Day, and, if you have kids, you can go ahead and throw Mother's Day in there as well.  We all know better than to forget any of these dates.  Sometimes, though, you should consider the occasional surprise gift.
Unexpected gifts can go a long way to developing a healthy relationship.  Gift giving can help you show your appreciation for all of the things that your significant other does day in and day out.  After a long day at work or home with the kids, a simple gift, just because, can really help to lower stress levels.  This makes conversation easier and can lead to fewer fights and better time spent as a couple or even as a family.
These gifts do not have to be extravagant.  Sending something simple from an online giftstore for her so that she receives it at home or work  can put that smile on her face that you know you are always waiting to see.  I regularly buy flowers for Beth at the big box warehouse store.  Even if I don't have time to put them together in a vase, she will happily spend those few extra minutes taking care of that, knowing that we were thinking about her.  It completely takes her mind off of a bad day at work and puts her in a better mood here at home.
Men, what kinds of simple gifts do you give your ladies?  Ladies, help us guys out by telling us what have you received that really just made your day.