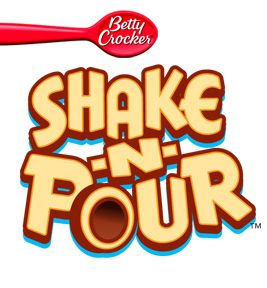 Details …
 These mixes are so easy (and fun) to make that even your kids will want to get in on the action. Simply add water to the dessert mix, shake, and pour into your favorite baking pan. In a matter of minutes you and your family can enjoy that same taste you love, in a fraction of time. Fun is just a shake away! The varieties available include delicious Chocolate Brownie, Confetti Cupcake, and Chocolate Cupcake! You can find Betty Crocker Shake-N-Pour Dessert Mixes in the baking aisle at your local grocers!
Our Thoughts …
Sophie decided she wanted to make Grace a treat when she came home from school one day so I decided the Shake-N-Pour Brownies were perfect for a 4 year old to make! She helped add the water and then pour the batter into the baking dish. So simple! When Grace came home, Sophie took all of the credit for making these and left me in the dust but that is OK. This a great kid-friendly product to get your kids in the kitchen helping you!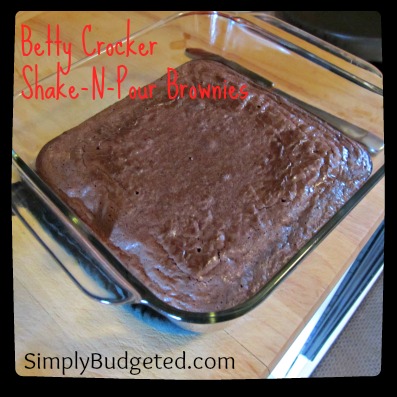 The cupcakes will be used for a party for Grace. They are perfect in that they make 12 cupcakes so we won't have lots of extra cupcakes laying around we feel like we need to eat!
We were sent this great gift pack that included all three varieties of the Betty Crocker Shake-N-Pour Dessert Mixes, 60 minute baking timer, Treat stand, and Oven mitt!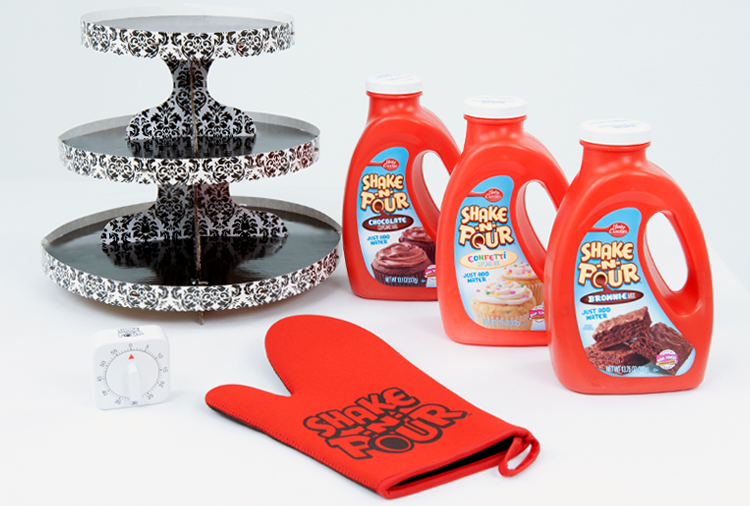 We are excited to giveaway the same gift pack to one of our readers! Good luck!
a Rafflecopter giveaway